Company - 2019
Reflecting on a momentous year (and end of decade) at disguise
As we're approaching the end of 2019 and have gone into full festive mode, we're taking a moment to celebrate what has been the most successful year to date at disguise and an exceptional end to a decade that has seen us evolve from a business idea into a fast-growing company, fuelled by the passion and hard work of our ever-expanding user community.
It has sure been a momentous year for disguise, marked by the biggest growth our global team has ever seen, industry-first product launches, award wins and rewarding partnerships. Below we reflect on some of the key moments that have defined 2019 for the disguise community:
An ever-growing team
The disguise global team has more than doubled in size this year, with 57 new hires in 2019 alone, bringing staff numbers up to triple digits.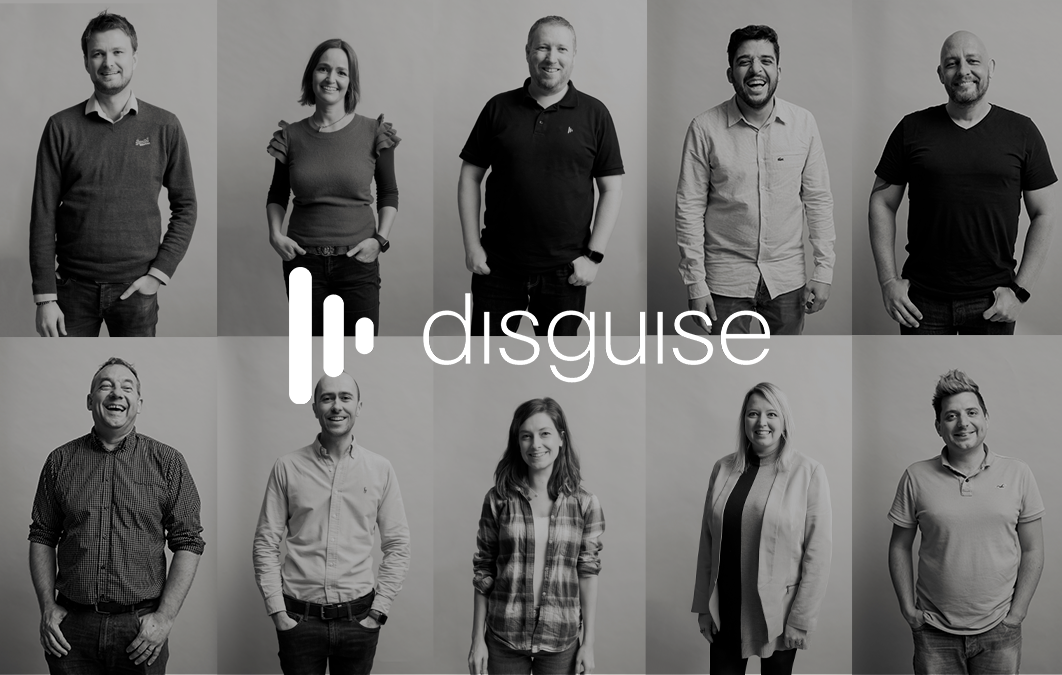 We've welcomed new talent into our global Support and Marketing teams (including regional experts in Japan and Korea), as well as our EMEA Sales team and Americas team. We also appointed new Heads of Department for Software, Product, Training, HR and Project Management, bringing a wealthy and diverse range of expertise to help keep up with the growing demands of our users.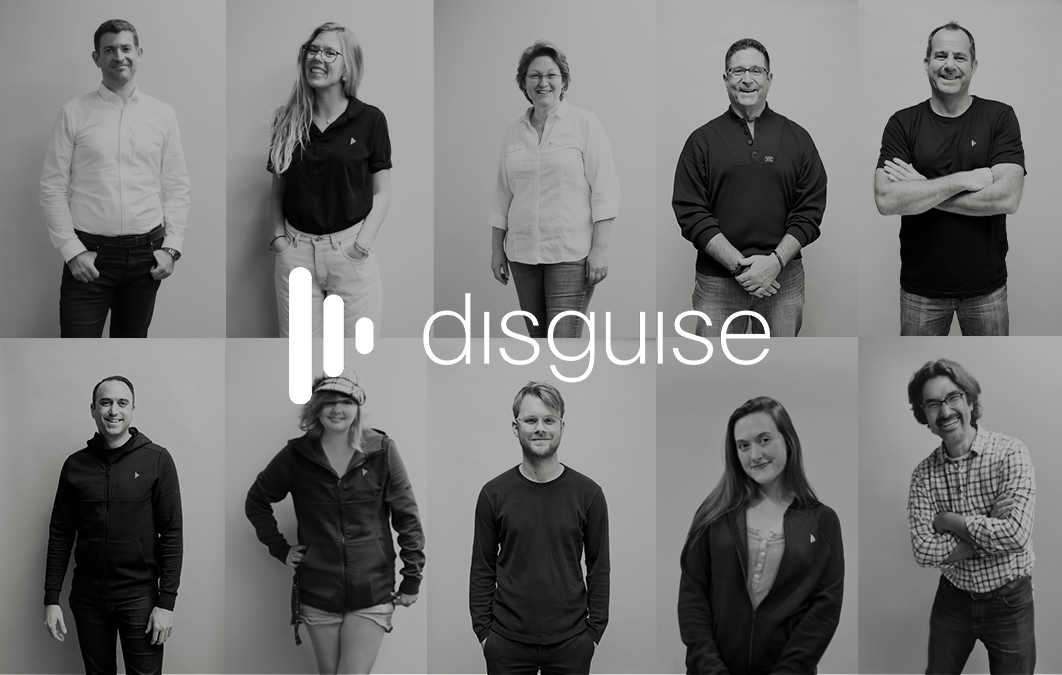 New flagship products
This year we've also launched new products within our flagship pro and gx ranges, both of which have achieved industry-wide recognition and award wins.
Launched at ISE 2019, the new vx 4 server was engineered to play back video at higher quality, smoothness and resolution than ever before, and debuted at the Eurovision Song Contest 2019 powering huge video content across massive canvases.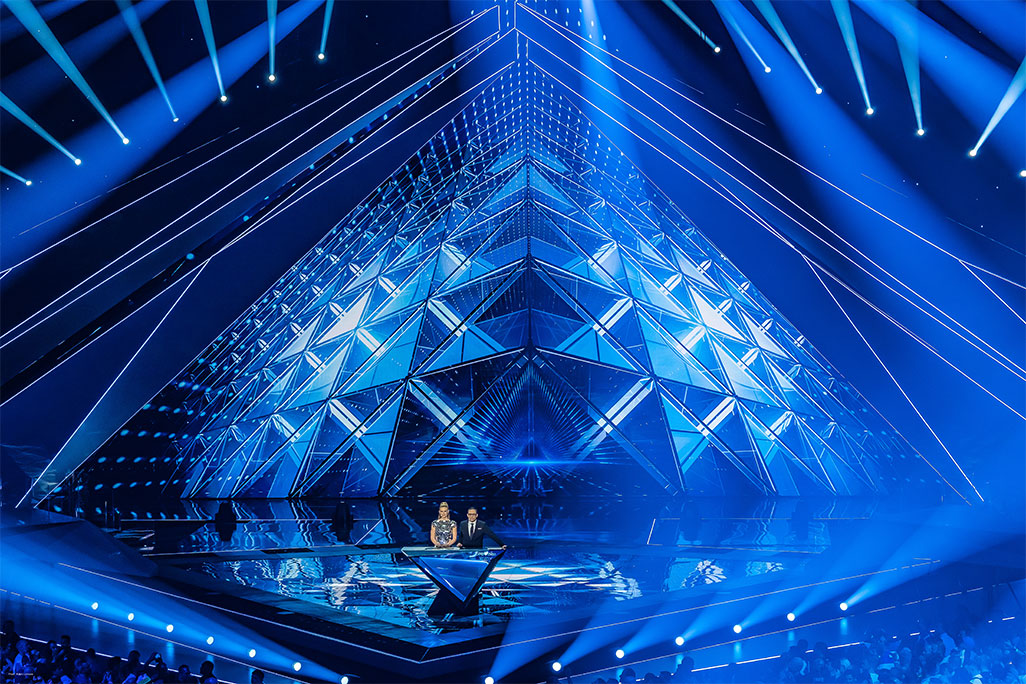 Following this, we launched the gx 2c server at InfoComm 2019, featuring even more GPU processing power, more capture and storage than its predecessor, as well as 10-bit and HDR support, powering 4K projections and real-time generative content for spectacular live events like FACEIT's CS:GO eSports Championship in Wembley and Bluedot Festival.
We've also listened to our users' feedback and made hundreds of improvements to the workflow and functionality of our software. This year alone our team has worked on 544 bug fixes, 169 improvements and 45 new features in hopes of offering our users a new level of confidence, stability and productivity when using disguise.
A year of wins
2019 also saw disguise take home 8 awards for its innovative product development and commercial growth. We were placed #52 in the Sunday Times WorldFirst SME Export Track 100, while our xR workflow, which empowers production teams to deliver Augmented and Mixed Reality within studio environments, won the NAB Product of the Year and the Bronze Cresta awards.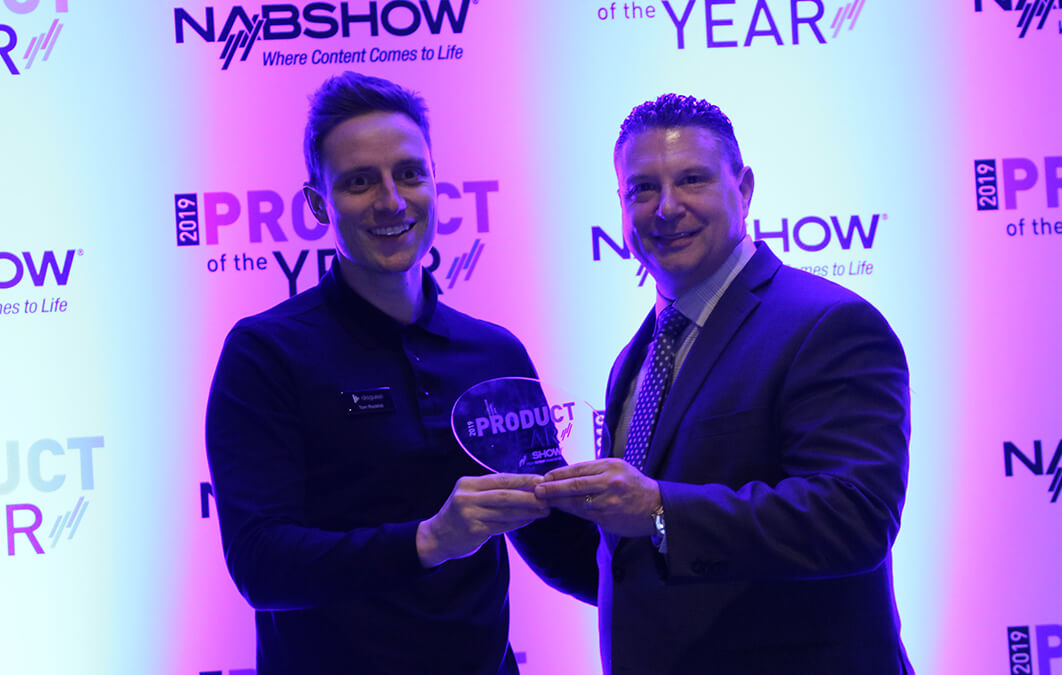 We also continued the winning streak for our pro and gx ranges, as the vx 4 was awarded Installation Best of Show 2019 award at ISE and the gx 2c took home PLSN's Best Advancement in Media Server Technology award at LDI this year.
More training than ever
We've also loved watching our user community grow across the world, as more people than ever have shown a keen interest in learning our workflows. 
This year, we trained over 1,000 people worldwide, racking up a total of 1,782 hours of training! 
New locations, new partnerships
Continuing our investment in R&D and innovation in key markets, this year we opened new manufacturing and services centres in Germany and Spain, to help us deliver outstanding service to customers across more than 30 European markets.
We've grown our presence in China as well, signing a key partnership with Eternal Asia, which we celebrated with a gala dinner that showcased our impressive functionalities to guests. Our Chinese team have also finalised the 'Cloak Program' in November this year, an initiative enabling us to engage talented students in three top Chinese universities to think and work more creatively utilising the disguise platform.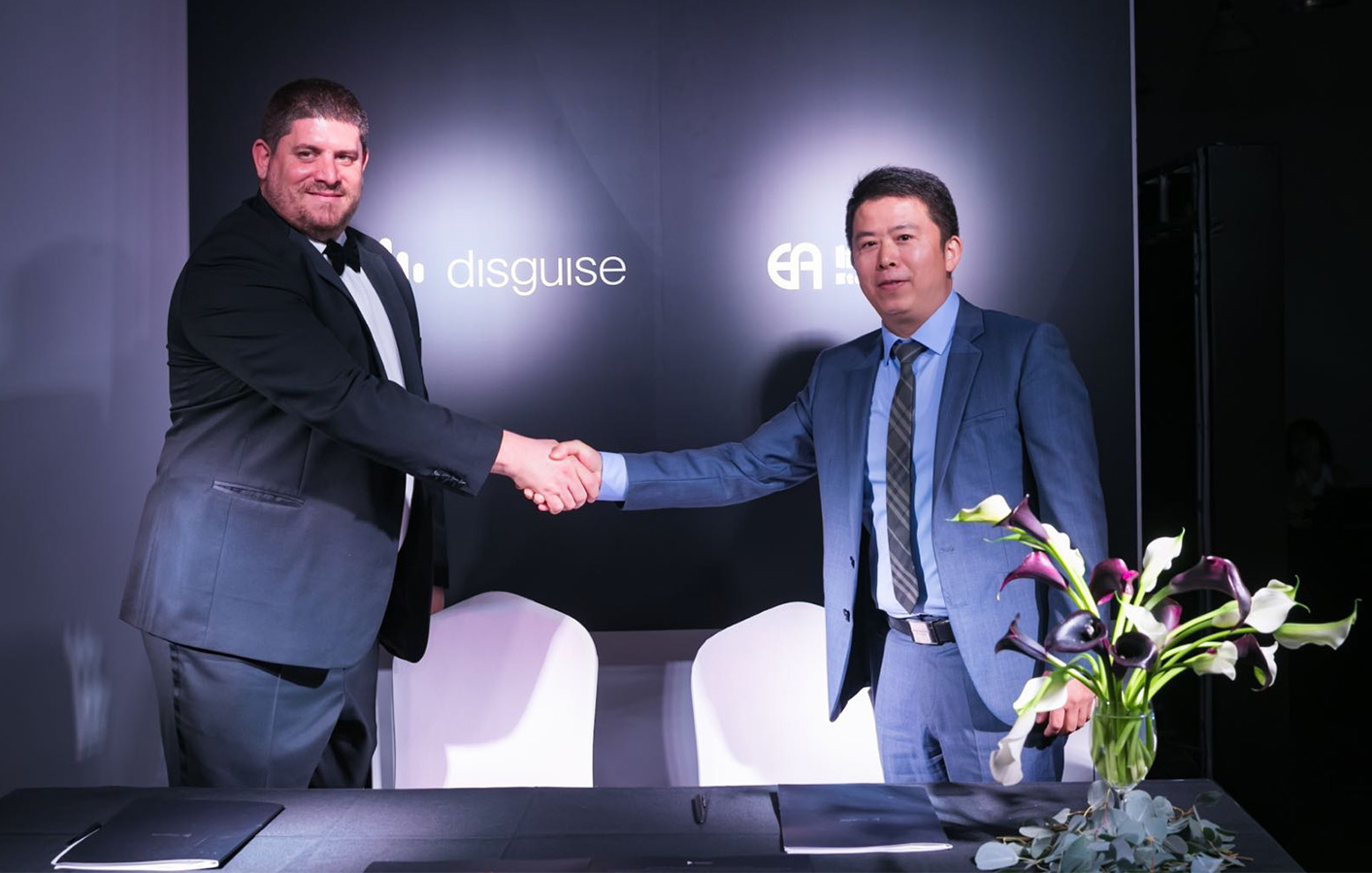 Our partners are an integral part of the disguise community and it's because of their exceptional talent and dedication that we strive to always push the boundaries of innovation. We would like to thank all our partner network for their continued support this year as we look forward to a new year of collaborations.
As we enter the new decade, we're ready to solidify our position in the marketplace, kicking off 2020 with the r17 software launch, featuring a multitude of UX and workflow enhancements for a faster production, as well as the new disguise Communities Site which promises to bring our users closer to deliver more streamlined collaborations.