Partners - 2019
In conversation with Andrea Cuius
Andrea Cuius is the founder and director of Nocte Studio and has been a part of our user community ever since he first discovered disguise in 2011.
We sat down with Andrea to find out about how he got started, his past projects, and how he uses custom workflows to push the boundaries of innovation. 
How did you discover disguise? 
I first discovered disguise (they were d3 back then) when I was working with United Visual Artists. I was following their work for years and in 2011 I landed my first freelance job with them working on their Artists in residence at la Gaîté lyrique in Paris for 'Rien a Cacher / Rien a Craindre'.
UVA and d3 had a huge impact on my line of work. I always felt inspired by UVA's work and d3 was an integral part of that process. The tools and techniques I've learned by working with UVA and d3 are still a fundamental part of my workflow and more generally the way I approach and develop each project.
Tell us about what you are doing now with Nocte Studio, and why you use disguise?
I used to create my own tools and it was always like re-inventing the wheel. I wasn't necessarily interested in the process of making the tool itself, but rather in the idea of having my own bespoke system to create something unique. After a few years of working with d3 I've managed to convince them to let me use and customise the system for my own projects, this resulted in the Associate Developer program. 
ASCENT was the first Nocte project I've developed using a bespoke version of d3. The project was based on an interactive campfire with a bespoke LED sculpture as a centrepiece, with DMX lights underneath the audience seating, creating enclosed and inclusive space.
Over the years I've been involved in upscale commercial projects, art exhibitions and events, always with disguise as a solid foundation. Since 2011 my line of work kept changing and so my job title, nowadays I'm more focused on designing and directing for live touring and commercial projects, but disguise is still my first choice and the foundation of almost all of my projects.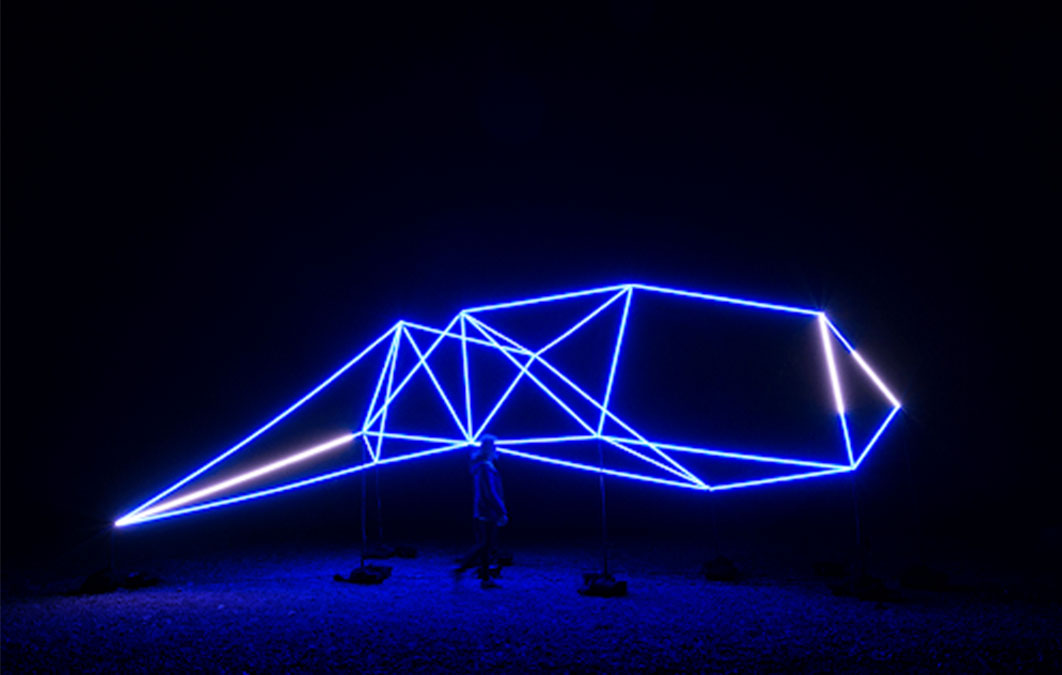 The Metallica WorldWired Tour presented some unique challenges that required a creative approach. Can you tell us more about some of the challenges, how you utilised disguise, pushed the boundaries of workflows, and created experimental features?
For me pretty much everything about this project has been a challenge, starting with the scale and complexity of the design through to automation and IMAG.
The stage design is made up of 52 moving LED cubes with screens on all sides. We had to work with 208 screens on a 360º moving stage, so we had to find a way to put content on the screens and make sure it could be seen from almost every corner.
One of the reasons we decided to go with disguise was the use of Notch on the show, so we can quickly experiment and create real-time effects - the gx servers have plenty of power to push all the Notch content, and the disguise software provides a very streamlined workflow.
The cubes' automation is controlled via TAIT Navigator. The system is great, but we couldn't get one during pre-production so had to develop a bespoke workflow to bridge Cinema4D and disguise using Python scripts and custom software. Even though the automation for the show was eventually programmed from the TAIT Navigator and a grandMA desk, this workflow allowed us to quickly design and experiment with different ideas. 
I worked really closely with the disguise development team, and they really supported us from start to finish, trouble-shooting issues, and giving us access to experimental features so we were able to really make the project possible.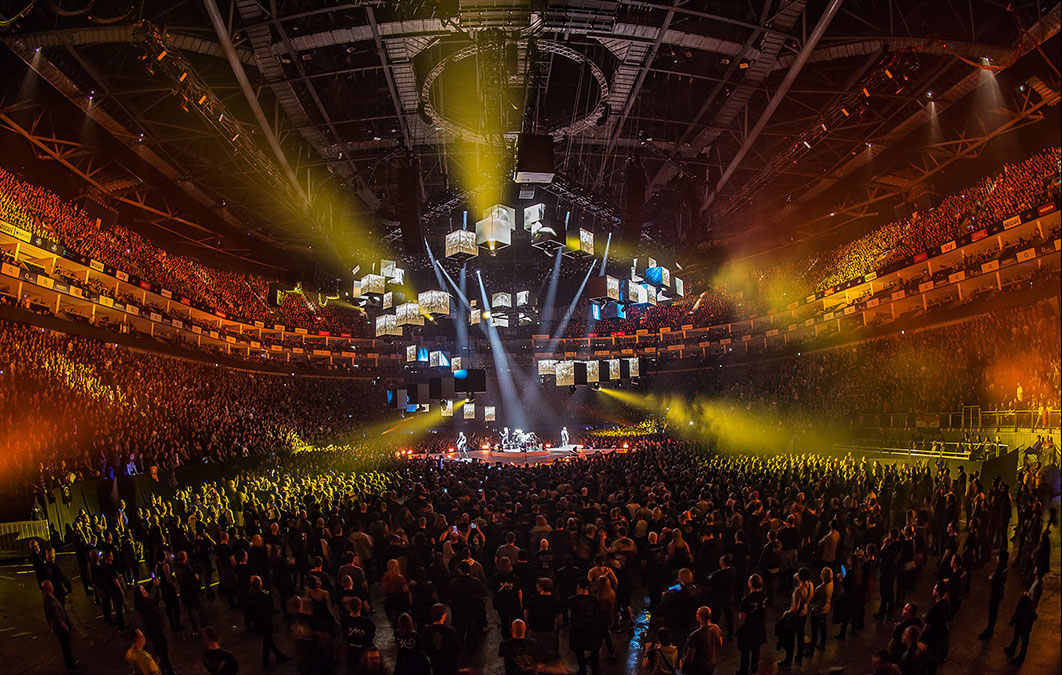 What does the future look like for you? What projects do you have coming up that you can talk about?
Messy…