Partners - 2019
In conversation with Chris Cronin of Sound Associates
Chris Cronin has worn many different hats within the industry, with a 20 year long career as a Broadway Sound Designer and Mixer of Broadway, as well as stints as a carpenter, electrician and all round jack of all trades in his 30 year career. He joined Sound Associates as a Project Manager in 2008 and has since been involved in the world of video and utilising disguise on many different projects…
How did you start out in the industry and what is your background? 
I originally trained as a Sound Designer at Yale Drama School but my IMDB page since tells a long tale of woe! 
For most of my career as a Sound Designer in Broadway, when video appeared in a production, it was generally handed to the soundman, as we already had lots of little wires to deal with. So when there was projection utilised, mostly in shows coming over from the UK, the sound department took it on. This ranged from playback on an actual video disk and Ektachrome slide projectors for THE BLUE ROOM in 1998, to a custom written piece of software by Paul Groothius (also a sound designer) and wireless video transmission for the catfishing scene in CLOSER in 1999, to dataton TRAX on JUMPERS in 2004.
In 2008, I came to work full time for Sound Associates Inc as a project manager, and as I had dealt with video a time or two, I was handed some large video projects, and since then I have built up the video rental department at SAI into a significant player in the legit theatre marketplace.
What projects do you typically work on?
We focus mainly on Broadway shows and tours - but we also service theatrical projects across the country and the world. As the Vice President for Technical Services, all show bids for video and projection come through me. I supervise the assembling process, and even try to take all our designers out to dinner! We are often called in to provide turnkey systems for video applications in shows that require some creative thought, or when the producer 'just needs someone to…' and those instances range from supertitles, teleprompting, and 'we just have this video we need to play.'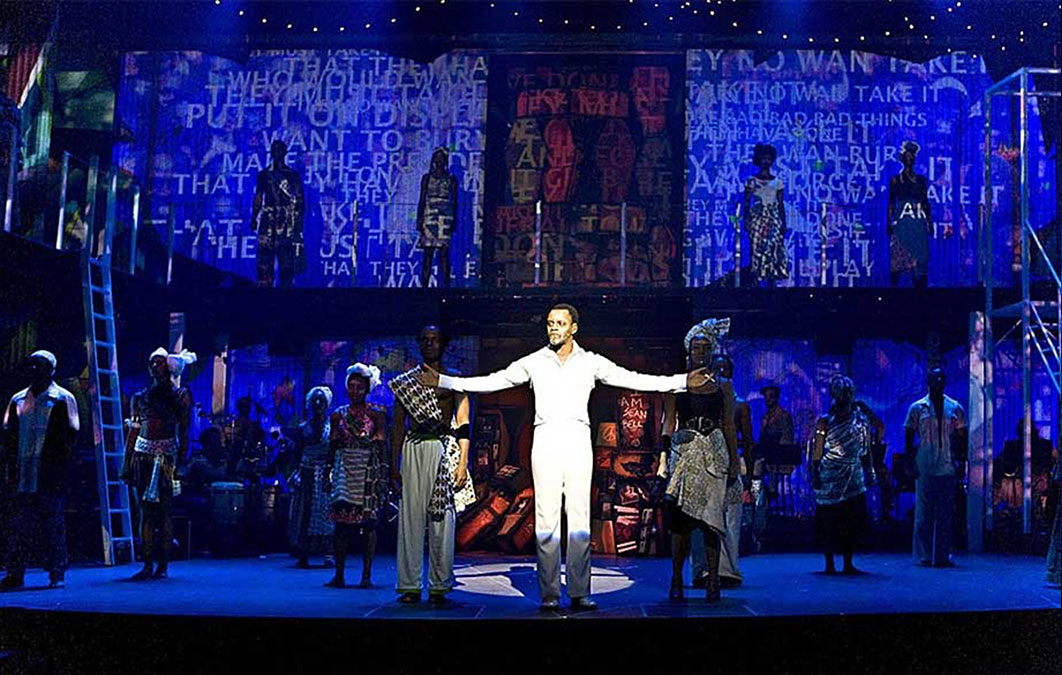 How did you first discover disguise?
We got involved with disguise fairly early in 2009 for the Broadway show FELA, designed by Peter Nigrini. FELA utilised multiple projection surfaces, and required a lot of content management driven by cast changes and many live to video interactions. So as part of the equipment specification, Sound Associates acquired our first set of V2 machines. SAI has grown with disguise, as more and more Theatrical Designers discovered the tools that d3 made available, and our inventory has been shaped to some extent, by the tools that disguise was making available. Sometimes, working directly with the developers, getting new code written specifically for production to try the very next day!
What shows have you used disguise on?
I mentioned our first was FELA in 2009 and since then we have provided disguise solutions for Here Lies Love, Flashdance the Musical, On Your Feet, Rocky the Musical, Allegiance, Lazerus, Light Falls, Amelie, Network, Anastasia, The Donna Summer Musical, Head over Heels, Superhero, The Jungle and Beetlejuice. We have been fortunate enough to work with such designers as Peter Nigrini, Ben Pearcy &59 Productions, Darrell Maloney, Sean Nieuwenhuis, Duncan McLean, Andrew Lazarow, Luke Halls, and Tal Yarden, just to name a few.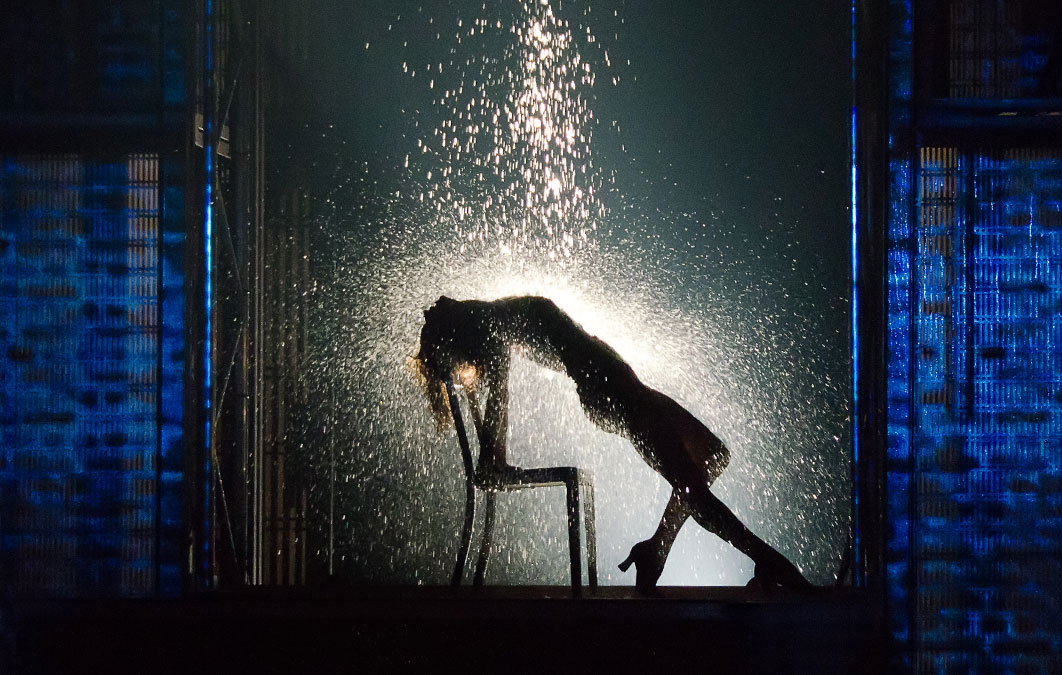 Are there any key features of disguise that works well for you on projects? 
I would say the designers love first and foremost the 3D visualisation. It becomes essential for them to communicate their ideas to directors and producers before investing heavily in hard scenery or content. Motion tracking is another area where disguise is second to none. Even if there is no trackable data coming out of an automation system - never fear! Add some encoders, and the disguise team with stay up nights writing custom code to keep their promise - every Pixel, every show. I know because I have seen it done!
What does the future look like for you? What projects do you have coming up that you can talk about?
So many things are covered by NDAs right now, but next season on Broadway looks like we will be seeing an amazing version of West Side Story, tours of Donna Summer, a Pre-Broadway production of Cagney, and more than a few more exciting things in the pipeline. We at Sound Associates look forward to continuing our strong relationship with the team at disguise. We have just acquired a new pair of vx 4's for West Side Story that will take advantage of it's 16 camera capture inputs fully! We have recently added OmniCal, and look forward to whatever new goodies are in the air.
To find out more about Sound Associates, visit http://www.soundassociates.com/