- 2018
disguise at InfoComm Vegas
New solo, latest VFC technology and software release at InfoComm Vegas.
We will showcase the solo, the latest disguise media server; the HDMI 2.0 VFC card; new OmniCal hardware kits; and the upcoming r15 software release at InfoComm Vegas 2018. We will exhibit at booth N522 in the Las Vegas Convention Centre, June 2-8.
The disguise solo is a new entry-level server, which can be used as a powerful standalone server or in conjunction with an understudy for smaller shows. The solo is the natural evolution of the disguise 2x2plus, future proofed to meet evolving industry needs with twice the GPU power, networking power and outputs resolution plus more storage and flexibility in its configurations.
The 2U server offers options for HMDI and SDI capture, Pro Audio and 10GB ethernet ports, two 4K outputs, fixed storage, 2TB SSD and full redundant backup capabilities.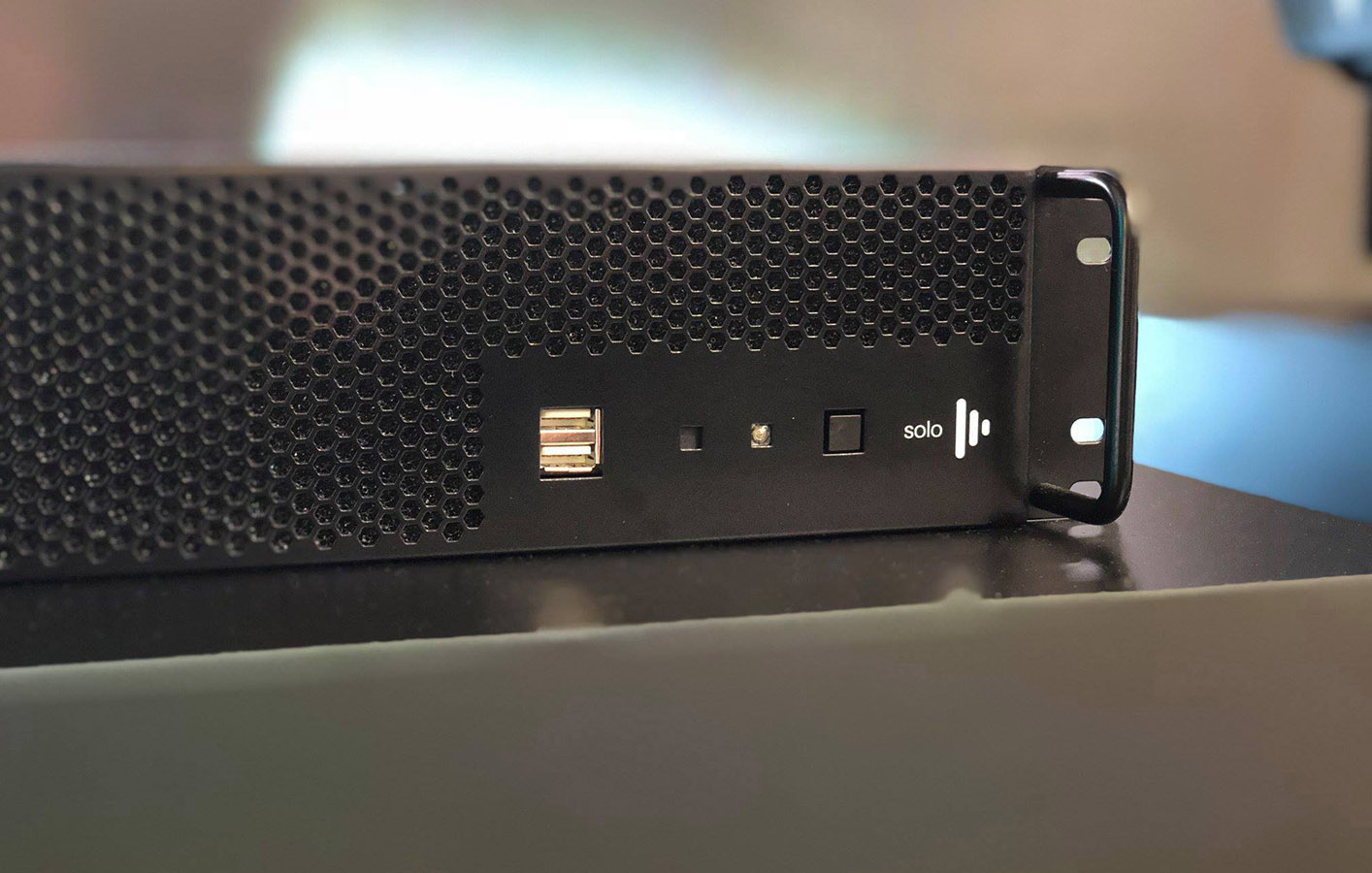 The disguise booth will also feature the HDMI 2.0 VFC card, the latest in our Video Format Conversion technology. Introduced as an accessory to the disguise pro and gx range of media servers, the VFC card allows users to change the video output signal on the server to suit any show or project. The new HDMI 2.0 VFC card enables users to run 4K resolutions at 60 fps joining DisplayPort, Quad-DVI and Quad-SDI options.
Also new at InfoComm 2018 is OmniCal, our camera-based projector calibration engine that dramatically improves projection quality and setup time, even for the most complex shows. Using a network of iPod Touch or wired ethernet machine vision cameras, OmniCal quickly captures a point cloud of the stage, accurately calibrates projectors to sub-pixel accuracy and conforms pre-existing surface meshes to match reality. The result is a new level of power for projection setups, allowing users to calibrate large numbers of projectors in less time and with much more confidence.
OmniCal is part of our upcoming r15 software release. The new r15 software also includes Lux, a visualisation renderer, which bridges the gap between the technical planning and creative vision of a project. Lux offers a more accurate simulation of light levels, camera exposure and ambient occlusion than ever before. Lux visualisations are not only more compelling to look at but also more accurate and communicative for designers and clients alike.
VR support for both the HTC Vive and Oculus Rift platforms is part of the Lux update as well. VR support allows clients to step into the visualisation and be completely immersed in the show.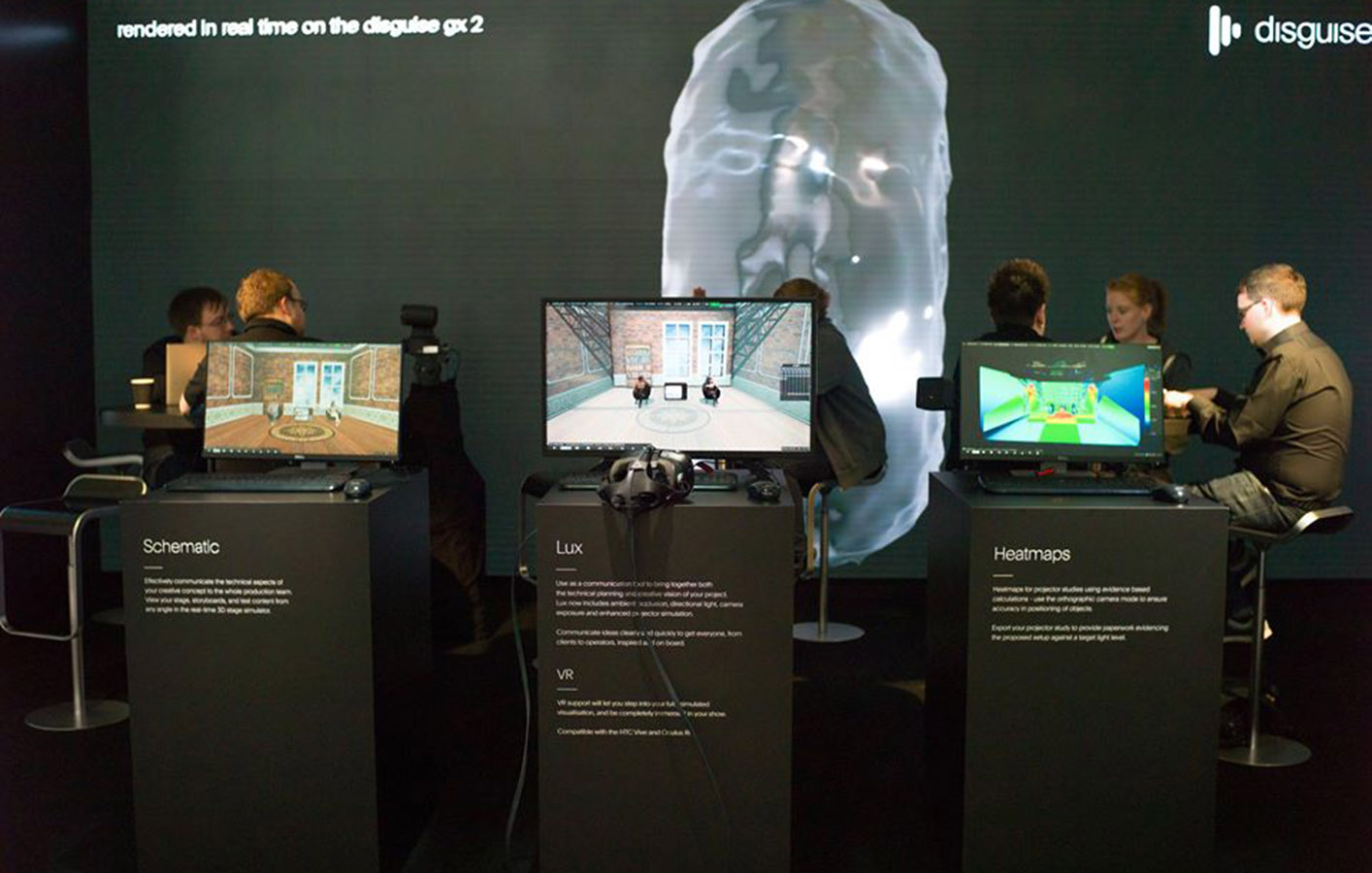 Register for FREE using our pre-registration code: D3T394.
If you'd like to find out more info on any of our new products, please get in touch with the team.