- 2017
disguise celebrates at LDI
It's been a momentous year for our team so far, and we've just wrapped up our most exciting LDI yet.
We kick started the show revealing our new name as disguise, ran a 'Future of Projection' demo to preview what's coming next and won two awards for the gx range.
Future of Projection demo
Our 'Future of Projection' demo gave an insight into how we're planning to overcome some of the biggest challenges in the projection industry. For those who didn't get to see it, we've shared the below video to give you an insight into how we went out of our comfort zone and showcased two new technologies; OmniCal and Single Large Canvas. These are currently beta features but are planning to go live as part of the r15 release next year.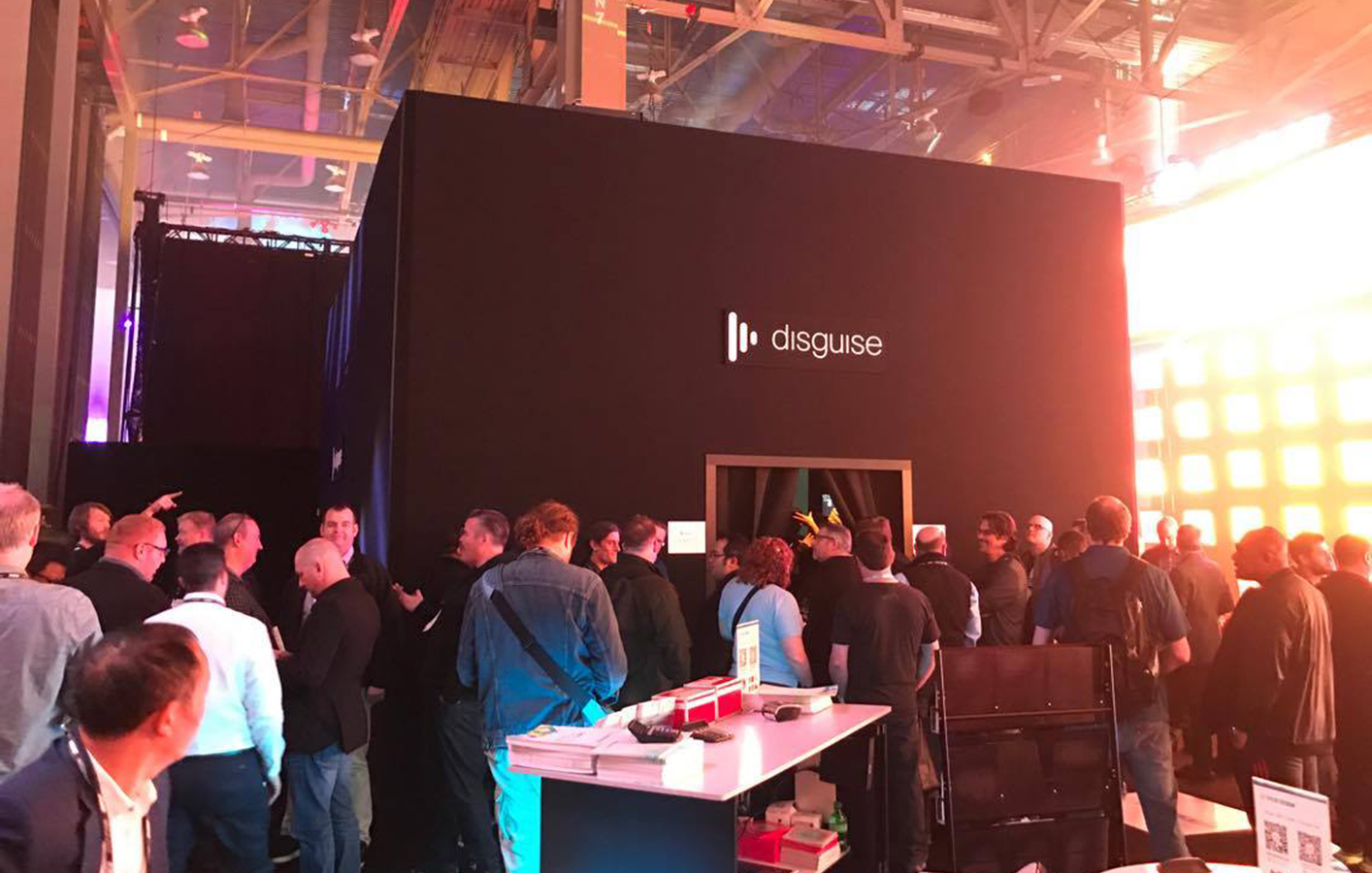 Award winning gx range
We were very proud to see the gx range, launched earlier this year, take home the Live Design Award for 'Best Debuting Product Projection'. The Excellence in Live Design Awards celebrate quality projects in the entertainment design and event production industries. Live Design described gx as a 'premium hardware platform designed for Notch, with top-tier professional & gen-lockable graphics cards that provide power for any live application.'
The gx range also won the PLSN Gold Star award for Best New Media Server, a respected industry prize chosen by the editors and writers of the industry publication. Luke Malcolm, Notch founder, adds; 'Supercharged by powerful real-time rendering, Notch empowers creators with game-changing visual creation tools to revolutionize the creative process. We work with disguise because they share our passion for delivering revolutionary products. I know first hand the high demands of this market and how eager clients are to create ever more incredible experiences. The gx range and Notch deliver to this high standard."
Designed to help creatives and technologists push the boundaries of live show design, offering Gold support for Notch and a 2-year Notch playback license, the gx range is being used on some of the biggest and most complicated shows around the globe. We'd like to say a huge thanks to the community who are making that happen and for continuing to use our technology, to bring their big ideas to life.