- 2018
disguise celebrates official launch in Shanghai
In September 2018, we officially opened disguise's new office in Shanghai and marked the occasion with a launch event that saw over 70 members of the disguise community in attendance.
The event was a celebration of a new chapter in China for disguise, since it's entry into the market in 2015. Our new office in Shanghai is located in the heart of Huangpu District - one of the oldest neighbourhoods in the city. Shanghai is rich with cultural history, the ideal context that inspires streams of collaborative fusions between the old and the new.
The theme of the event was centred around the widely recognised 8-bit RGB colour system. For most people, there are only shades of grey between black and white, but for us, there lies the whole world of digital colours. With the commitment to providing the support for disguise community, we chose the black and white theme, represented by digital coding '0,0,0 - 255,255,255'.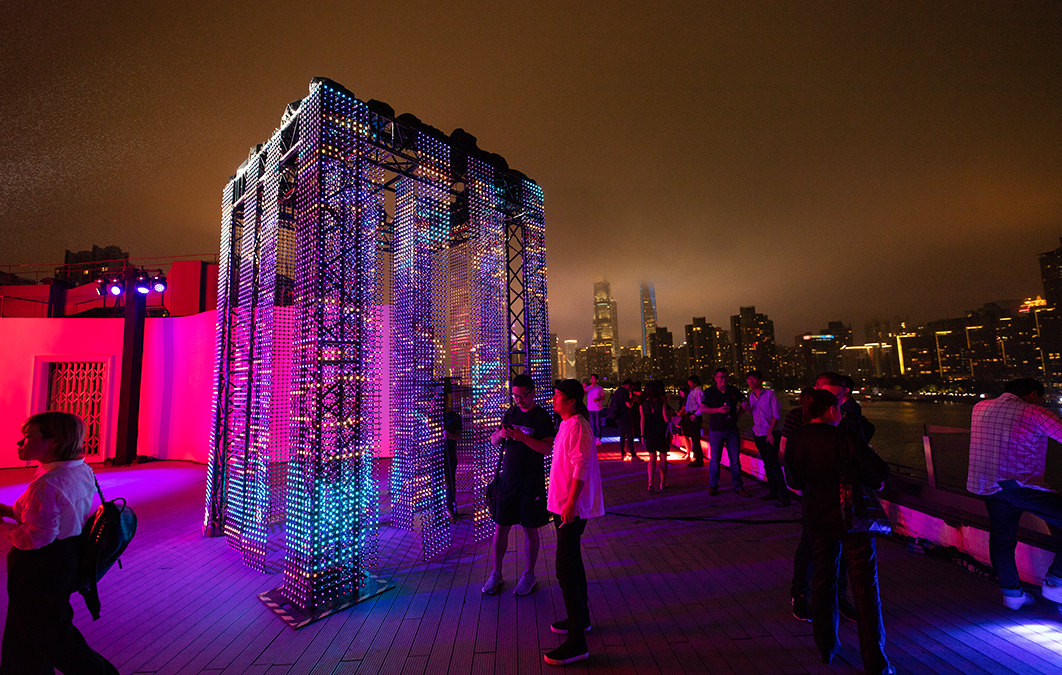 The content was a demonstration of how disguise allows users to create together seamlessly wherever they are. As well as the designers, the event was also brought together with the remarkable support from technicians and construction team, who built the installation over two nights. The visual content was created and choreographed by experienced Chinese designers led by Ivan Lee and Tammy Cheung.
On arrival a Kinetic powered light tunnel led guests into pixel playground - the centre of multi-sensory environment where they immersed themselves in the colourful world of disguise. Dance performance and live jazz supported by visual effects powered by a disguise gx 2, with generative Notch, adding to the richness of the content.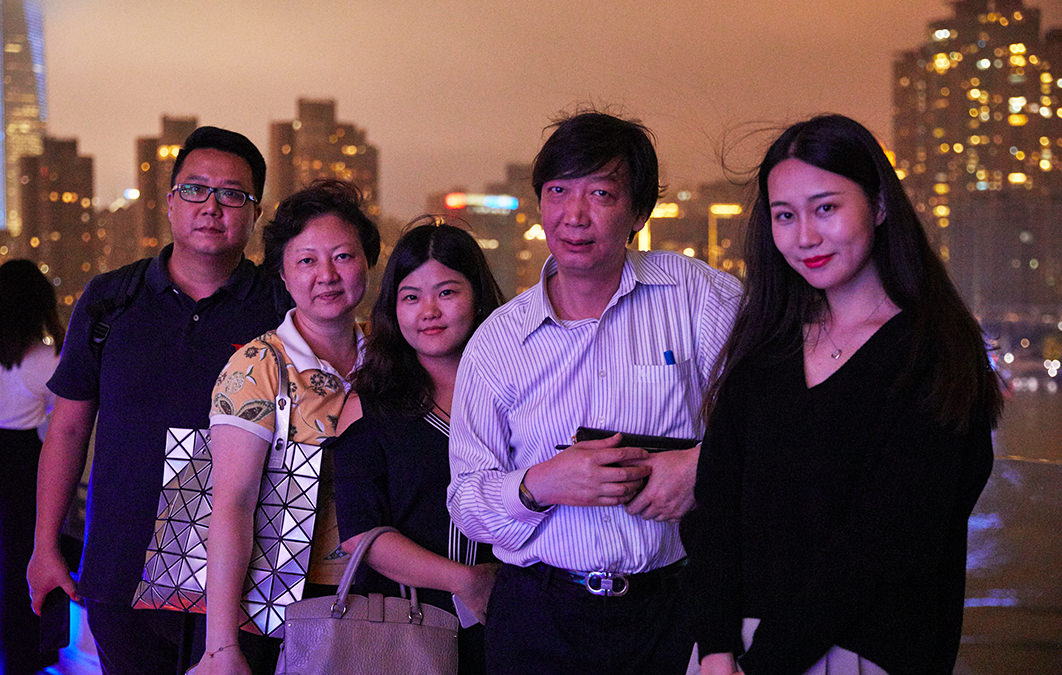 The event started with a talk from disguise CEO Fernando Kufer, followed by a talk from Live Legends Asia LTD, who are a EMEA disguise studio partner with their main branch based in the Netherlands. They have worked on projects throughout Asia such as Club ⅓ in Beijing, The Official Launch of Tommy Hilfiger, plus multiple theatre shows and cars shows.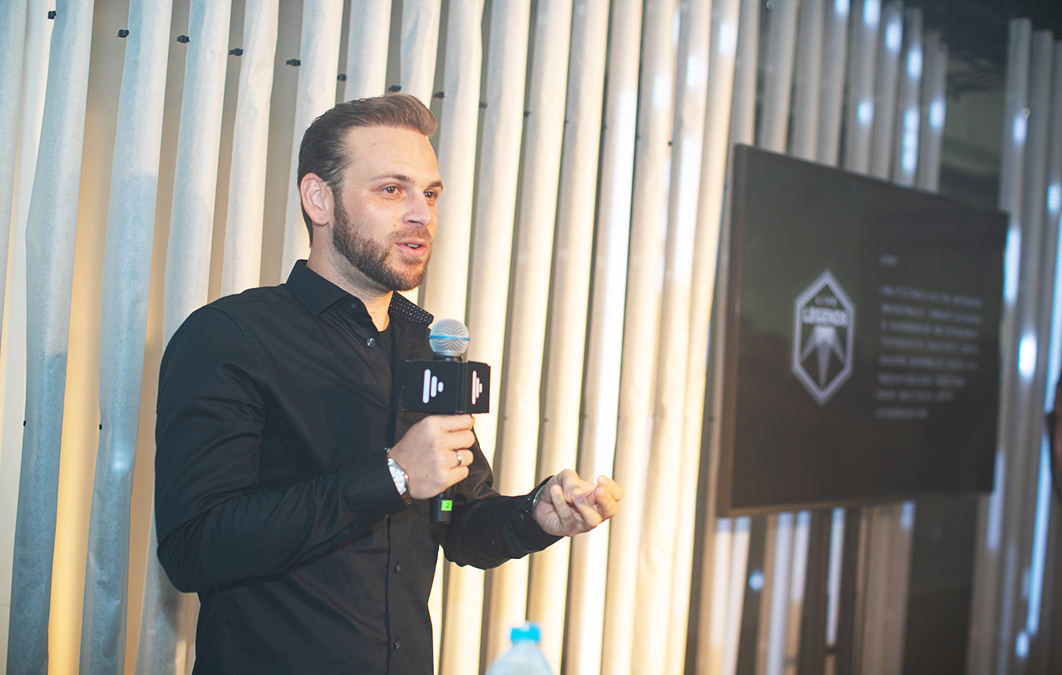 Halo Image was formally introduced as our Sales Partner, and will help strengthen the community with on the ground support for the region.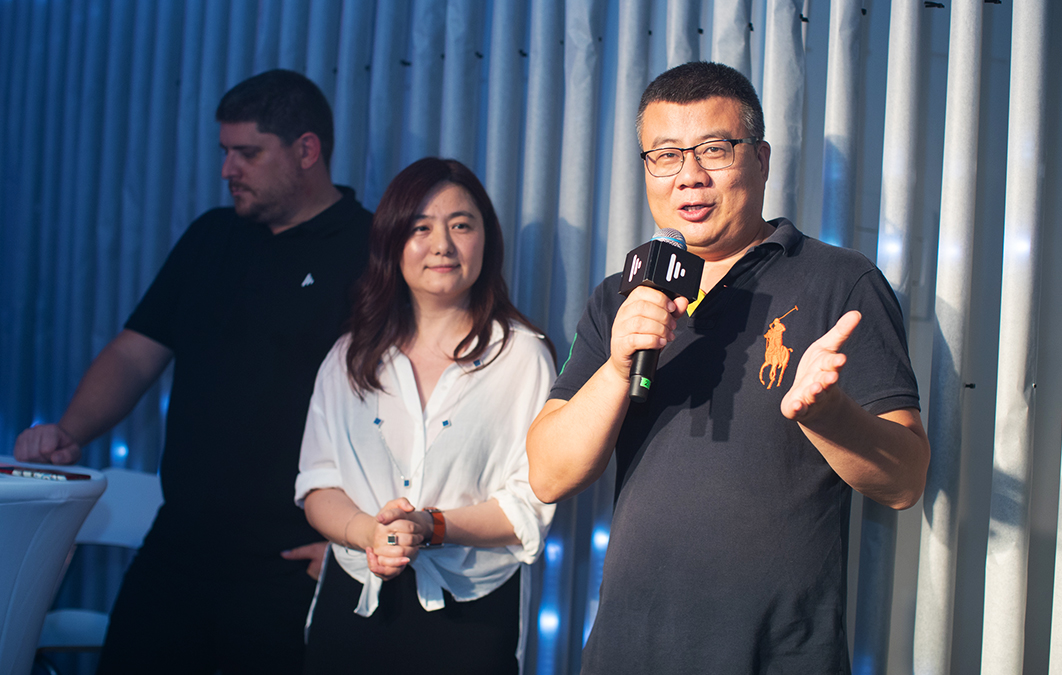 Guests were also introduced to initiatives for further localisation with a Chinese website, an official WeChat account, a CRM system, all maintained and supported by our local China team.
Over the last two years, disguise has reached far into the cultural and creative industries with the support of our rental partners such as FLY from Guangzhou, Huamei Images and Yuning Brothers from Beijing, Really and AV Promotions from Shanghai. While our market performance remains strong, disguise China is dedicated to building stronger bonds between our artists/ designers and technologists.
We'd like to say a special thanks to: Beijing Huamei Images for the Tunnel, the Pixel Playground and the Column, Shanghai Fineshow for their support with all the light and sound system, truss and projections, Noitom MoCap and DBHVW - Hong Kong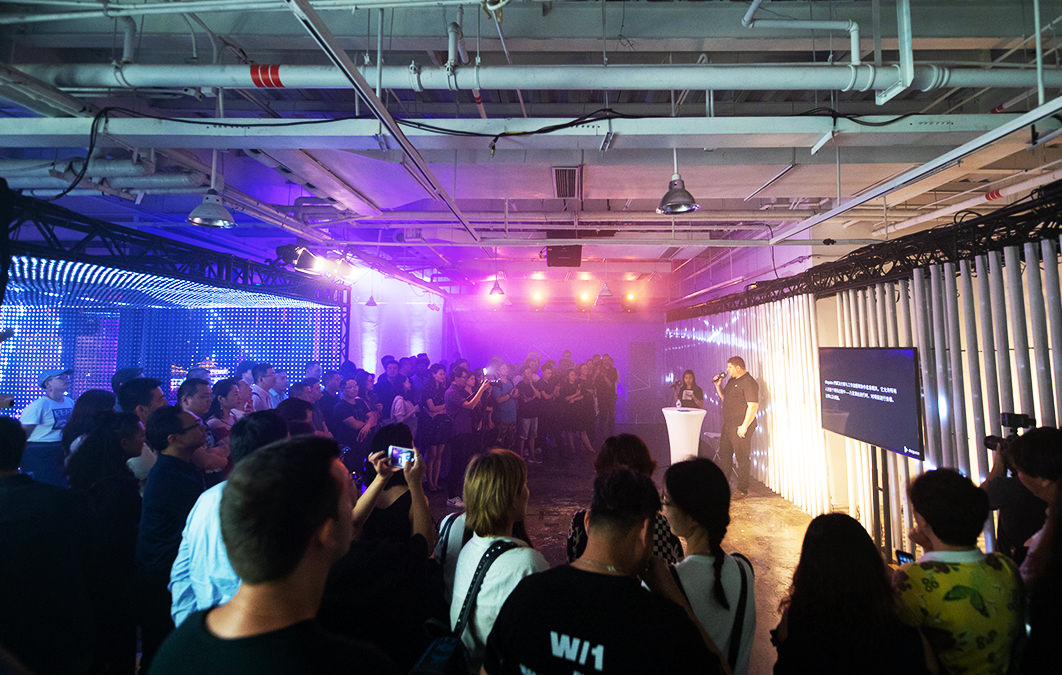 Meet the team
Ellen Shi, Marketing and PR Manager joined in February, and is the driving force behind disguise China. She brings a wealth of experience having worked for global brands Apple China and Fitchratings New York and she is looking forward to using her past experience to set up disguise China.
Joining the marketing team is Ximin Zhou, Sales & Marketing Officer. Ximin joined the team in August and has a background in market research and anthropology. She will work with Ellen to further the reach of disguise in China and build a healthy disguise community with regional designers and operators.
Michael Adefehinti, Training and Support Specialist is relocating from London to Shanghai. He has worked for disguise for almost three years and been involved in supporting numerous shows such as Bat Out of Hell, Justin Timberlake: Man of the Woods Tour, and many others. He also has an abundance of experience in OmniCal and Notch. With his help, we will see further development and growth of local trainers providing immediate and more culturally relevant support to our community.