- 2017
disguise to showcase the latest in the pro range at I...
Join disguise,in Hall 8, Stand H312, for the 14th edition of Integrated System Europe (ISE), which takes place at the RAI Amsterdam on 7-10 February 2017.
The team will be showcasing how their global network are using disguise for a dynamic range of projects, each exploring different scales and verticals. From some of the largest and most complicated of shows, events and installations, down to smaller productions such as theatre, architainment and fixed installations, the disguise solution has brought a new way of working, allowing users to design, sequence and control their project with flexibility, reliability and power.
The disguise team, who will be in Hall 8, Stand H312, are very proud to be kick starting the year with newest product, the 2×4pro, which will be given an exclusive demo at this year's ISE. From a single 2×4pro, users can drive up to 8 outputs as DVI, 3G-SDI or two DP1.2, each continuing to pack enough power to Push Every Pixel™. Like the flagship 4×4pro, the 2×4pro supports our industry first VFC (Video Format Conversion) cards.
"It enables customers to join the community or extend their disguise server portfolio, with a pro product scalable up to 8 outputs. With the 2×4pro our customers will also be able to capitalise on their VFC card investments with a product that hits the technical requirements for the everyday show or project."
Sarah Cox, Regional Sales Manager EMEA at disguise
The flagship 4×4pro will accompany the 2×4pro at this year's ISE, packing enough power to Push Every Pixel™ over four 4k outputs, or sixteen HD outputs, one 4×4pro can replace four conventional media servers with four outputs each. In addition to the pro range, the 2×2plus will be on display, showing the flexibility of the disguise platform on smaller productions.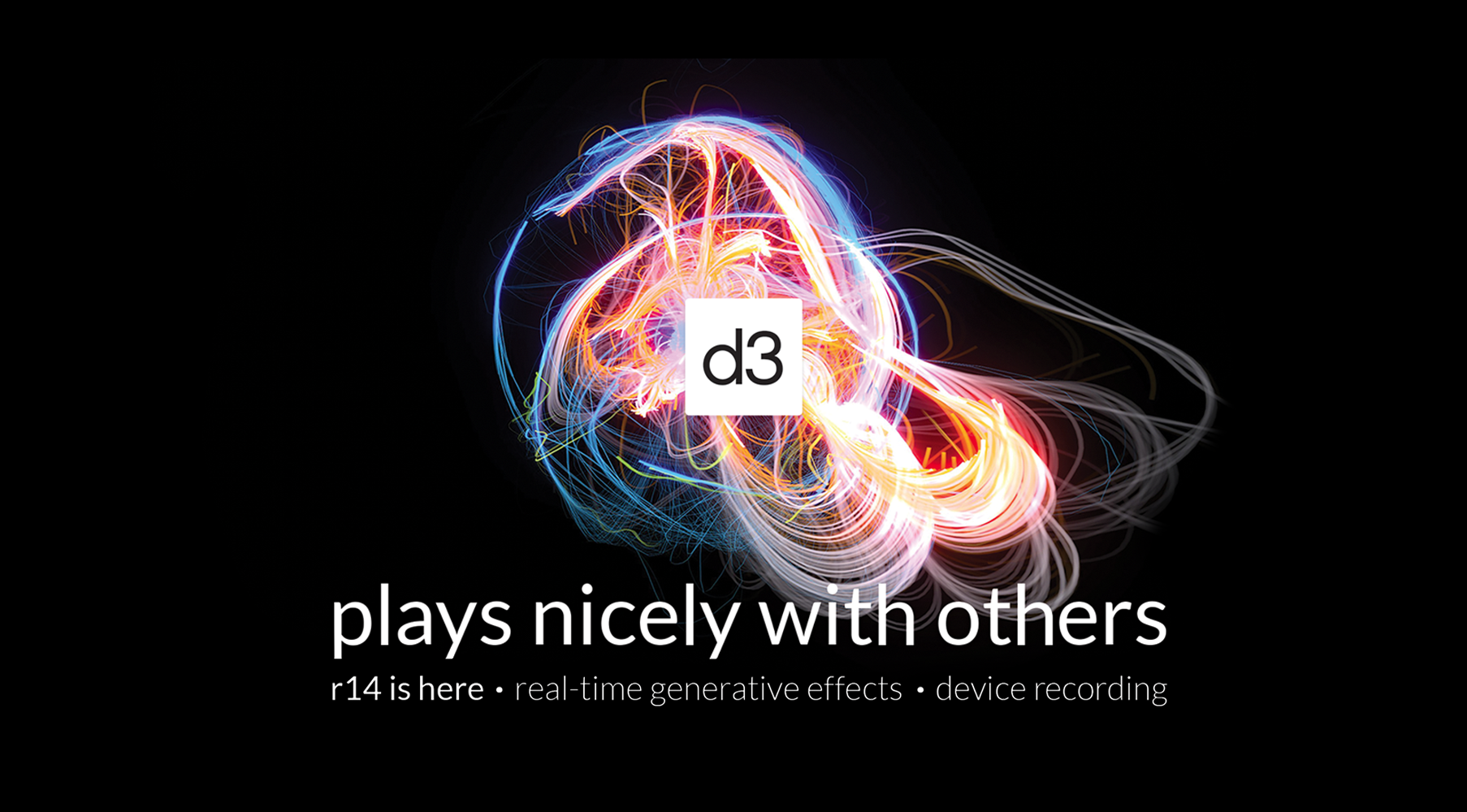 The latest software, r14, will also be on show. See how Device Recording allows external device signals to be recorded and played back on the designer Timeline, and how Multi Transport enables users to have multiple timelines running simultaneously.
Specifically, a demo showing Notch real-time generative effects, will show how users can edit and create high quality real-time content in a node-based environment, then transfer and playback in disguise without time-consuming rendering.
The stand will additionally be focused on how Blacktrax real-time motion tracking system and disguise can work seamlessly together. This integration allows users to track an object's position, movement, speed and rotations all at the same time, in real-time, pushing new creative boundaries and taking projects to a whole new level.
Using a Panasonic PT-RQ13K, global projects using disguise will be projected across the stand, illustrating the evolving growth for each different region. ISE will be the perfect opportunity to discover how disguise is being used worldwide and a great chance to find out how these projects are being achieved.
Panasonic
The Panasonic booth, Hall 1, Stand H20, will be featuring a 'showstopper' at this year's ISE. Disguise studio partner, Painting with Light, have created show content to be projected on to moving AirOrbs, helium filled spheres, provided by Airstage, using Panasonic 30,000 lumen laser projection technology. Blacktrax will provide the tracking system that allows accurate projection onto the moving objects and disguise will be providing the content playback, real-time mapping and complete integration of all the partnering technologies. The live show will deliver the ultimate in live entertainment experiences using cutting edge technology and solutions.
Admission on site is €150 but you can pre-register FREE at ISE Europe using invitation code 918209.
Click here for more information about ISE. Follow disguise at ISE using hashtag #d3ISE2017 on Twitter, Facebook and Instagram.