- 2018
disguise support University of Texas at Austin Students' South Central Waterfront Initiative
Students at the University of Texas at Austin lent their talents to the city's South Central Waterfront Initiative by envisioning the area's redevelopment with support from disguise. The initiative will redevelop 116 acres across the lake from downtown Austin.
Students enrolled in the Production Lab were responsible for taking artists' renderings, provided by the city of Austin, and translating them into 2D and 3D models inside VectorWorks 2D/3D CAD and BIM software. These renderings illustrated proposed buildings and exterior spaces ranging from residential and commercial to event-based.
The students created files used to laser cut building faces out of illustration board, designed and then 3D-printed elements, including park benches, trash cans, the famous Congress Avenue Bridge, street lights and planters to help fill in the model of downtown Austin.
Instructor Matt Smith created drawings of the topographical hillside for the building site, which were then milled out of high-density Styrofoam on a CNC machine. Finally, students created UV maps based on their VectorWorks files inside Blender and placed custom-created content onto them. A disguise 4x4pro media server allowed them to map the model city and playback the created show file. It offered them the best solution for multiple HD outputs from a single playback machine.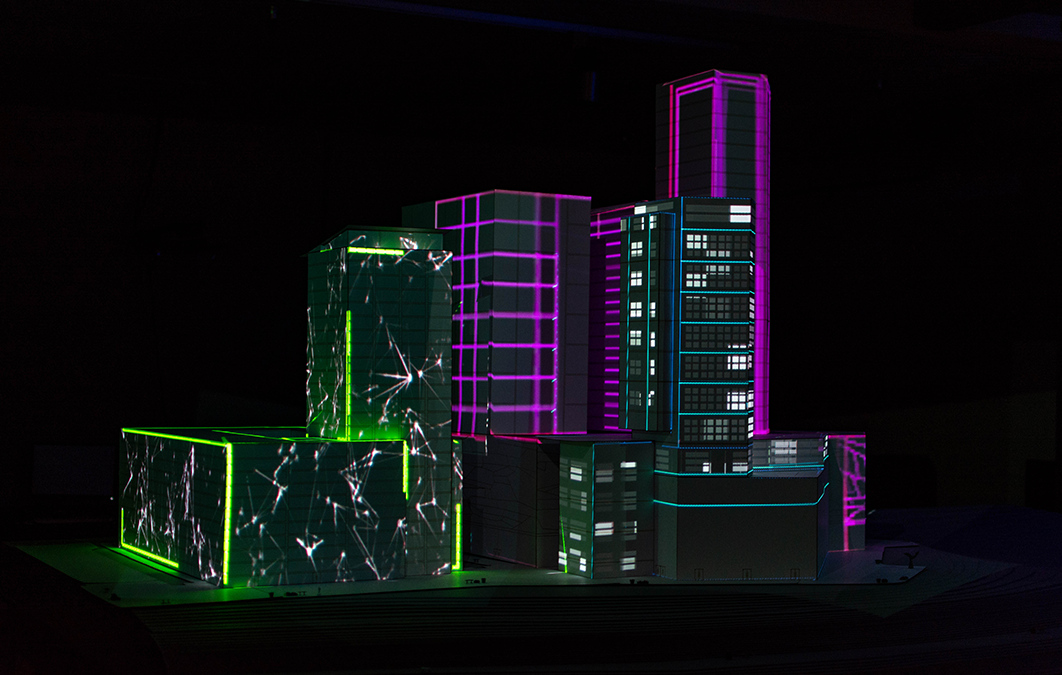 Nine students were enrolled in Smith's course; their project received help from Sven Ortel in the Integrated Media/New Performance Technologies department, J.E. Johnson and Karen Maness with Texas Performing Arts.
Matt teaches disguise for two weeks during his foundations course. "I have taught disguise for several semesters now, and I have consistently found that students are quick to pick up on the controls of disguise," he reports. "Free-run versus locked video layers are usually new concepts for students and take some time to get familiar with. For this project, I wanted to offer interested students the opportunity to work with disguise at a higher level and to dive deeper into its capabilities. disguise allowed each student to work on one consistent timeline and learn the fundamentals of UVW mapping."
Matt says disguise's QuickCal feature proved useful for students, and the 4x4pro was able to handle all of the video playback needs "effortlessly". "The ability to show the students the relation between the disguise virtual world and reality served as a fantastic teaching tool.  Real-world placement values and beam calculations were incredibly easy to illustrate through the use of disguise."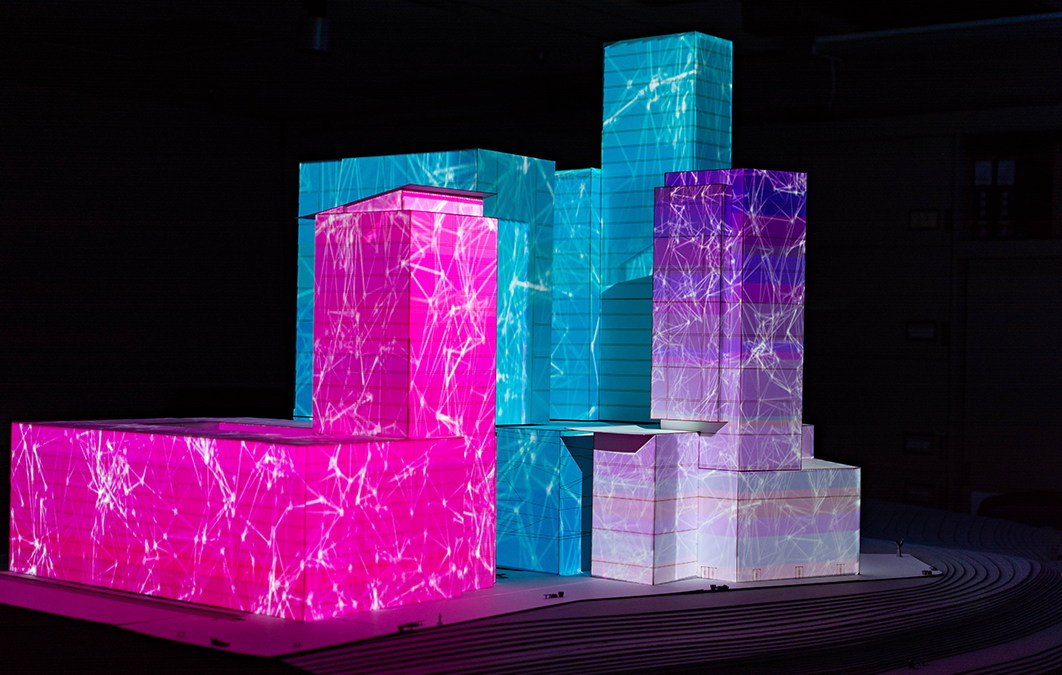 Matt is in the process of developing another semester-long project using disguise. "I really enjoy working with disguise and know the students do as well," he says. "My v2 of this sort of project will allow students more time to explore the timeline possibilities of disguise, which I am excited about."  
He adds that disguise support "has always been very helpful and fast to respond to any issues I may have. Whether I'm freelancing as a programmer or teaching class, I always get great customer support from disguise."