Partners - 2019
In conversation with...Duncan McLean
Duncan McLean is a Video and Projection designer working in the world of Theatre, television and major live events.
He first discovered disguise nearly ten years ago and has been an avid user since, making him a key part of our thriving user community. We recently delved into how Duncan first got started in his career that has so far spanned 15 years, and what the future has in store for him…
Question: How did you start and what projects do you typically work on?
Answer: I started working in theatre as stage crew on Les Miserables at The Palace Theatre the day after my 18th birthday. I always had an interest in cameras and editing, eventually leading me to create content for my first design for a production of Evita in New Zealand. Our playback consisted of two DVD players and a vision mixer, split to nine TV's on stage - looking back, it was all done by the skin of our teeth.
When I returned to the UK, I moved into working in video departments on various live theatre shows, such as The Woman in White, We Will Rock You, Sinatra and Dirty Dancing. Alongside theatre, I worked as a cameraman and editor for the BBC, both in the studios, on outside broadcasts, large scale tours and festivals.
In 2007, Malcolm Mellows, previously of XL Video, introduced me to Dominic Fraser, the production manager at the Old Vic Theatre, and I was asked to design the content for All About My Mother. I thought at first it would be a one-off, an exciting one-off… but a few months later I was asked to design another show at the Old Vic, then another. Now here I am 12 years later designing video and projection for productions all over the world. I mainly work in theatre, but often break out into ballet, opera and large scale events. Thankfully, the Old Vic is still employing me too!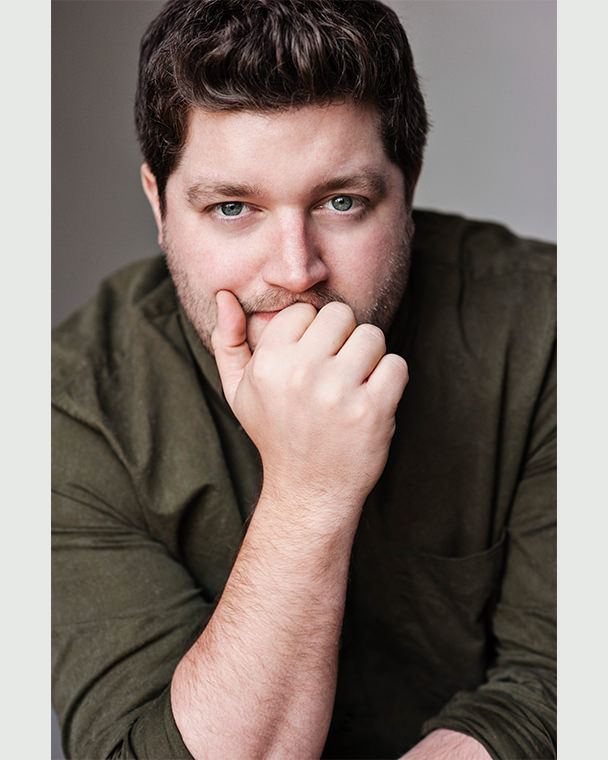 Q: How did you first discover disguise?
A: I was first introduced to disguise back in 2016 when we were asked to use it in Glasgow on a TV to arena-scale adaptation of a BBC Scotland show called Gary Tank Commander. What drew me to disguise was the ability to pre-visualise the show in a way we hadn't been able to do before, working in a 3D space with no layer limitations.
Our first experience was quite liberating, and we felt like we had more freedom than other playback software could offer us. You are used to various habits that other software puts you into, but once we got our heads around how it worked, we have never looked back.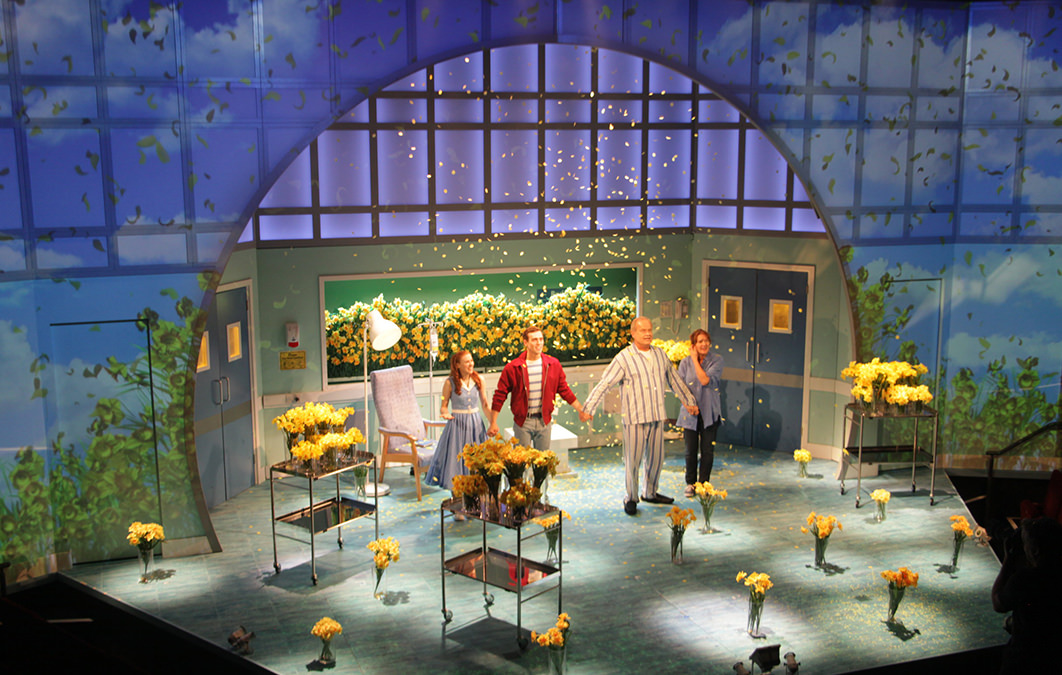 Q: Are there any key features of disguise that works well for you on projects?
A: The pre-visualisation feature is a massive plus in theatre projects; often it is hard to completely understand how content will fit within the physical production, and although we are used to projecting onto model boxes, with disguise we can programme the whole show before even turning up on site. Most importantly is the sheer power that the machines have, both in terms of outputs and supporting features like Notch.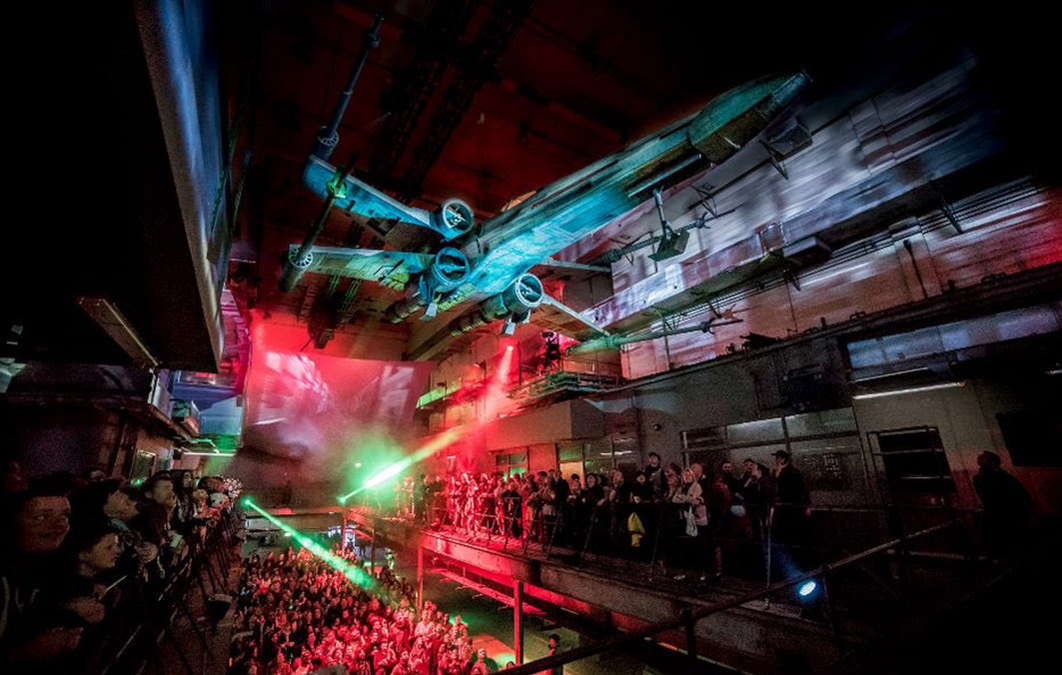 Q: What are some projects you have used disguise on?
A: We use disguise on almost all of our shows nowadays - it is a core base when putting our technical specifications together. Whether it be on The Jungle, utilising the minimal latency of the camera inputs, or on Starlight Express in Germany, where we have 20 projectors mapping the whole arena-scale set. The flexibility and capability of disguise are second to none.
Q: What does the future look like for you and what projects do you have coming up?  
A: We have a lot of exciting projects on the horizon both in the West End, as well as UK and international touring shows. What is interesting for us is that productions which are being remounted - where we had to use different products in the past due to budget constraints or disguise not being present in the theatre market. We can now approach the shows with fresh eyes, using disguise and utilising features previously not available to us.
We are working closely with disguise and other partners abroad to develop new technology for future productions, and it's so exciting to be at the birth of these features as we'll have complete confidence going into production, knowing that disguise will do the job perfectly.
The future is really exciting for myself, designers, programmers and engineers alike.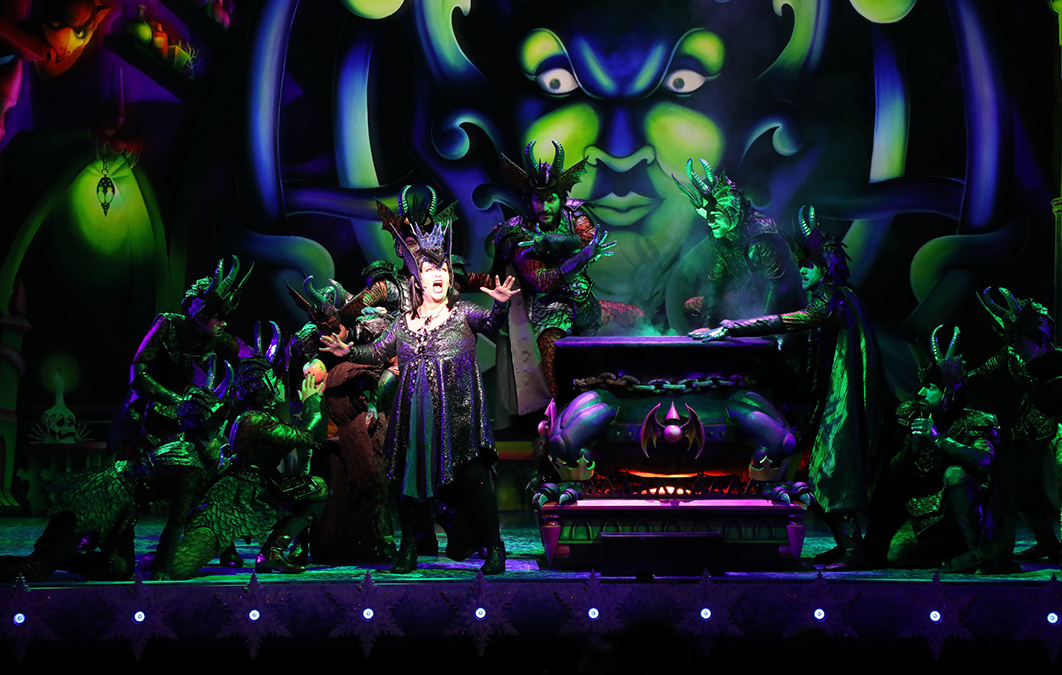 Duncan worked on the 30th Anniversary production of Starlight Express in Germany as the Video and Projection Designer - click to read more