- 2015
FACE sign up as disguise reseller Benelux
disguise proudly announce that Belgium-based company FACE have signed as the latest Sales Partner. A full service provider for the entertainment industry, FACE will be exclusively reselling disguise products to the Benelux, comprised of the Netherlands, Belgium and Luxembourg.
Karel De Piere, CEO of FACE explains: "disguise fits in our portfolio perfectly, complementing our existing line-up for the professional AV market. We feel like there is tremendous potential and demand for the products that disguise offer, and FACE is committed to be the perfect distribution partner to bring their solutions to the Benelux market. disguise is leading in technology – this is a vision that extends our own corporate strategy, so we are very confident in this newly found partnership."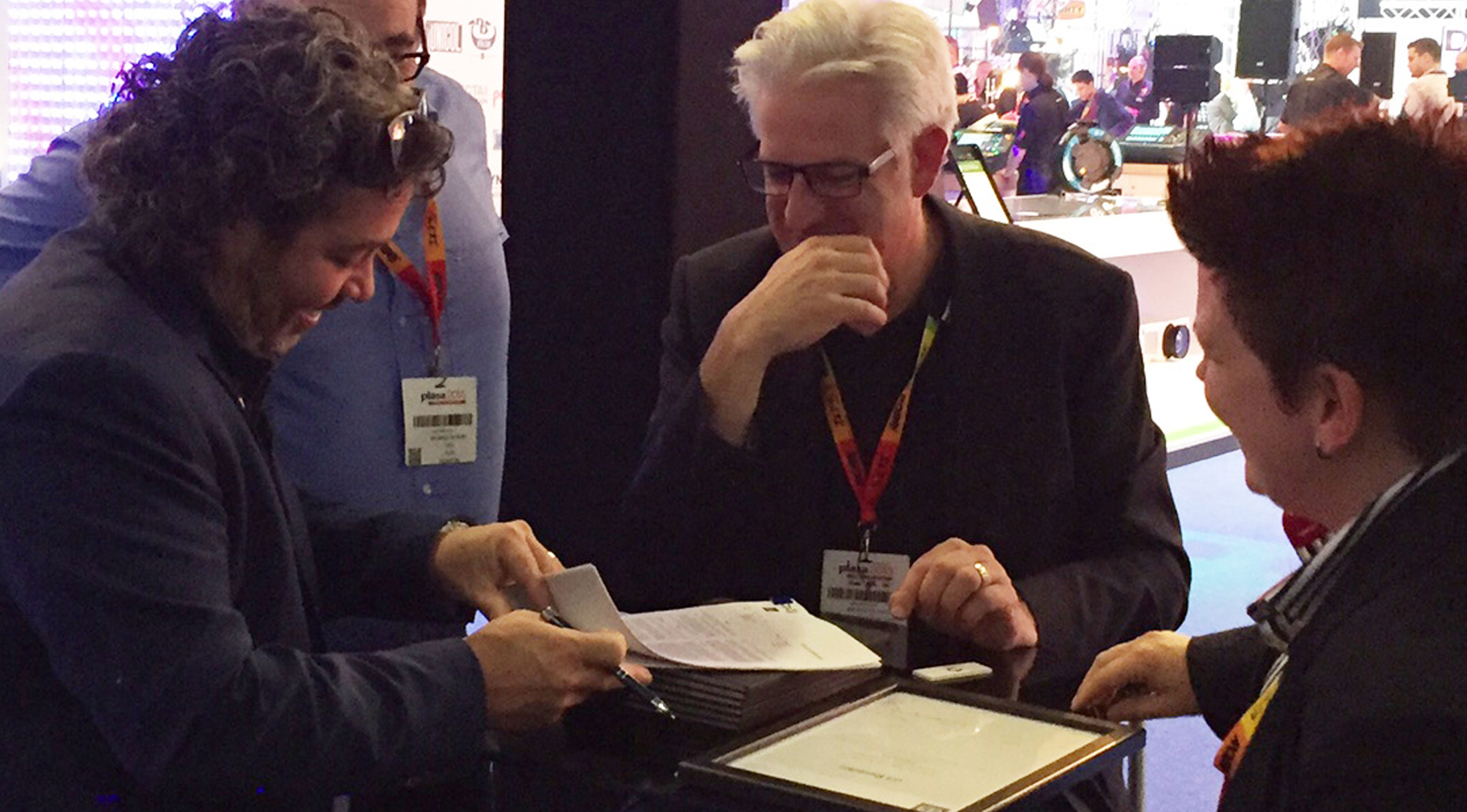 "We are thrilled to have FACE become such a key part of the disguise community. It's important to us that our companies share the same values in quality and innovation, and FACE do just that. They immediately saw the value of integrating disguise into their workflow and I'm excited to see this partnership moving forwards."
Sarah Cox, Regional Sales Manager EMEA for disguise
Fons De Vreede, Sales representative at FACE comments: "disguise has been used in some of the most complex shows around the world, and is leading in integration with other professional visual solutions. Their tools are the perfect match for some of the products we already have on board at FACE. It's a complete solution that enables our customers to bring all aspects of their production together."

For more information on FACE please visit their reseller page or their website.