Partners - 2019
In conversation with Andy Babin
At just 30, Andy Babin has already established himself in the world of entertainment technology, earning industry-wide respect for his work on large-scale concert touring. Fascinated with AV electronics as a kid, Andy quickly became a rising star in video production, with projects like the Foo Fighters 'Concrete & Gold' and Noel Gallagher's 'Stranded on the Earth' world tours under his belt.
Andy has been a passionate user and advocate of disguise workflows for years, often sharing his knowledge and experience at industry events. Below he talks to us about his journey so far.
What made you want to work in the industry and how did you start out?
I was always fascinated with electronics and taking things apart as a kid. I started out in audio because I thought they had the best toys, from there I moved onto lighting. This, combined with having an amazing local community theatre, made me quickly realise that being behind the scenes could be a career. I had some fantastic mentors as teachers in middle and high school, as well as some amazing colleagues in the theatre who helped me steer my passions.
Being friendly with the local lighting shop and being semi-competent on a Hog 3 console landed me on some small tours and one-offs up in New York City. This secured my desire to want to work in entertainment technology.
From there I worked for a small content creation firm in Lancaster, PA before joining the Control Freak Systems team. My first few shows with them were crazy integrations of lighting, video, and various gadgetry. This really showed me the power of multiple systems working together. 
What excites and motivates you in the world of video production for live events? 
It's super cliche, but nothing beats seeing a live audience's reaction to your work. I'm excited by pushing the technological envelope, whether that's by increasing the network speed or mapping screens in ways we thought weren't possible. I worked with a designer who took great joy in trying to stump me with limitations of technology, and it was incredibly fun to come back to him with solutions.
I also like finding products that we never intended for our industry or uses. Control Freak exposed me to a lot of embedded systems and sensors that have proven super useful in a show environment. I'm excited by repurposing gear as well! One of my favourite products on the market right now is a boardroom AV control system that I use for intercom and timecode routing, as well as camera tally control.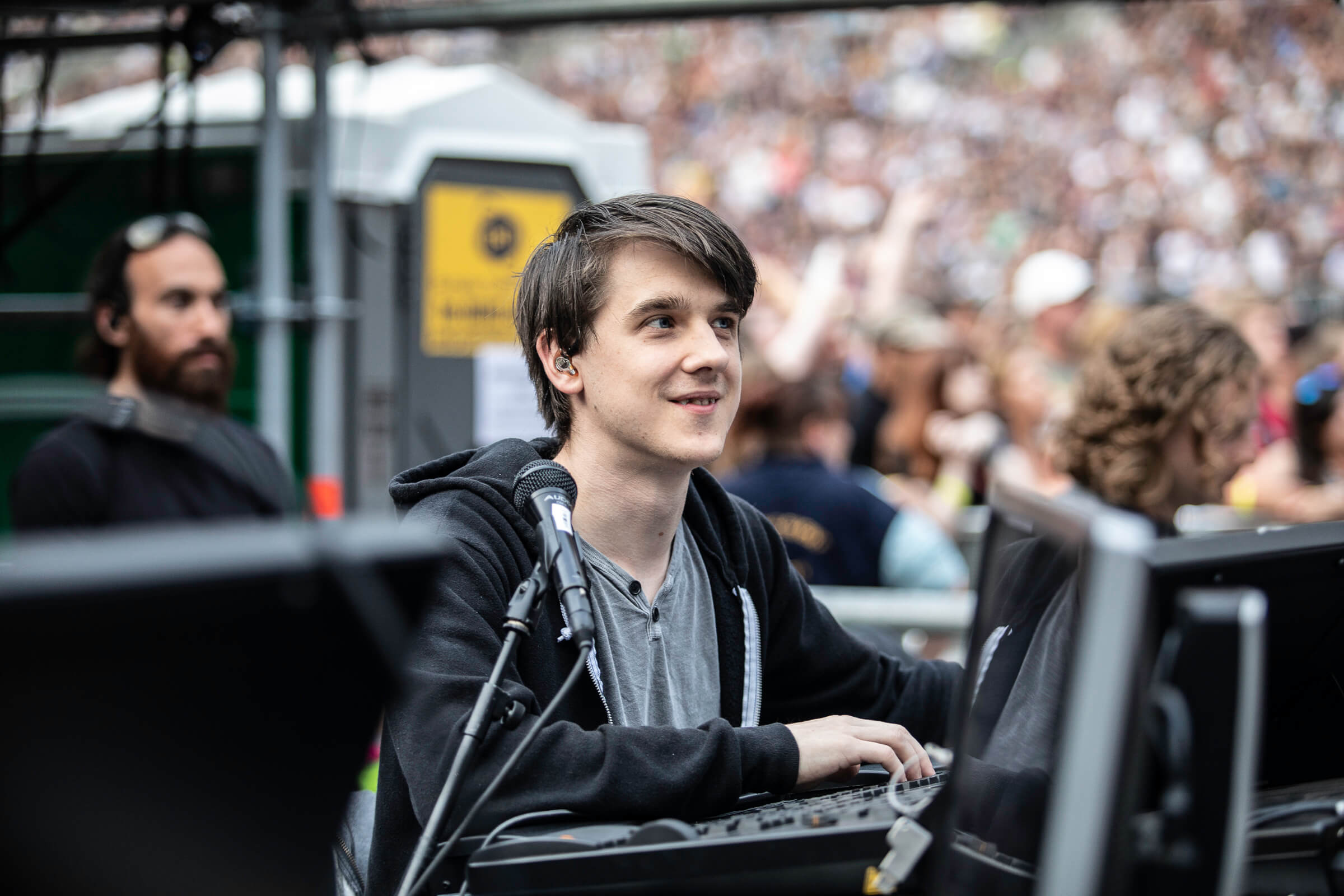 What upcoming new technologies within the industry are you looking forward to using more?
I feel the industry is at a point where technological evolution has hit a really good point, but I'm looking forward to better integration between devices/departments.
I'm glad that the industry is finally embracing 4K workflows on the output side. It's made interfacing with LED so much easier now that 12G and HDMI 2 have fully matured. I'm excited about video over IP, namely SMPTE 2110/2022. Moving everything to IP will greatly simplify system designs! I'm also excited for high-bit depth workflows/signal path to catch on. 
What projects do you typically work on?
My projects range from concert touring to one-off events. I also do the occasional install. I spent several years as a touring tech/operator, mostly with the Foo Fighters.
I've managed to do everything from hanging a PA to building a Notch block in my career, but currently, I'm focused on the engineering and control aspects of systems.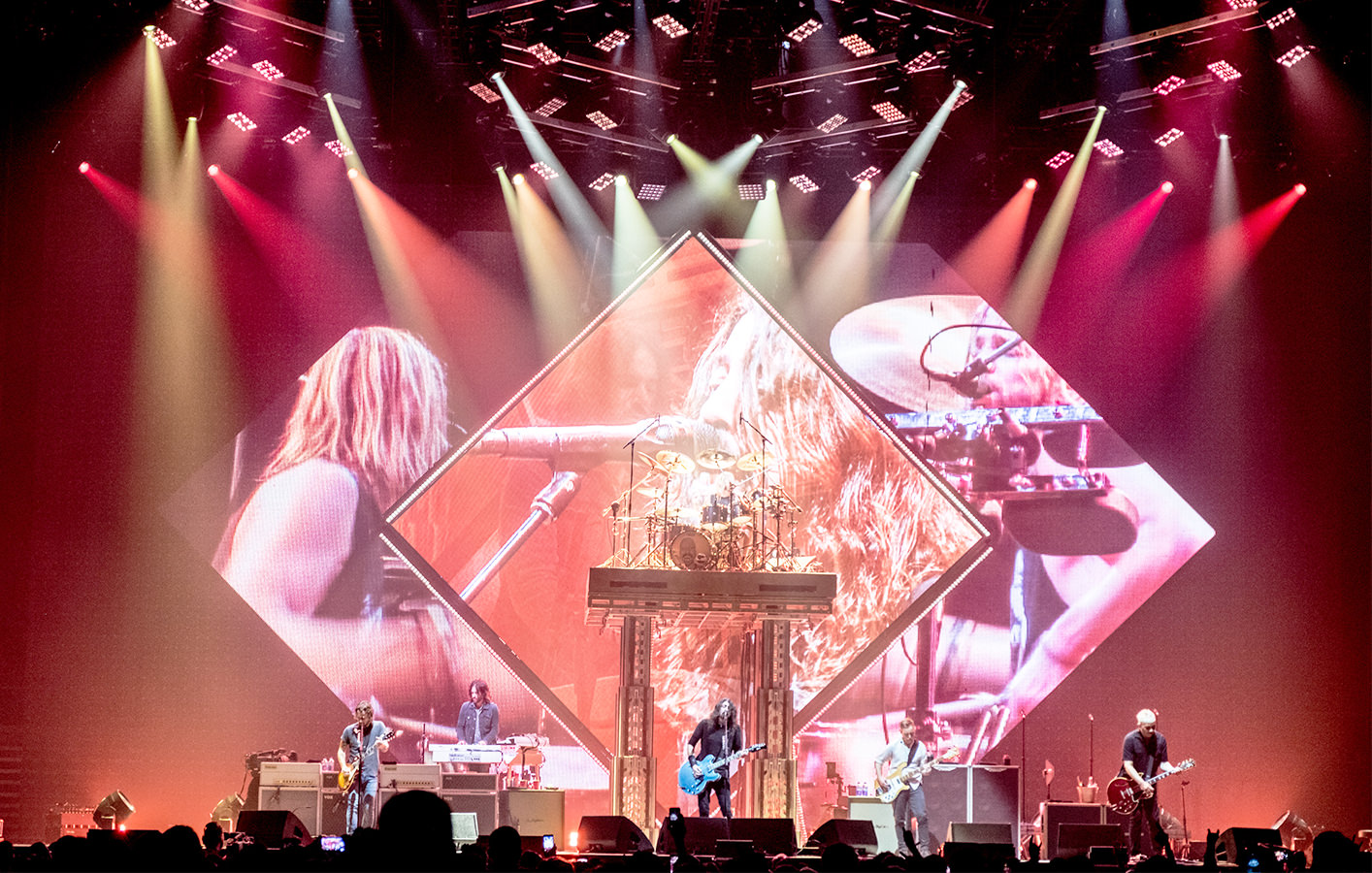 How did you first discover disguise and what shows have you used it on to date? 
I first discovered disguise reading about its use on the U2 360° tour. My first interaction with it was with the Taylor Swift 1989 tour. The first disguise system I took out was for the Kevin Hart What Now film shoot. 
I feel disguise is basically on every show I'm on. Some personal highlights for me are the Foo Fighters' 'Concrete and Gold' Tour, Future's' 'Nobody Safe' Tour/Coachella, and Noel Gallagher's High Flying Birds tour.
How do you utilise the disguise workflow in your shows and what works well for you? 
disguise is my go-to media server platform. I use it for everything from projection mapping to VTR replacements. I love the Notch integration and how well it talks to other platforms (Audio, Lighting, automation, etc).