- 2016
disguise powered MannCG's latest technology at IB...
MannCG, with support from disguise, showcased their latest NovaLine™ technology, at this year's IBC event in Amsterdam.
The International Broadcasting Convention (IBC), which began in 1967, has become one of the most influential annual events for professionals engaged in the creation, management and delivery of electronic media worldwide. The theme for the conference this year was; Transformation in the Digital Era, which fitted MannCG's latest new range perfectly.
The NovaLine™ range, which launched in June 2016, offers invisible projection screens for corporate, entertainment and retail markets with next level options such as hand gestures, telepresence and mobile device interaction. By pushing boundaries and defying expectations, NovaLines is transforming the format of live event production. Devised for high-end events, trade shows and retail space, MannCG are providing innovative solutions for storytelling by captivating their audience and unlocking the power of visual.
For the IBC event, MannCG wanted to create an engaging experience for visitors. In order to do so, their booth needed a projection screen at the back and a translucent screen at the front, both simultaneously displaying interactive content. Disguise provided a versatile solution for the team, in bringing the award-winning software suite, desinger, to smaller productions, the 2×2plus, was able to powerfully 'push every pixel' of content for the 1080p outputs.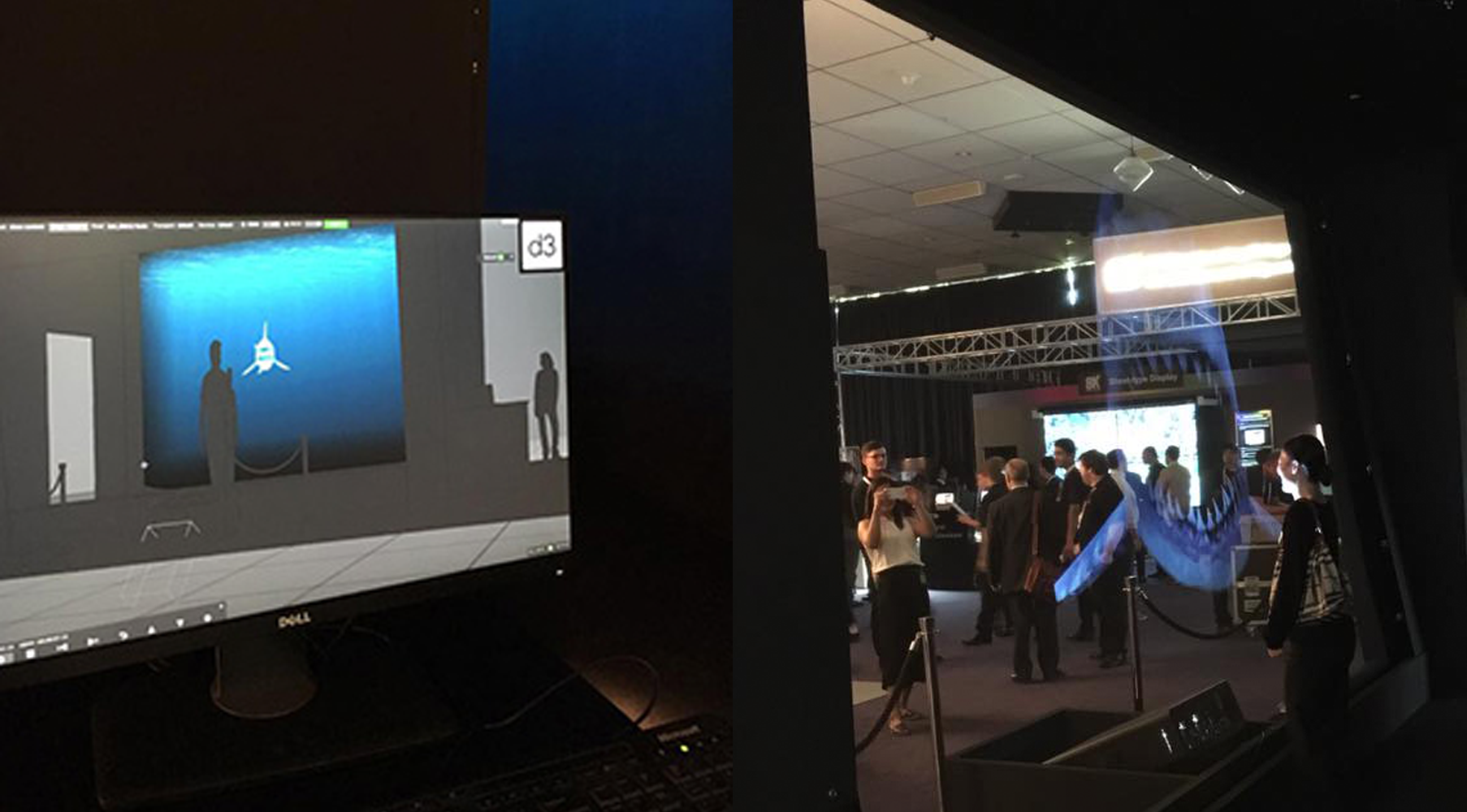 Disguise was also used as the stand's mapping and sequencing tool, enabling a seamless execution for MannCG's content, which included underwater footage of a shark tank. To increase visitor engagement further, an Ipad with TouchOSC, was also programmed using disguise to trigger the stand and its different 'looks' with the simple touch of a button.
If you're interested in finding out more about our dynamic range of disguise products, then please get in touch with our team. Or if you would like to discover MannCG's new NovaLine™ solution, please visit their website.