Partners - 2019
disguise German Rental Partner publitec invests in vx 4 and gx 2c flagship hardware
publitec, a disguise rental partner specialising in innovative system integration and professional visual technology, have added disguise vx 4 and gx 2c media servers to their existing inventory of disguise solutions, making them the first German-based rental partner add the latest flagship servers to their fleet.
publitec targets the high end of the market providing rental products and assisting partners in planning, set up and operation for complex shows.
publitec see video playing a vital role in corporate projects and some of the biggest concert tours. Their investment in disguise servers will help to strengthen how they can support these events as well as opening doors for new projects. "We hope to start using our gx 2c for broadcast and touring, as the capabilities of this server for powering generative content is ideal for these types of events," Andre Groß, Product Manager at publitec.
An increasing demand in real-time content applications prompted the addition of the new gx 2c's to publitec's rental fleet. "We see more and more demand for interactively-generated video content, especially from the touring sector," notes Andre. "Artists are using these products to create more dynamic video elements in their shows, which is why the gx range is ideal, with its unrivalled ability to power generative content.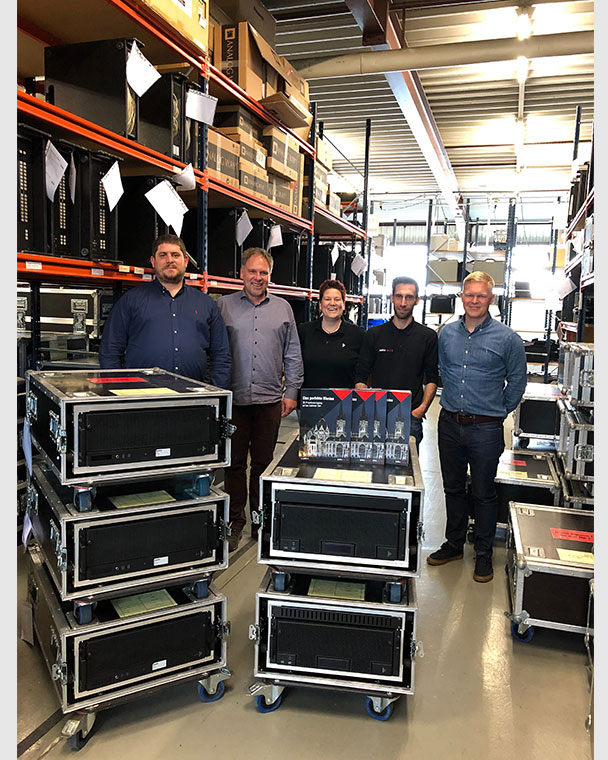 One of the many benefits of the gx 2c is the way in which it can scale to create a bigger system, allowing for a more seamless workflows and immersive experience. We are proud to be the first in Germany to have this machine in our stock."
He continues "We will be using the vx 4 for automotive and trade fairs with its capabilities of driving uncompressed 4K60 content and a 10-bit workflow, on large scale projection and LED walls, being the perfect choice for projects of this nature."
"Car manufacturers in particular rely on increasingly larger video screens with higher resolutions to match their steadily expanding demands for video quality," says Andre. "disguise's vx 4 not only meets 100 percent of these expectations but also has performance reserves to accommodate future requirements. vx 4 is our peak product in terms of play out performance and a vital part of our ability to help clients meet the challenges of their most demanding projects."
Andreas adds that publitec have a big year of growth ahead as they look towards new markets in which to develop their offerings. "We are busy working to implement our recently announced partnership with NicLen," he reports. "Together we can offer a one-stop-solution for audio, lighting, rigging and video backed by a unique logistics network that spans Europe."