disguise is excited to announce r15.2, their first software release of 2019.
The new software release brings support for the new vx 4, Audio has been completely rewritten, improvements to OmniCal, and builds upon integrations with Agile Cameras and Mediornet.
Headlining r15.2 is support for the new vx 4 hardware featuring a new capture UI, designed to better manage 16 inputs on a vx 4.
Based on user feedback, Audio has been completely rewritten, using a professional audio library (FMOD). This audio library reinstates full audio support, enabling the use of both WSAPI and ASIO audio drivers in both the Video and Audio layers.
Improvements to the OmniCal workflow have been made for smoother mesh deforms, as well as improvement to the UI.
The latest release includes integration with Agile Remote Cameras' range of PTZ cameras, enabling full control over exposure, gamma, gain modes and other settings which will be on show.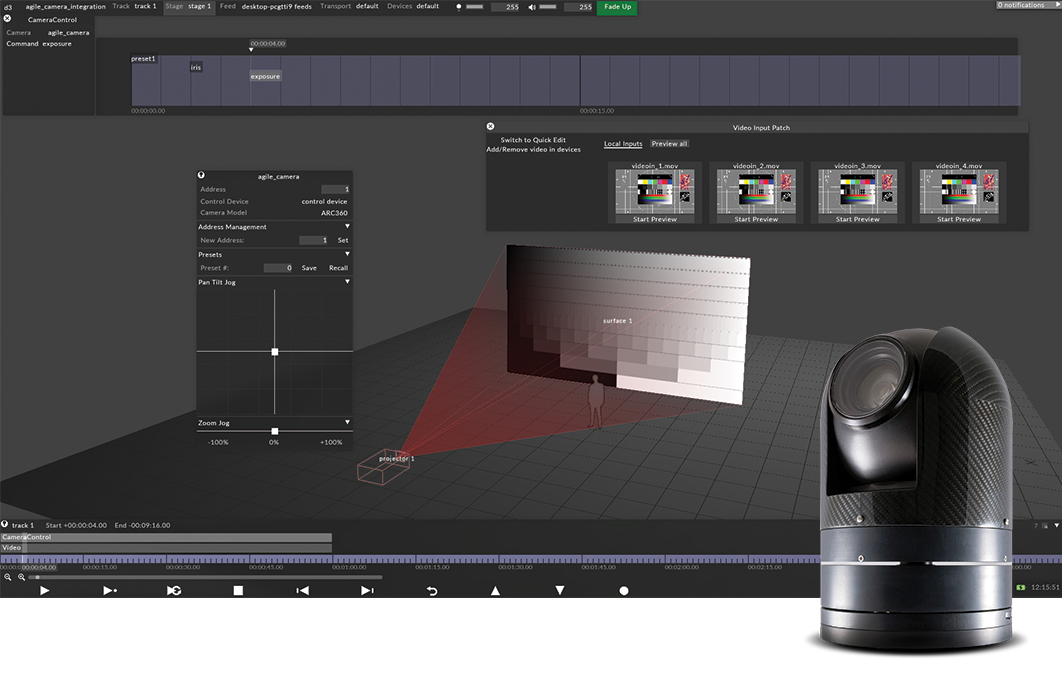 r15.2 also includes a new integration with Riedel, for control of Mediornet so users can now switch Mediornet routes in the same way as switching a conventional matrix route.
Please see the full changelog for all features, bug fixes and improvements.
Visit disguise at ISE Show in Amsterdam (5 - 8 February 2019) on stand 8-E250 to see r15.2 and the new vx 4 media server.