Partners - 2020
xR stories - in conversation with Scott Millar
As we continue to do our best to support our user community during this time, we are opening up better and easier access to Extended Reality (xR) workflows within our software to help users deliver complex immersive experiences to audiences at home.
We sat down with Scott Millar, one of the proponents of disguise xR in live production, to find out how these Augmented and Mixed Reality workflows will shape the future of the industry.
disguise has been working with a handful of dedicated and talented individuals to advance xR workflows to the wider community. Scott Millar is one of them.
Scott is Technical Director of Longer Days, his new company, and has added his credits to some of the most groundbreaking live events to incorporate AR and MR into their production, from the Pakistan Super League Opening Ceremony - the longest ever AR-centred broadcast, to the HP Omen Challenge tournament - the first esports event to use xR.
"The ability to use xR in live productions gives a whole new world to creatives and video directors," Scott explains. "With the large LED screens seen in touring concert shows, it's the perfect medium to apply these new tools. In broadcast or corporate events, AR can be used to bring objects and products to life in a way not seen before with minimal additional equipment."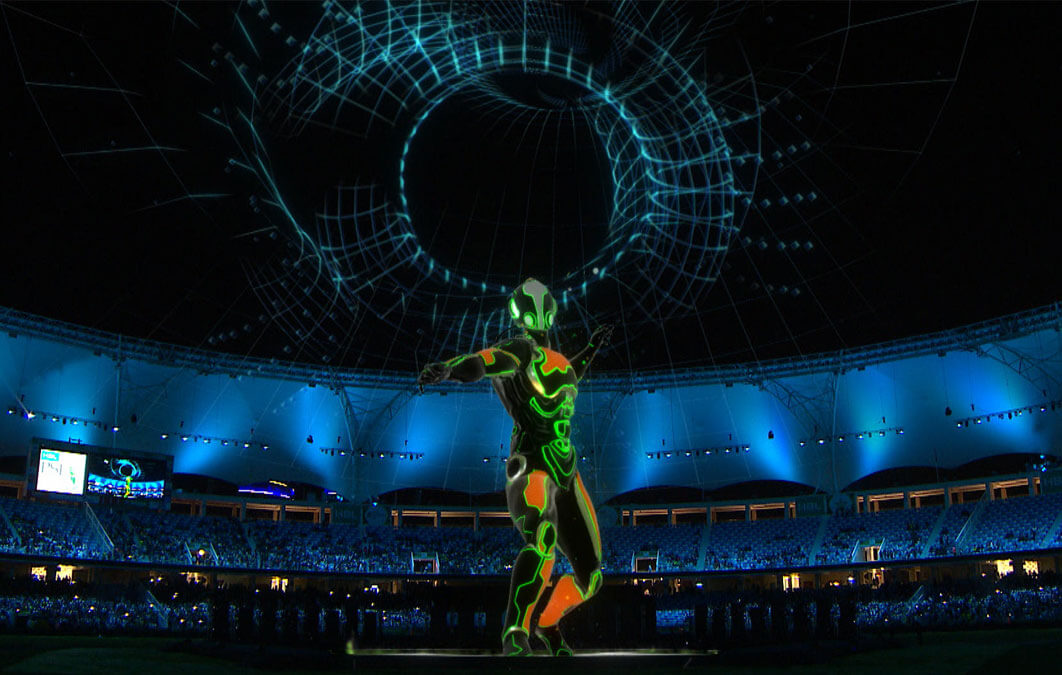 Bringing AR to large-scale shows
With the recent launch of the disguise r17.1 software, it is now easier than ever to deliver AR to captivate audiences at home. While more traditionally applied within a studio space for live broadcast, AR has already started to redefine possibilities in large-scale live events as well.
"There are loads of people doing AR in broadcast. What we're doing is trying to bring it into large scale live events. That's what we're aiming towards."
A prime example of this was Marco Borsato's live show at De Kuip Stadium in the Netherlands in 2019 - the first live event to use the disguise AR workflow and embed it as part of a 4K multicam into the main screen graphics. Scott joined MalfMedia and Visual Solutions to deliver the AR content using 3D IMAG and tracking cameras so everyone in the stadium, no matter where they sat, could see the graphics without having to look at a side screen or on their smartphone.
"The best thing about this workflow is that you have the same system and tools in place as before. You don't need to buy any more kit to add AR to your production - it's all built into disguise."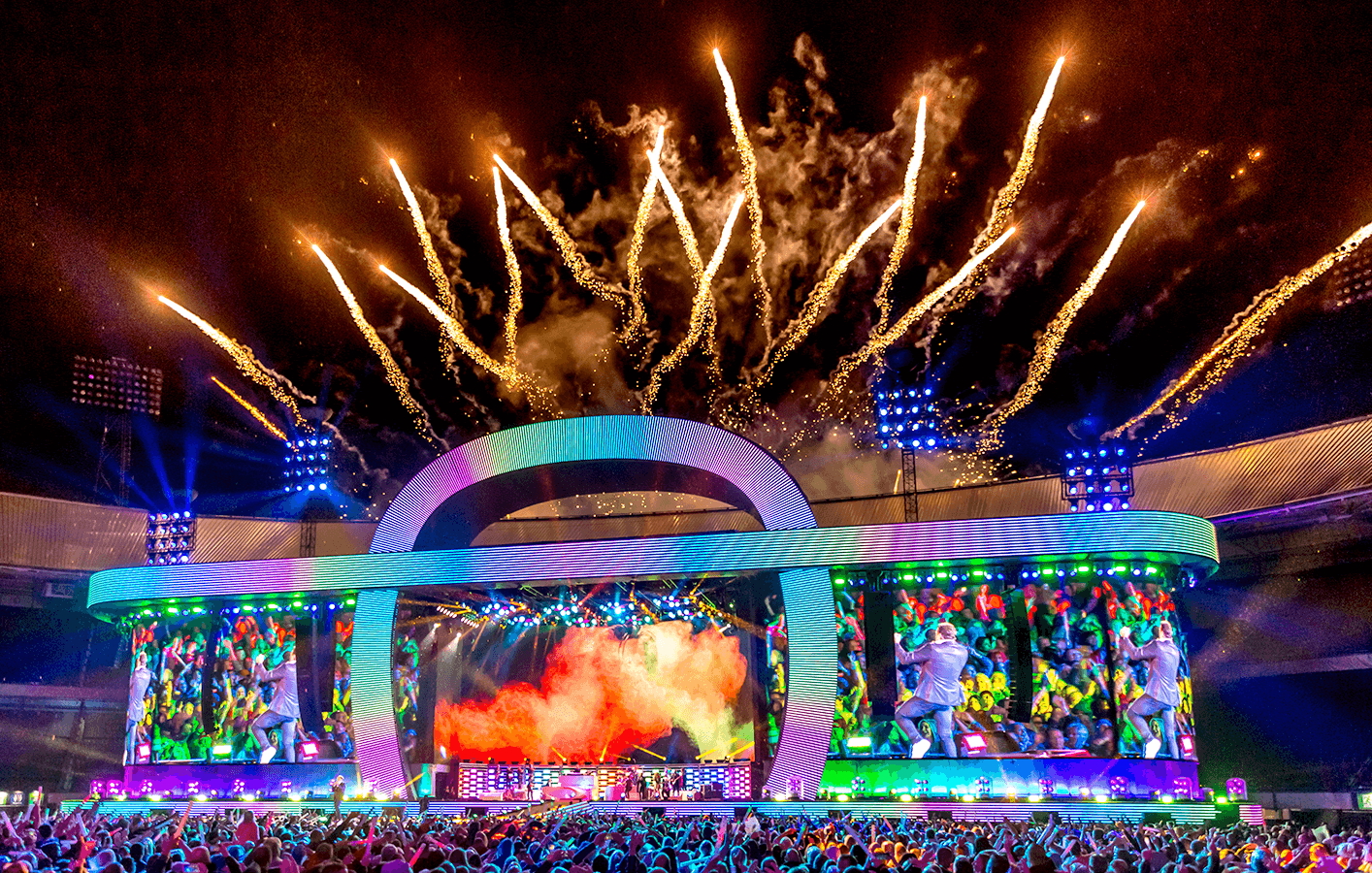 Shaping the future with xR
One of the founding fathers of the disguise xR technology, alongside Bild, White Light and All Of It Now, Scott is a key figure in its development. "xR grew out of our work with disguise to get into TV broadcast, working together on the studio sets of Bloomberg and ITV Sport." The idea was to build a solution to deliver compelling stories with live interactive graphics and real-time CG played off large LED backgrounds, to enhance the delivery of news and other live broadcast events.
Combining both Augmented and Mixed Reality elements to create an immersive production experience within a real-time workflow, the disguise xR workflow delivers experiences no longer constrained to a physical environment. It allows increased use of complex visual effects to blur the lines between the real world on set, and the virtual world. 
"The biggest thing disguise developed in xR is the camera registration workflow which allows you to very accurately line up the real-world LED with the virtual world. You can take a roughly aligned camera tracking system and make it perfectly aligned. That doesn't exist anywhere else yet."
While still under development, Scott has also made use of xR in the HP Omen Challenge tournament in 2019, played out to a live audience in a studio in London, and broadcast to millions of viewers worldwide. "The event organisers wanted to put the players and casters into the game world and as much as we could have done that with green screen, the fact that we were able to do it with LED meant that when people were in the game they could see themselves and what was going on in real-time." Using the xR workflow on an LED stage also allowed the live audience to engage with the production. "That perfect lineup could only be done with disguise," Scott explains.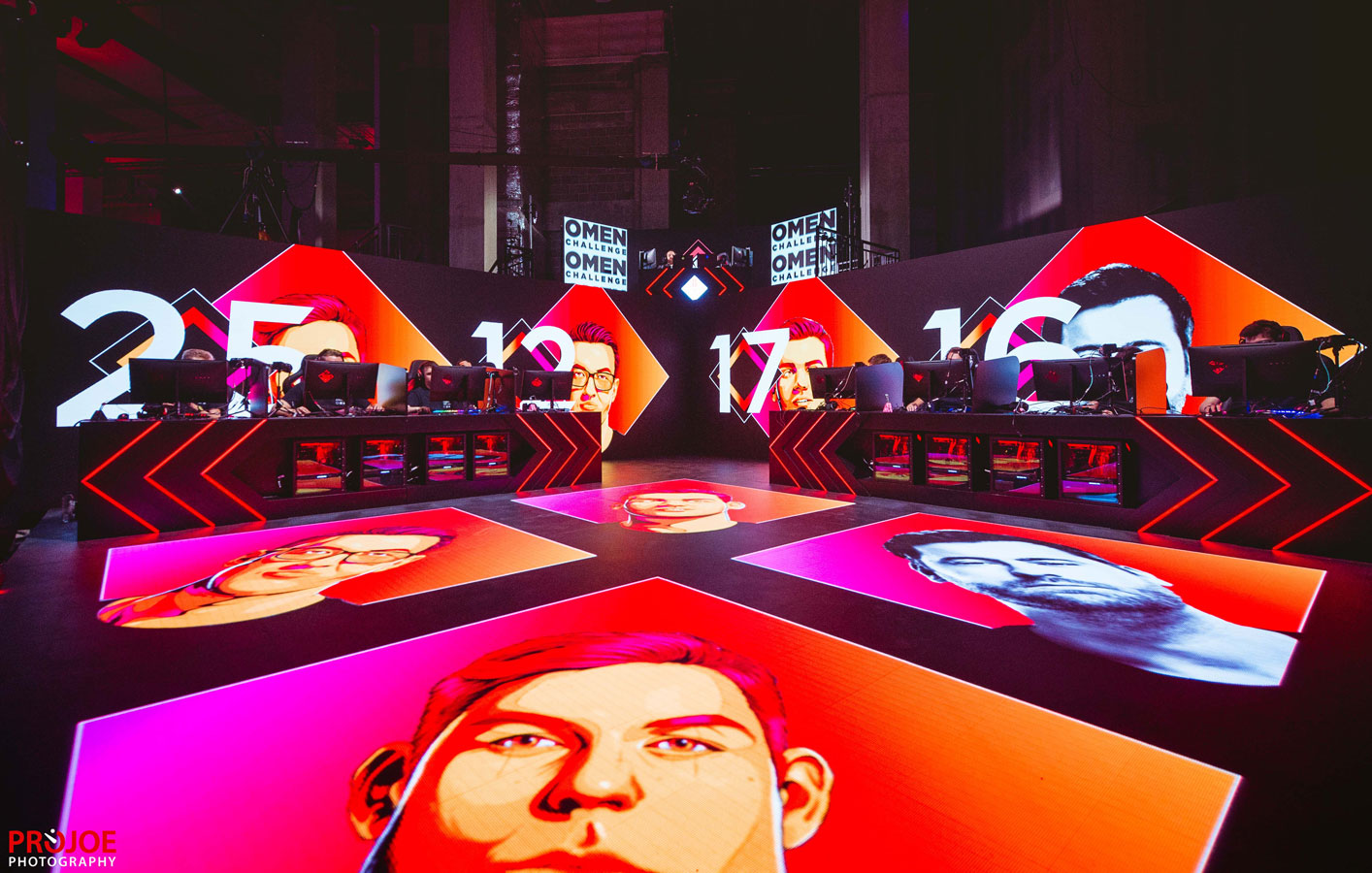 An industry-wide collaboration
In-between projects, Scott spends his time working with White Light, a disguise certified solution provider at the forefront of xR production, helping them extend their SmartStage solution to deliver seamless worlds on screen via xR. "White Light's SmartStage concept is the most advanced from a marketing and set-up perspective. They've got a great internal team that is continuously developing this and I always try to give them a hand when I can."
Other times he can be found at disguise HQ, working alongside our R&D team constantly testing out new releases.
The success of disguise xR is a product of continuous industry-wide collaboration and open communication, Scott claims. "We're constantly keeping conversations going between companies to make sure we drive this forward. We all realise the benefit of working together to make xR happen."
While exciting, xR workflows bring about complexities and challenges never-before-faced by a traditional production team. "On a normal show, you connect your disguise system to the LED screens or projectors and that's all you have to worry about. Now, you're suddenly connected to everything - you plug in camera systems, you have to have tracking systems on top of cameras, every part of what you're doing is connected to something else." 
Although operating off the same servers, software and workflows as any traditional show, "there is a new level of interaction that takes place when adding tracked cameras and specific LED layouts required for these new experiences," Scott explains. "Educating the wider production team to these new challenges and how they can be managed is key. Also ensure that you have plenty of time for rehearsals, above and beyond what is normally set aside."