- 2017
TDC uses disguise at the heart of its biggest instal...
It's been an extremely busy year for our rental and studio partner, TDC, who've been using disguise at the heart of their many different projects.
The past year has been busy for leading visual solution experts, Technical Direction Company (TDC). The company has completed work for the 'King Roger' opera, 'White Night Melbourne' 2017 and received a Live Design Excellence nomination for their work on Vivid Sydney 2016. TDC has offices in Sydney and Melbourne, and has long been a rental partner with disguise. Last year they also officially became a Studio partner, building their creative space with a 180º curved projection-mapped wall and a 4x4pro living in the space. Here is a few highlights from what they have been working on in the last year.
TDC have worked closely on the world's largest festival of light, video and music, Vivid Sydney. For the last 5 year's record breaking event, TDC managed Projection, Media Servers and Animation Systems using disguise for a number of their sites. Steve Cain, Integrator and Advanced Trainer adds, "two features that disguise offers is 3D visualisation and footprint features to show 'hotspots' and 'coldspots' in projection mapping areas. It makes my life so much easier. We can visually represent the object or building using a 3D fly-through showing how the projection will be laid out to the site to the millimetre of accuracy." Vivid Sydney 2017 is currently lighting up the city until the 17th of June.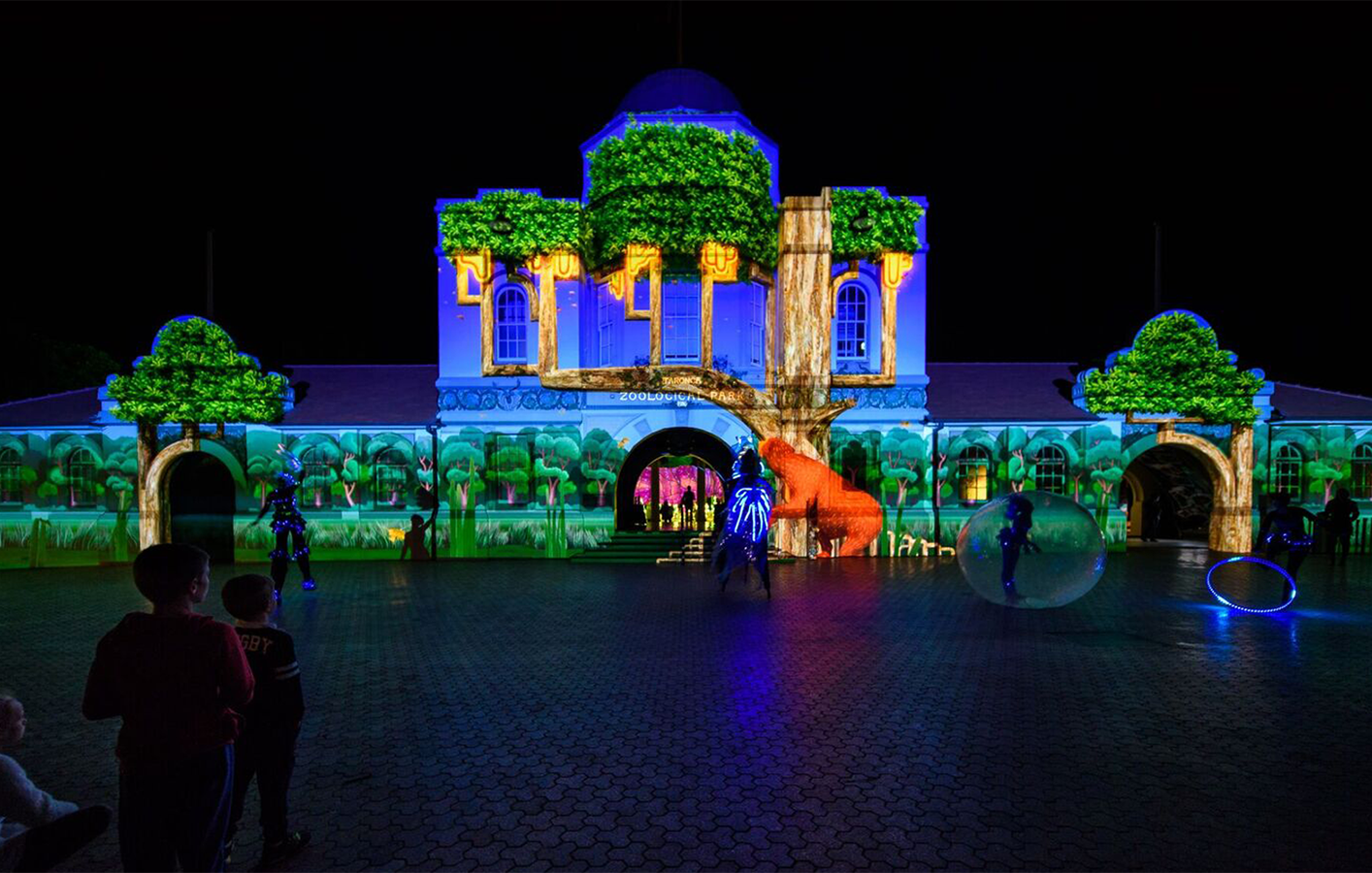 TDC has also recently deployed the pro range when Opera Australia presented Szymanowski's 20th century opera, "King Roger," in the Joan Sutherland Theatre at the famed Sydney Opera House. Previous UK productions of the opera had used disguise media servers, and the client asked TDC to provide technical continuity for the Sydney and Melbourne run. TDC used 4x4pros with DVI VFC cards and Barco projection to meet the needs of the opera's unusual set design.
"We had an eight-metre fibreglass model head covered in mapped projection," says Drew Ferors, TDC King Roger Operator in disguise.  "The head rotated with tracking projection; we had to follow the 3D angle of the head live by rotating a 3D model in designer. Projection mapping also covered the set pieces surrounding the entire upstage area.
Whilst disguise was "very stable and easy to work on, running perfectly night after night without a single issue," he calls the disguise support "second to none." TDC itself is one of a handful of companies worldwide with disguise certified advanced trainer on full-time staff.
TDC also used 4x4pros with DVI VFC cards and Barco projection to map the interior of the La Trobe reading room of the State Library of Victoria for Melbourne's White Night 2017 festival. The 360º projection, spanning 114 x 25 meters, transformed the space into an underwater environment to showcase the astonishing sea life of Victoria. Says Peter Lynn, TDC Melbourne Project Manager.
"The 4x4pros were used for this event last year with amazing results," says Cain.  "The stability and power of designer's features were needed to deliver this important project again in 2017.  The ability to play back large texture sizes was a big advantage. The show had a long continuous run so having the failover feature was also an advantage – not that we needed to use it. But knowing that disguise would keep running in the rare event of a problem gave us peace of mind."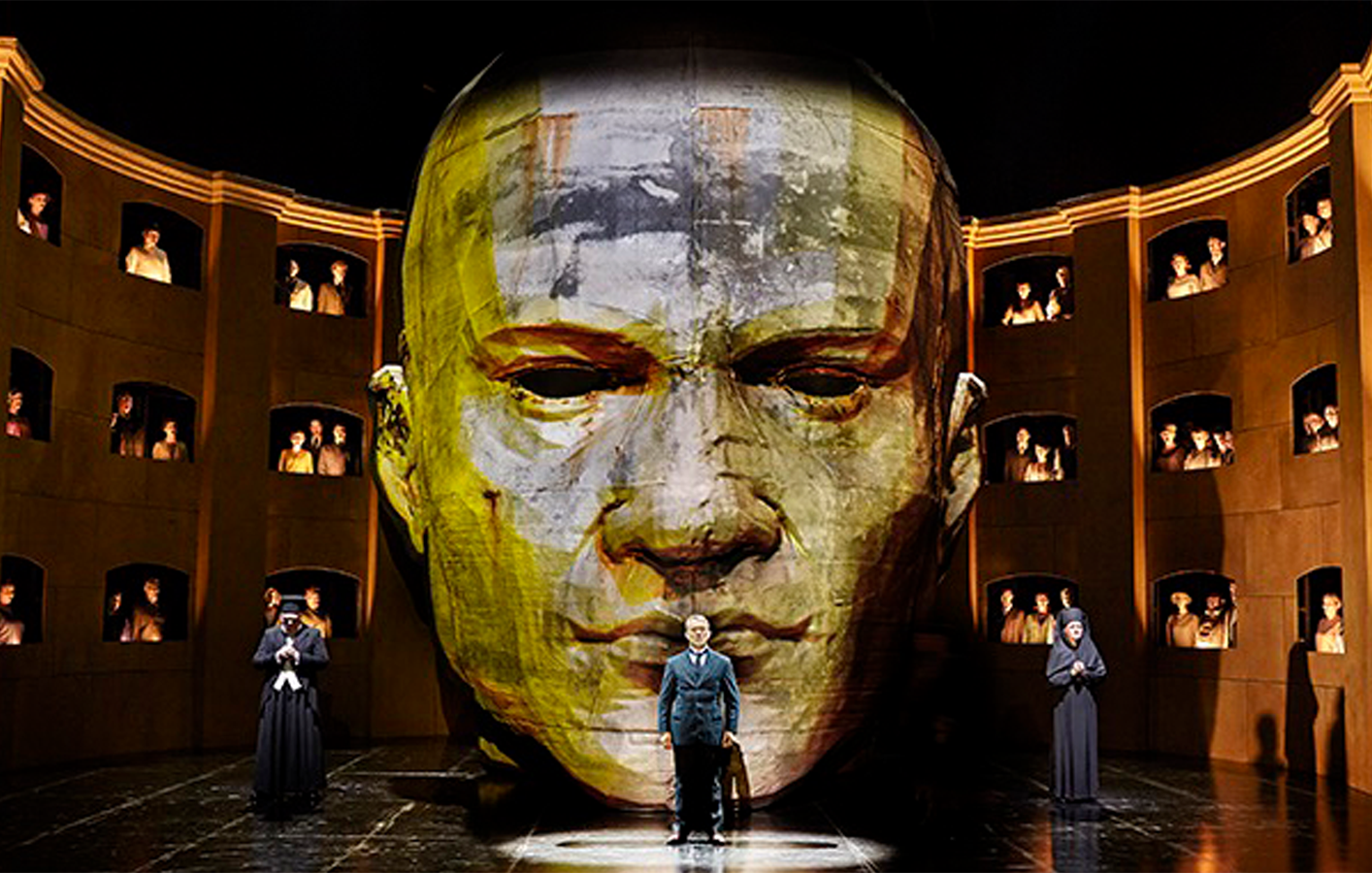 Becoming a Studio partner has enhanced TDC's production workflow, as Cain adds, "with 180 degrees of curved projection mapping and 4k displays, we do a lot of pre-visualisation and concept proofing in the studio. For example, we're now able to bring in TV producers to show them the set and screens in relation to blocking camera positions, allowing me to identify and solve anything ahead of the actual studio time."
The TDC team have also been using their studio for programming and as a place to teach students and staff about disguise. As Cain concludes, "it's been a great new asset for TDC and very well received with our client base and internal staff alike".
Another high profile production TDC is currently delivering is The Voice Live TV Show, this broadcasts live on Ch 9 to a few million viewers every Sunday Night. "We use 2x 4x4pros with DVI VFC cards to run all the graphics on this broadcast" Cain adds, "Stability, power and flexibility is what I need to deliver this ever changing show, combined with adding in NOTCH Effects, and control from Grand MA2, and chasing Kinesys, Timecode and Audio. It is the ultimate system for us to deliver this type of show". The Voice is an ITV Studios Production. 
Sheree Marris and John Power were the artists for the White Night 2017 library installation. At TDC Pete Lynn was project manager and designer and Tim Jones disguise systems operator.
Luke Halls was the projection designer for the Royal Opera in the UK and TDC's Drew Ferors was the system designer and disguise operator during the show in Sydney.