Company - 2019
Meet Ethan Forde
We put our users and our people at the heart of everything we do. We work as a team and are proud of it. We are showcasing the people who make up team disguise and make us who we are.
Our support team are at the forefront of helping our users overcome any hardware and software issues they may have during a project. Ethan Forde joined disguise in November 2018 as Global Head of Support, looking after our support teams in EMEA, Americas and APAC. With an extensive background in system design and engineering in theatre, we sat down with Ethan to find out what a typical day in charge of support looks like for him.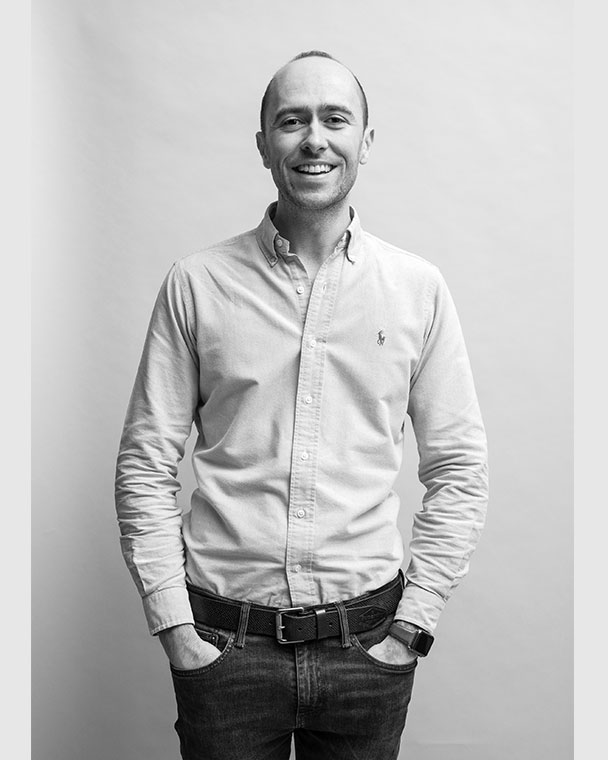 Tell us more about your role at disguise…
My role is to ensure disguise continues to deliver industry-leading levels of support. It is my job to make sure that each region has the strength and depth to deliver effective support all over the world. There are always challenges to overcome, as our offering and reach broaden. 
The team is expanding globally, we will have over 20 people in the support team by the end of the year, which is amazing! disguise continues to invest heavily in support, it's a big part of who we are. 
One of my personal goals in my role is to ensure we maintain our personality as we grow. It's important to me that we are always approachable, friendly and always be there for our users, especially when they need us most. 
We still have lots of work to do!
Tell us a bit about your background, and what have you been able to bring to disguise from your experience of working in theatre?
I used to work as a system designer and engineer for theatre. This involved working closely with creative teams to ensure I could realise their design effectively and reliably. This is how I was first introduced to disguise many years ago. It gave both technical and creative teams the tools they needed to collaborate seamlessly. 
I was taken aback when the opportunity came to join disguise, I always had enormous respect for the talented people who worked there and admired what they had achieved in such a short space of time. It has been very rewarding using my previous experience to help represent the user community within the company. Joining disguise was a no brainer, I love it! 
What have been your highlights during your time here so far?
Eurovision this year was definitely a highlight. Seeing the rehearsals take place and the lead up towards the live broadcast was very exciting, although very high pressure. It was a proud moment seeing the vx 4 powerhouse running such a huge part of the entire production to the 200million people watching. I felt very lucky to be there.
In support, we get to see our servers being used in places we could never have imagined and running some of the biggest shows in the world. It never gets old!
What do you like most about working at disguise?
disguise has a fantastic work ethic. We all support each other in everything we do, and everyone who works here buys into the mission-critical nature of what we do. That drives people to work on another level and work the extra hours to find a solution for a customer. That level of dedication I haven't seen anywhere else. 
What does a typical day look like for you? 
The joy of being part of a company that is truly global, is you get to wake up to a load of emails each and every morning. It has proven to be a great way to get the cogs moving first thing! 
When I'm in the office I sit with the EMEA support team. We discuss high priority and critical cases, we analyse trends in cases regularly, as we want to catch issues in their infancy. 
Meetings are a large part of my day. We have so many exciting projects coming up, which means its a particularly busy time at the moment. I can't wait to share what we have planned soon!
I usually finish the day by checking the #pub slack channel.