Company - 2019
Meet Tom Whittock
We put our users and our people at the heart of everything we do. We work as a team and are proud of it. We are showcasing the people who make up team disguise and make us who we are.
Tom Whittock has been with us since the very early days. Holding the title, Chief Software Architect and reporting to the CTO he is key pillar of the innovation and software development teams.
During his time here he has applied his wealth of skills to our ever growing roster of software and hardware, and has been a big part in the development of these products. We take a closer look at his background, some of the challenges he has faced during his time here, and his most memorable moments…
Tell us more about your background before disguise, and what made you want to get into programming? 
I've always been a programmer at heart, starting programming when I was 6 years old with a Sony MSX, and a book about programming Basic with a cute dog on the cover. Writing a space invaders clone by typing incomprehensible code into the computer from the book was a crowning achievement for me. As a teenager, I was really into video games, and started reverse engineering the Nintendo 64, finding out about how it all worked internally. Then I went into the games industry, aged 17, and bounced around that industry, working for various independent studios, EA and Sony, until around 2008 when I joined UVA & started making d3.
How did you start out at disguise? Tell us about your role…
I first started out with Ash and the team back in 2008 before disguise was even known as disguise (or d3) and we were a part of UVA. Back then, I was learning all about how to make a show and build the software at the same time, we were our own customers for a while! I left for a short period and then eventually came back when d3 was born to help guide the team with my knowledge.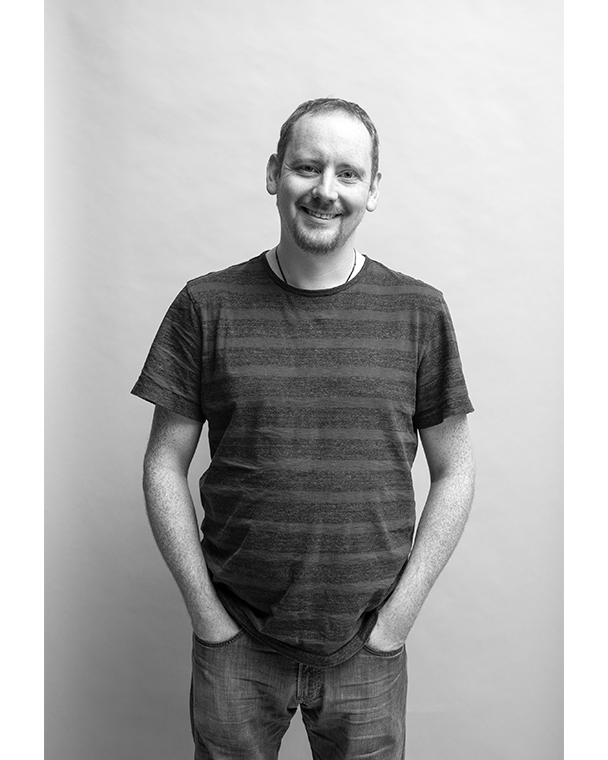 What have been some of your biggest challenges in your career so far? 
It's always tough balancing everyone's needs against the small amount of time we have for development. On a technical level, OmniCal was tough - truly a world first in scene reconstruction, in my opinion. We're constantly trying to make the software and hardware work to their best ability - there's a lot of work that goes on behind the scenes to make the system perform at its best. The unique nature of the industry, for a programmer at least, is the immovable deadline of doors. That is a constant challenge - ensuring our users have the most stable experience possible to take a bit of that pressure off.
As one of the longest standing members of disguise, what have been some of your most memorable moments? 
Finally getting the VFC cards to work was an amazing experience. We had banks of HD  monitors and showing a different clip on each one, and seeing the sync finally working was an amazing experience. Also, on one of the first demos of OmniCal where we were reshaping screens to perfectly converge a bunch of projectors onto some random chair we had in the office, everyone's reaction was priceless. But really it's a long slow burn - looking back at where we were when I first started and where we are now, it's almost unbelievable.
What has been your favourite feature, and favourite project that you have worked? 
I loved MGM Cotai - our test bed for Multi-Transport. They call it a spectacle, and it really is, it's been done with finesse and it was genuinely a surprise when a part of what I thought was a wall began to animate. Multi-Transport was a fun feature to develop - a lot of paddling under the water, and it's been used in a ton of creative and innovative ways - that's the best part of developing disguise - our users are really creative and use the tools we provide in really interesting, unique ways which blow our minds.
What do you do outside of work for fun or to unwind…? 
I'm a bookworm, and love to learn about things which have nothing to do with anything practical in my life - maths and philosophy books, mostly. I try my hand at DIY when my back is against the wall.