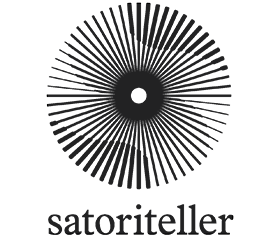 Studio
satoriteller
disguise pre-vis studio
content creation
3D modelling
disguise project set up
satoriteller is an experiential event studio based in Sausalito, California. We specialise in generative content, creative direction, and programming for live events, using decades of programming and creative experience to create moments of wonderment that forge indelible brand impressions. 
Tracking performers and objects is a particular specialty, as is managing complex multiple screen systems in live environments. We help with strategy, content, design and execution.
We've created experiences for BMW, MINI, Facebook, AutoDesk, TOTO and Google over the last few years.