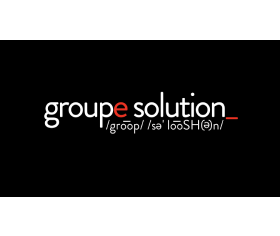 Rental partner
Groupe Solution
vx 4 server rental
fundamental trained
advanced trained
disguise pre-vis studio
disguise project set up
system installation
Groupe Solution is a passion-driven provider of video systems for the live events industry.
We design, package, and operate solutions for demanding producers and agencies around the world. Amongst its offerings, Groupe Solution provides robustly-designed and bundled disguise server systems.
What makes us different is our vision and methodology:
Our practice of OCO–Obsessive Compulsive Order–takes meticulous attention to detail to the next level: assuring clients that every system arrives tested and redundant. Client confidence is our highest ambition.
NI–Natural Intellisense–is how we always think forwardly about what our client's needs will be: from accessories and extras that they may find necessary at the last minute, to operators that 'get-it' and integrate seamlessly with the client team.
Our workshop is in Manhattan, and our ability to turn on a dime is enviable.
When a show is driven by Groupe Solution, success is the only option.