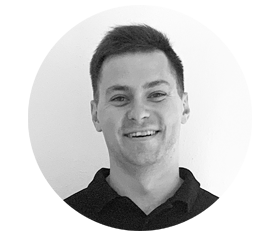 Certified Trainer
Krzysztof Grabowski
disguise Fundamentals Trainer
disguise Advanced Trainer
English
Polish
Krzysztof is a passionate technical specialist in video, multimedia, projection integrations and technical solutions, using control system workflows on the stage, virtual production set-up and beyond.

Krzysztof has experience working on LED screens, projection, DMX integration projects, using the latest technology involving interactivity and tracking, integrated with a variety of different products in one system.

He graduated from Warsaw University of Technology, specialising in Multimedia Technologies and has worked at Prolight Poland as Projects and Technical Support Department Engineer, and disguise as part of the Technical Solutions team.
He is now working as a freelance video specialist and consultant specialising in disguise integrations, OmniCal and xR technology.