blog 2022 5 min read
Diving into the Story of the MetaHuman
The metaverse is the next generation of human experience and is set to be as big as the internet is today. Its expansion is being driven by games, film, brands, music, and sports all working together to create brand new immersive entertainment experiences. One of the keys to the success of the metaverse is in the ability to create believable digital humans, otherwise known as MetaHumans.
We recently hosted a webinar in which disguise Chief Product Officer, Raed Al Tikriti, was joined by Chris Evans, Technical Animation Director at Epic Games, Louis Amaden from Range Films and Luc Delamare from Impossible Objects, to demonstrate Epic's MetaHuman Creator. Here we've summarised the five key takeaways:
1. Anyone can now create high-quality digital humans
MetaHuman Creator is a free, cloud-stream application that allows anyone to create high fidelity digital characters for use in film, branded experiences and games. An accessible tech platform, MetaHuman Creator shrinks the work of months into minutes, eliminating complex technical steps to allow creators to focus on their artistic vision.
The app comes with a library of facial, body and movement characteristics that are based on real-life scans of human faces, resulting in believable, life-like characters.
From the tool, MetaHumans can be exported directly into Unreal Engine for use in games, film or animation, allowing small teams and individuals to access the kind of high-fidelity visual craft previously only accessible to productions with large budgets.
2. Simple and advanced tools allow infinite variation
The MetaHuman Creator has a feature called Blendspace that allows you to blend characteristics of your MetaHuman, starting with 60 presets for use. For character artists with a clearer idea of what's needed from the MetaHuman, you can use sculpt mode which allows you to manipulate parts of the face to get them to look just right.
When you stop sculpting, you can play an animation and see your character move. The code that dictates the movement of your character creates itself as you build upon it, meaning that the physiological characteristics of your MetaHuman's body is captured for use outside of the tool.
As the creator, you are freed up to consider the artistic rather than physiological or technical elements of creating the character. As Chris Evans, Technical Animation Director for Epic Games said in the webinar:
"You only have to think about what character you are making and how they fit into your story."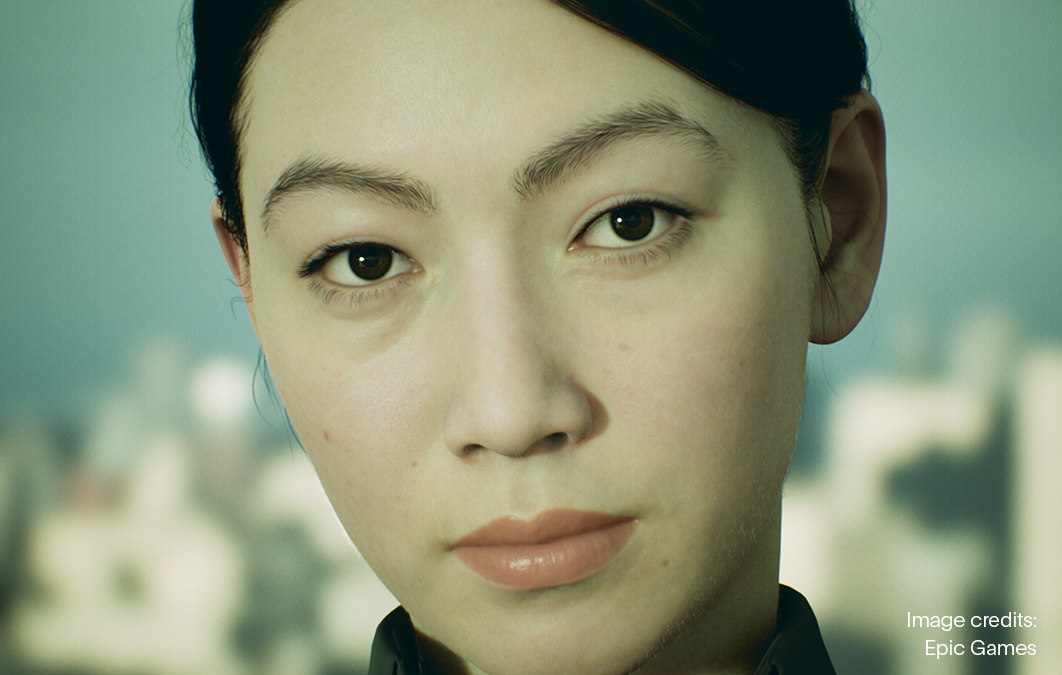 ​​
3. MetaHumans will play a key role in the metaverse
As Evans says, "the metaverse is just a way of communicating in an online community", and MetaHumans offer a way for people to represent themselves via their avatars in the metaverse for games, hobbies, and all kinds of immersive events and extended reality experiences.
People's avatars, however, aren't the only application MetaHumans have in the metaverse.
"What's exciting about the metaverse is being able to create games and non-game experiences very quickly, easily and collaboratively" explains Evans.
Part of making such experiences in the metaverse is 'peopling' that experience with characters. We don't want that to be a stumbling block for creatives working in the metaverse. Over the years we've seen indie game developers who may have amazing game ideas, and then the characters had face masks or helmets just because you're gated by the effort that it took to make a modern game with facial rigging and animation. With MetaHuman Creator, developers are no longer limited."
Chris Evans, Technical Animation Director for Epic Games
4. MetaHumans allow characters to exist across platforms
The ability to easily create, animate and export MetaHumans opens the door not only to games and virtual production, but also platforms, storytelling and experiences. So creators can use the same assets from film in the metaverse, between a fashion show and a video game, and so on. This means that stories don't have to be limited by medium, and creators can build experiences in multiple virtual spaces if they choose.
This opens up multiple income streams and audiences for creators, and the ability to re-use assets that might previously have needed to be rebuilt for different platforms. For example, imagine making a superhero as a MetaHuman? You can use that in films, games and any platform possible. The sky is the limit.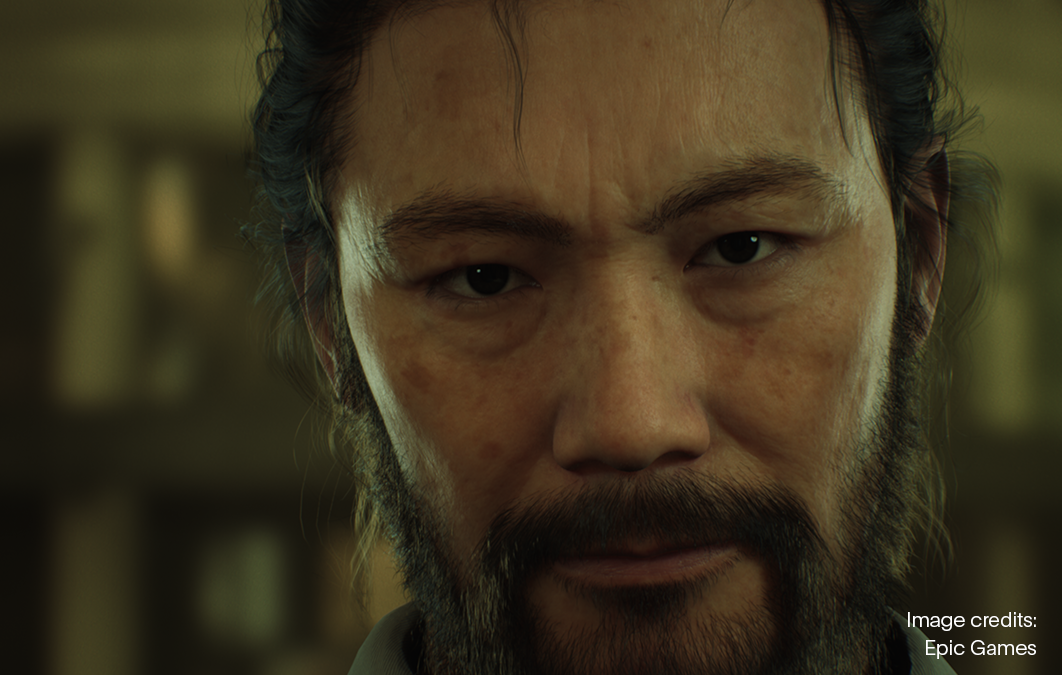 5. MetaHumans free up indie creators both creatively and financially
As a plug-and-play solution, you can customise and improvise with MetaHuman Creator, creating multiple character variations, and allowing teams to customise and iterate simply and easily, for example, by adding specific costumes.
Filmmakers have already found that MetaHumans can reduce the budget required to create animated background characters in terms of both the time and expertise required. This in turn means that the budget doesn't need to stretch to covering background artists. Additionally, by having MetaHumans fill in for extras on set, this makes it much easier to navigate Covid-19 restrictions.
In creating MetaHuman Creator, Epic Games has broken a significant barrier and democratised access to digital animation of humans, creating an unprecedented opportunity for storytellers, from amateur to professional, to create photorealistic digital characters for their games, advertisements, extended reality events, films and immersive experiences.
As disguise's Raed Al Tikiriti says, "this achievement has extraordinary implications for creators and virtual production, gaming and more".
With many technical and budgetary constraints removed, creators are only limited by their imagination.
Please note: MetaHuman Creator is still in Early Access, and thus some of the full-feature sets and current functionality are limited until the full release.
Watch the full webinar on-demand
Discover the opportunities of the metaverse