blog 2020 4 min read
In conversation with Tammy Cheung
We recently caught up with Tammy to find out more about how she got started in the industry and what she has been working on most recently...
Tammy Cheung, who originally hails from New Zealand and now based in Hong Kong, is a seasoned visual artist and long term user of disguise. Having started out as a motion graphics designer, Tammy now works for and is a joint owner of dabaohao, who works with large scale visual art projects. Tammy quickly mastered the use of disguise, becoming the first official trilingual trainer for disguise in the APAC region.
How did you start out in the industry?
I first started out in 2006, when I joined Spyglass, an AV supplier in Auckland, New Zealand. I started out as their Junior Multimedia Designer and then progressed in the world of Motion Graphics and then onto Studio Manager. All these years later I still feel pretty amazed at how much work I did in the 4 years with them. 
After that, I started working with large scale visual art integrating multiple sources such as projection mapping, lighting and lasers. This is where I discovered disguise, and the rest is history from there…  
How did you first discover disguise? And what features are most valuable to you in your work? 
My first time using disguise was in 2012, when at the time I was working with David Eversfield from Opticshock. The best thing about disguise is the simulation and pre-visualisation that you can achieve within the software. It allows me to present ideas without the client having to use their imagination too much, as they can see what the environment will look like. It also allows me to work with clients and forecast any creative challenges that may arise and come up with solutions. I also really like the ability to work remotely and collaborate with others with the disguise software, this was especially useful for my work on Andy Lau's concert.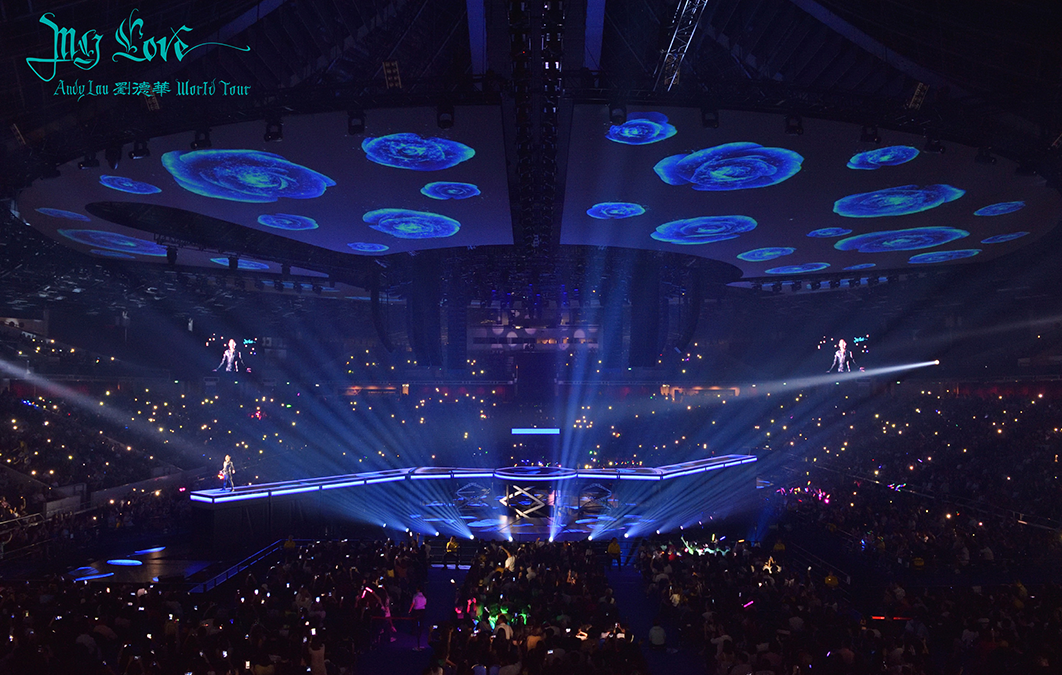 What made you want to become a certified trainer for disguise and how do you find teaching disguise? 
After a few years of working on projects I tagged along to the first disguise training in China, I really enjoyed the experience of teaching, so decided I wanted to keep being a trainer of the disguise software and workflows. I feel very lucky to be the first official trilingual disguise trainer in the APAC region! 
Being an all-rounder, I found it interesting to deliver training courses for disguise. I get to meet different people in the community and professionals throughout different areas of production. I have found teaching is the best way to learn myself too. I get to meet people from different teams and disciplines, and through the course I get to know more about their needs, and how disguise and help them to fully utilise their knowledge in their creation and work.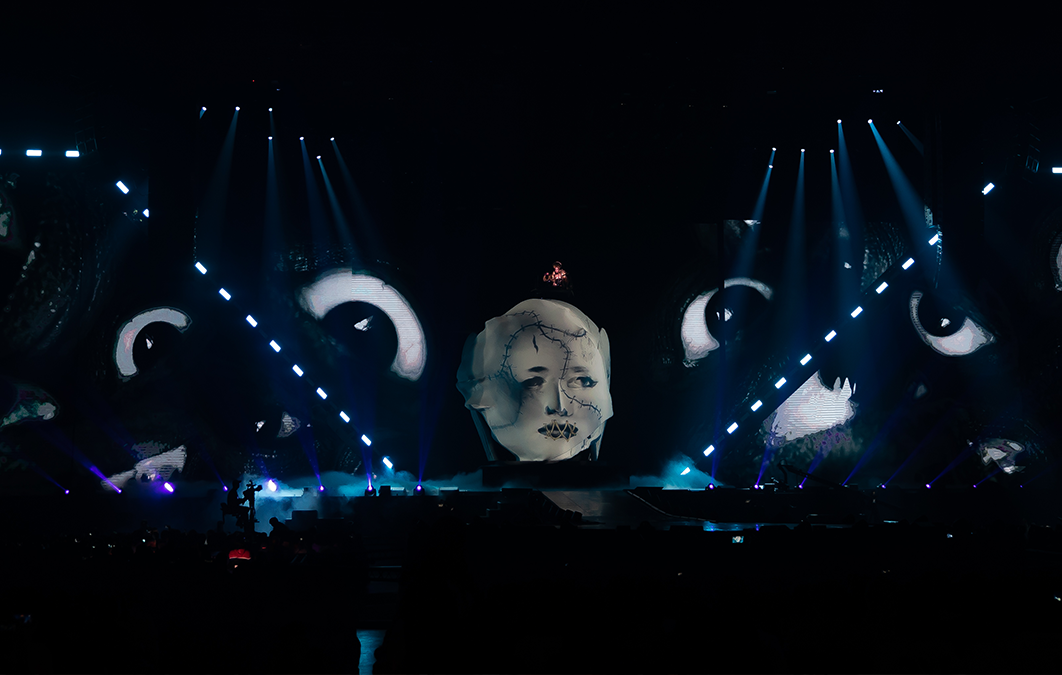 What have been some of your favourite disguise projects that you have worked on and what challenges did you have to overcome? 
One of my favourite projects was working for MGM Cotai: Spectacle, where dabaohao was one of the official content providers for the project. Anyone who has visited the place would know the famous large screens installed in the atrium. There are 25 screens and the largest screen itself exceeds 6000 pixels wide. We make use of the disguise timeline to composite the show and sequence in layers, instead of the traditional way of massive rendering time. 
I also really enjoyed working on the Jolin Tsai concert where I was involved in the opening section, working with Rich Porter of The Hive and The Squared Division. For this project, we had to project on a certain area, which moves and spins during the show. We needed to make sure there was no warping and had limited time to set up. We decided to implement OmniCal and it was the perfect solution for the set up - it cut down on set-up time and calibrated perfectly with no warping!
Andy Lau's concert tour was also another big highlight for me. The stage configuration saw a transformable stage that changed during different parts of the show, so for me disguise was invaluable for this. The pre-viz function allowed me to show the artist and production team ahead of time. During content production I was working with content providers from all around the world so disguise's 3D simulation environment became an absolutely awesome communication tool.
Both these projects are now on hold due to COVID-19 and I can not wait until I can continue working on them!