news 2021 4 min read
Reveal xR uses disguise to launch extended reality in Texas and Oklahoma
Launched in April 2021, Reveal xR, a division of ad agency Creative Filter, aims to provide first-class extended reality (xR) content for the Dallas and Oklahoma community. We spoke to Reveal xR founders to learn about their journey into the creative possibilities of xR and how disguise has helped them realise their vision.
The beginnings of Reveal xR

Founder of Creative Filter, Chad Shockley, and CalMAN consultant and instructor at Red Rock OPS, Angel Banchs, first met while learning about xR and creating educational and Covid-19 related content for the Cherokee Nation in Oklahoma. As part of that engagement, they were tasked with building an xR studio to meet those needs. Over the course of this project, and others following it, Angel and Chad also discovered the opportunities of xR. This ignited the idea to create Reveal xR, a division of Creative Filter specialising in creative storytelling through the medium of xR.

"We started working together on an educational project for the Cherokee Nation - using the xR medium to tell stories and educate and connect with their community. And once Chad saw how disguise fits into the everyday xR production, he decided to become a disguise exclusive for the xR side of things," said Angel Banchs, Red Rock OPS instructor and co-creator of Reveal xR.
What is Reveal xR?

Reveal xR provides an end-to-end creative pipeline starting with consultation and ideation to scripting and production as well as post-production. They also help build xR studios. They are a robust in-house team of artists, animators and technical collaborators that blend cutting-edge technologies with sound storytelling principals to move audiences.

Powered by two disguise vx 2s, one rx machine and disguise's streamlined Designer software solution integrating Unreal Engine, the studio is also kitted with ROE Visual LED panels, Vicon and Ncam camera tracking systems, Mocap motion capture systems and Brompton LED processors, making it one of the most robust xR studios in the country. The team acts as a production partner for extended reality primarily in corporate and education ad campaigns.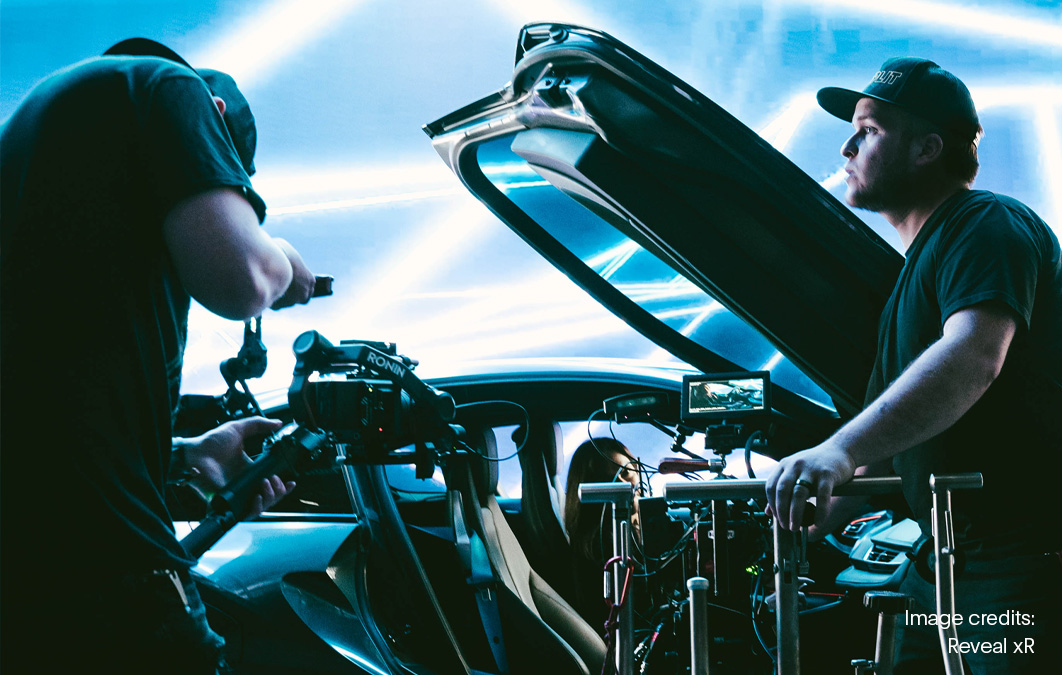 The possibilities of xR in the corporate space
"What I'm seeing is just an enormous opportunity for the kind of clients we work with, to use the technology and the capability to move their brands forward. Executives need cohesive messaging and storytelling. Extended reality removes the barriers to make their message engaging," explained Founder of Creative Filter and Reveal xR, Chad Shockley.
xR reimagines both virtual and in-person events
The effect the pandemic has had on reimagining corporate meetings and events is pushing the adoption of xR. Reveal xR wants to guide companies through that transformation. 
"At the beginning of the pandemic, Zoom became the norm but it has now turned stagnant. Having xR enables speakers to show data and take a deep look into their products in a virtual setting," said Angel. 
As the vaccines start to make live events possible again, Angel reckons that companies will have to look at creating hybrid events - those that can be enjoyed virtually and in-person. disguise and xR will be integral to achieving this.
"In a live situation, you're going to have somebody on a stage, I'll be using disguise to serve the media images that are going to be behind the LED walls. At the same time, we will have an xR system going for the people who are enjoying the event virtually," said Angel.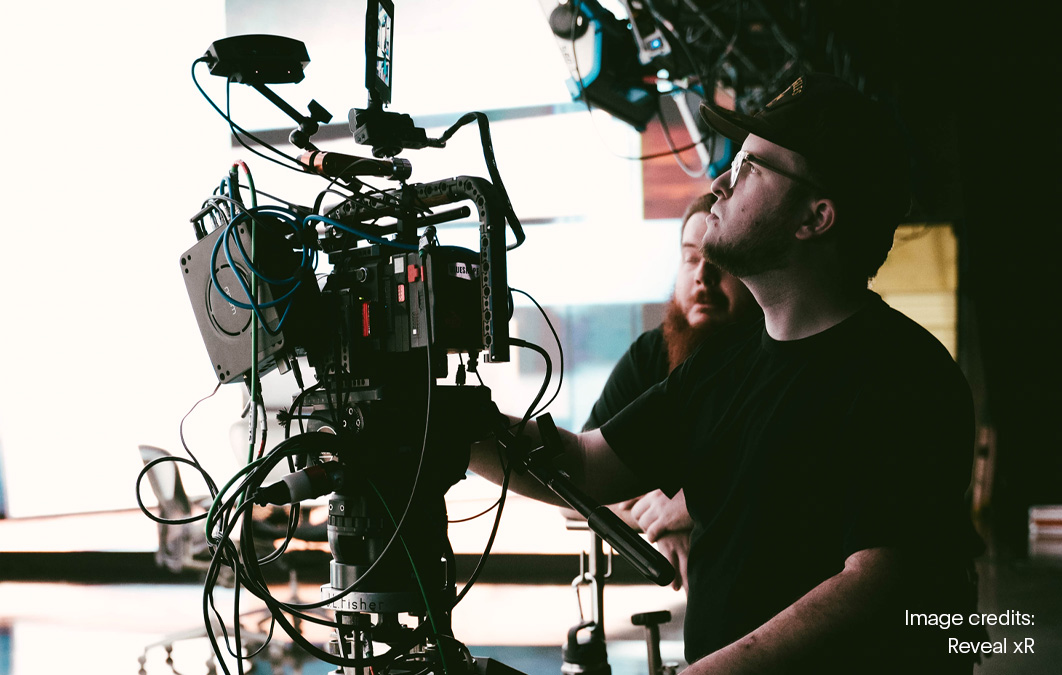 Using the disguise workflow
Reveal xR recognises disguise as ideal for creating virtual, in-person and hybrid events.
"The reason why we chose disguise is that it is so versatile. It can go from xR to live and back. With disguise, anything that is thrown at me creatively, I know I can do it. There are no limitations."
Angel Banchs, Red Rock OPS instructor and co-creator of Reveal xR
Although Angel, who is also part of Red Rock Ops, is chiefly responsible for the technical side of the equation, he believes it is not just about the gear - you need expertise and creativity to drive xR projects forward.

"You can buy the gear but if you don't have the vision or knowledge of the workflow you can't achieve anything. You see so many xR and LED volumes but without the artists and the content you can't make any use of them," he said.

Reveal xR team

Co-Founder / Executive Producer: Chad Shockley
Co-Founder / Executive Creative Director: Nathan Dies
Animation Director & Studio Lead: Eric Lee
Technical Director: Angel Banchs
Managing Director: Greg Vennerholm