blog 2021 6 min read
Spotlight on Studio Lab
Studio Lab provides a state-of-the-art virtual production facility powered by the disguise xR workflow for anyone needing a creative, collaborative space to turn their artistic vision into reality.
Partnering with sister company Events United, they have helped bring a number of productions to life, including, most notably, the livestream of Drop Kick Murphys' annual free concert on St. Patrick's Day in 2020. Streamed from Studio Lab in New Hampshire, the concert brought in approximately 10 million viewers - making it one of the most viewed livestream concerts of all time. 
Now, Studio Lab owner Tim Messina and his team are busy exploring brand new possibilities in xR and virtual production. Using the disguise workflow in their xR studio, they have worked on some exciting new projects, including a commercial for Velcro, the Girls Inc Live auction and the CNXN Live 2021 event. 
The team at Studio Lab also participated in disguise's cluster rendering beta programme to help field test and provide feedback in the development of our new cluster rendering features, available through r18. 
In their own case study video on virtual production below, Tim spoke about how xR is a combination of various technologies that are put together within a single workflow. 
Studio Lab has also produced their iOS "world control" app that communicates between the disguise xR workflow and Unreal Engine to make their xR stage more user-friendly. Users can simply pick their virtual worlds on the app and the Studio Lab xR studio renders it in real-time. 
We caught up with Studio Lab owner Tim Messina, Director of Virtual Production Ian Messina and Technical Director Jon Martell, for a quick chat about disguise and how it is changing the film, TV and live events industries:
How have you found launching your virtual production studio? Has there been great demand? 
Tim: The cost of entry into virtual production is very, very high. So between disguise products, LED walls, having a big enough facility to put in additional lighting fixtures and audio like a regular studio, you're talking about a substantial investment to just get it off the ground. So you need to know if the demand is there.
Unusually, what seems to be happening is that the demand is there already. And now you have all these larger name companies competing to use xR, and no one is really telling them that they need to do this. I've never really experienced anything like this.
Jon: The best way to put it is, you're flying the plane as you're building it. You're doing some cool stuff. You're also thinking you're gonna crash into a mountain here and there, but that's fine.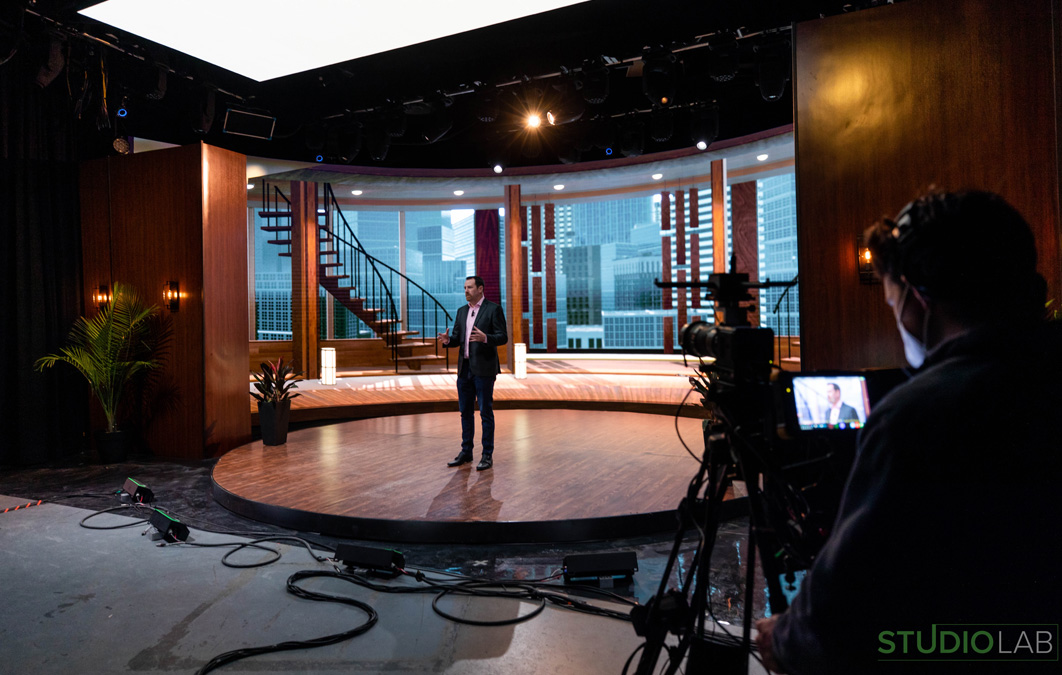 How does disguise help you with your current virtual production setup?
Ian: Well, people always ask, can I just use nDisplay for, let's say, cluster rendering, for example. In theory, they can. disguise is using the same technology. disguise, however, is going to write these nDisplay files for you, it is also going to configure your machines to sync the information across it. With disguise, you're basically going to feel more comfortable making changes on the fly. Without disguise, there are five or six different points, where, if you do not remember to change or update things, it can go completely wrong.
Tim: You guys also have the best team we have ever worked with in our entire career. You really, really care about the success of your clients more than anyone that I've ever met. 
How will virtual production change the traditional film production industry?
Ian: In virtual production, you're taking all your post-production work and slamming it into pre-production. Nobody is ready for that. Everybody is still waiting for the shoot to happen before they do any work. In virtual production, we need to start two, three weeks before. 
Tim: I think, right now, there are so many people in the film industry that are so nervous about losing their job over this. And what we're finding is the exact opposite: we actually need more people. The set designer and set dressers are still there, but in two capacities. One is to do the physical set, but also to help design the virtual set. The jobs are shifting: a location scout doesn't necessarily need to go to a physical location, but they need to help determine where the virtual scene is and how it is shot. Or they still need to go to the physical location, and we have to go there and capture that and bring it into the studio. The demand for all these roles is going through the roof right now and we don't have enough people. If the existing people in this industry can shift their mindset a little bit and include virtual production in their skillset, they have an extremely bright future.
Jon: Unlike what people think, there is no perfect virtual world out there that is ready for film. It all has to be created. For the past 10 years, people have been using Unreal Engine to develop video games. So we need people who are in love with that creation process, but also can switch it over to film.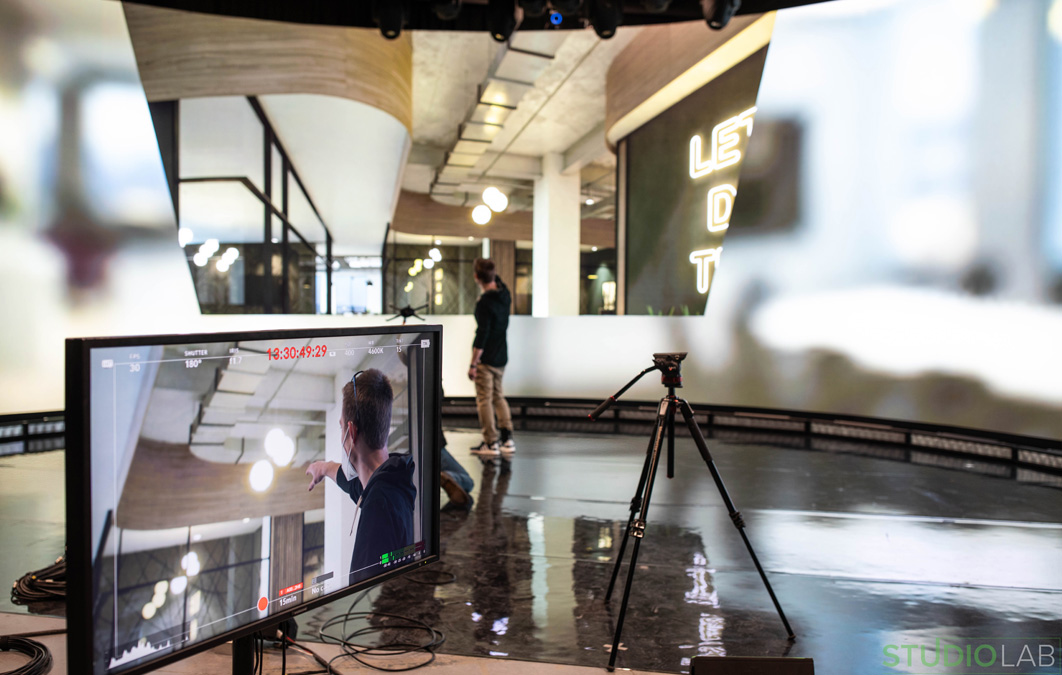 What's in store for the future for Studio Lab and Events United?
Tim: The goal is to now take the xR workflow to a live environment. This is very difficult, because virtual production, up to this point, has been perspective-based from one point of view. But if we're going to put this in front of 10,000 people, how can all 10,000 people have an experience together? Do we just have one camera or a camera system that sees it? Do people viewing from home get this experience that's unique while everyone on site has a regular, typical live experience? The one thing I know is that I don't see virtual production going away.
Ian: I think there's something to be said about how much this has opened up for collaboration between films, events, and video games. So in my mind, and where I hope to see this go in the future, is to see a movie and then go to that event with the same assets or locations that were in that movie. I think we're going to be able to experience stories in ways we've never been able to before with technology that doesn't yet exist.