blog 2022 5 min read
Unreal Engine 5 and disguise drive Virtual Production in Southeast Asia
Held in partnership with disguise, Epic Games' inaugural Virtual Production Summit uncovered the possibilities for interactive storytelling and virtual production in Southeast Asia. Together with Epic's Technical Account Manager, Dean Reinhard and representatives from some of Southeast Asia's best virtual production companies, we discussed how Unreal Engine 5, together with disguise, will impact the local industry. Here are five key takeaways:
1. Creating new worlds will be easier than ever
Unreal Engine 5's latest capabilities will breathe new life into the process of creating photorealistic worlds, whether they be for open world video games or virtual productions. The new Nanite system uses tech that Reinhard describes as being 'next to impossible a couple of years ago' but, used in conjunction with groundbreaking photogrammetry and lidar scanning technology, allows users to place perfect copies of real-world objects into virtual environments.
The development of this technology opens up virtual set design to a wider range of productions, removing any barriers when it comes to building your own digital assets. Epic's Quixel Megascans offers up a library of over 17,000 objects that are free to access through Unreal Engine. And these developments also support character design, with Epic's MetaHuman Creator enabling users to design believable humans for use in a virtual world.
Learn more about disguise's integration with UE5
2. Building the metaverse
Offering so much in the way of ground-breaking world-building tools and playing such an important role in making virtual production more widely accessible, it was inevitable that Epic Games would play a major role in the building of the metaverse. As well as enabling users to easily build dazzling virtual sets so that users of the early metaverse can find stunning experiences, Epic Games are exploring the boundaries of digital technology.
One major development that they have been pioneering is the ability to access the metaverse readily and without expensive applications and equipment that might be beyond the reach of the average internet user. The company has made it possible for users to play their wildly successful online video game Fortnite in-browser, without having to download anything to their own devices. They've also offered up their online services tool for free to developers. Developed to support Fortnite's massive user base, others can now build their own corner of the metaverse.
disguise is forging ahead in their mission to build a gateway to the metaverse. With the recent launch of its Metaverse Solutions division that will be driven by R&D from various in-house innovation Labs placed around the world, we are driving the next generation of extraordinary live, virtual production and audiovisual location-based experiences for the metaverse. We will be combining our workflows and expertise with Epic Games' suite of applications, such as architectural visualisation tool Twinmotion, web 3D viewer Sketchfab and 3D photogrammetry software Capturing Reality.
Learn more about our metaverse solutions division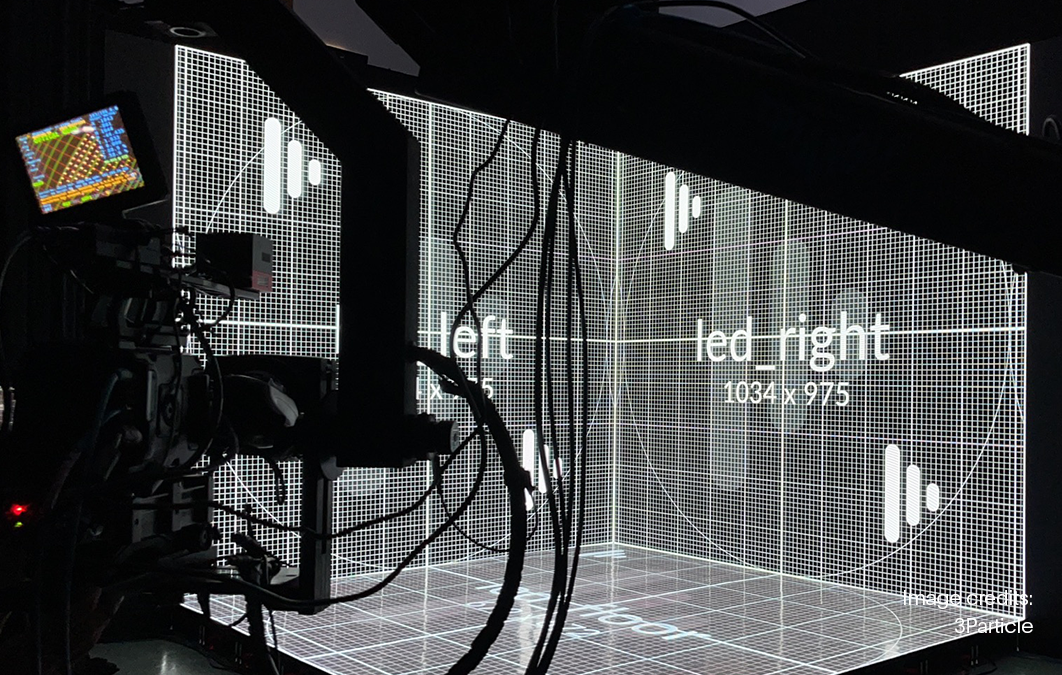 3. Powering real-time updates
Carl Loo, founder of Malaysian virtual production specialists 3Particle, highlighted the ways that this new technology is supporting the country's first few virtual studios. Loo championed Unreal Engine 5's impact on 3Particle's work.
According to Loo, the business has never found it easier to capture in-camera effects and final shots using an LED volume. Real-time tracking allows productions to line up different on-set components with virtual elements. Audiences were treated to an on-set glimpse from a 3Particle production in which lighting was synced to the neon imagery on the LED volume to ensure actors were lit believably.
Aux Media shared how disguise's workflow enables their teams to make the most of Unreal Engine 5. Their productions in Singapore use camera tracking to synchronise both virtual and physical cameras, in real time. Unreal Engine is then able to render the point of view for each camera, ensuring that the background shown on the LED volume lines up perfectly with whichever view the audience is currently being shown.
4. Supporting the wider community
3Particle's Carl Loo also took a moment to acknowledge the community around both Epic Games and disguise.
This has been particularly useful for the businesses who took part in the webinar, 3Particle, Aux Media, and V2 Indonesia, who are all pioneering technology that hasn't had a lot of usage in their respective countries before. Often, when faced with a specific question or challenge, they are the first businesses in Southeast Asia to have done so. The community, then, is a vital point of contact for creatives looking to bring the benefits of virtual production to the region. Whether it is as a place to share expertise, or seek new ideas, these companies are often working together to create a better, and more exciting, way of producing content.
5. Developing the next generation of talent
For Rudi Hidayat of V2 Indonesia, the opportunities afforded by technological development mean the biggest challenge is no longer what a company can look to create, but who will create it. Whilst Unreal Engine's catalogues of digital objects and character creation tools offer opportunities for anyone to create new worlds, realising them, and tying them to complex virtual productions still requires skilled technicians.
Aux Media's Choong Chyi Kei spoke of the initiatives the company runs in collaboration with Singaporean schools to begin training the next generation of experts in virtual content creation.
disguise Sales and Technical Manager for Southeast Asia, Nicholas Chan is thrilled by the accessibility of these tools. In addition to making our software freely available, we are about to launch our first xR boot camp in Singapore - where everyone can see the benefits of broadening our training to even more audiences.
Learn more about disguise training

Exploring the new era
With so much power fuelling people's ideas, it's up to creators now to experiment, see what they can bring to life using disguise and Unreal, and continue to push boundaries in production.