case study 2003 2 min read
Massive Attack World Tours 2003-2010
disguise played a key role in Massive Attack's tour 2003 - 2010.
The 100th Window Tour (2003) explored digital representations of information, using real-time news to create a 'picture of now'. The 2004 festival tour showed a more focused, distilled version of the 2003 visuals, silhouetting the band and using lighting technology to display more abstract video content, which was a fairly new technique.
For the third Massive Attack tour in 2006, a more organic, audio-responsive show was created. This was presented on a hemispherical screen made of ultra-bright beamer LEDs. UVA created a new stage set with a wide, sculptural LED screen as the centrepiece for the fourth tour in 2008. These visuals were the group's most explicitly political yet. As with all previous tours, perfect synchronisation between the music and the visuals was made possible by the disguise software.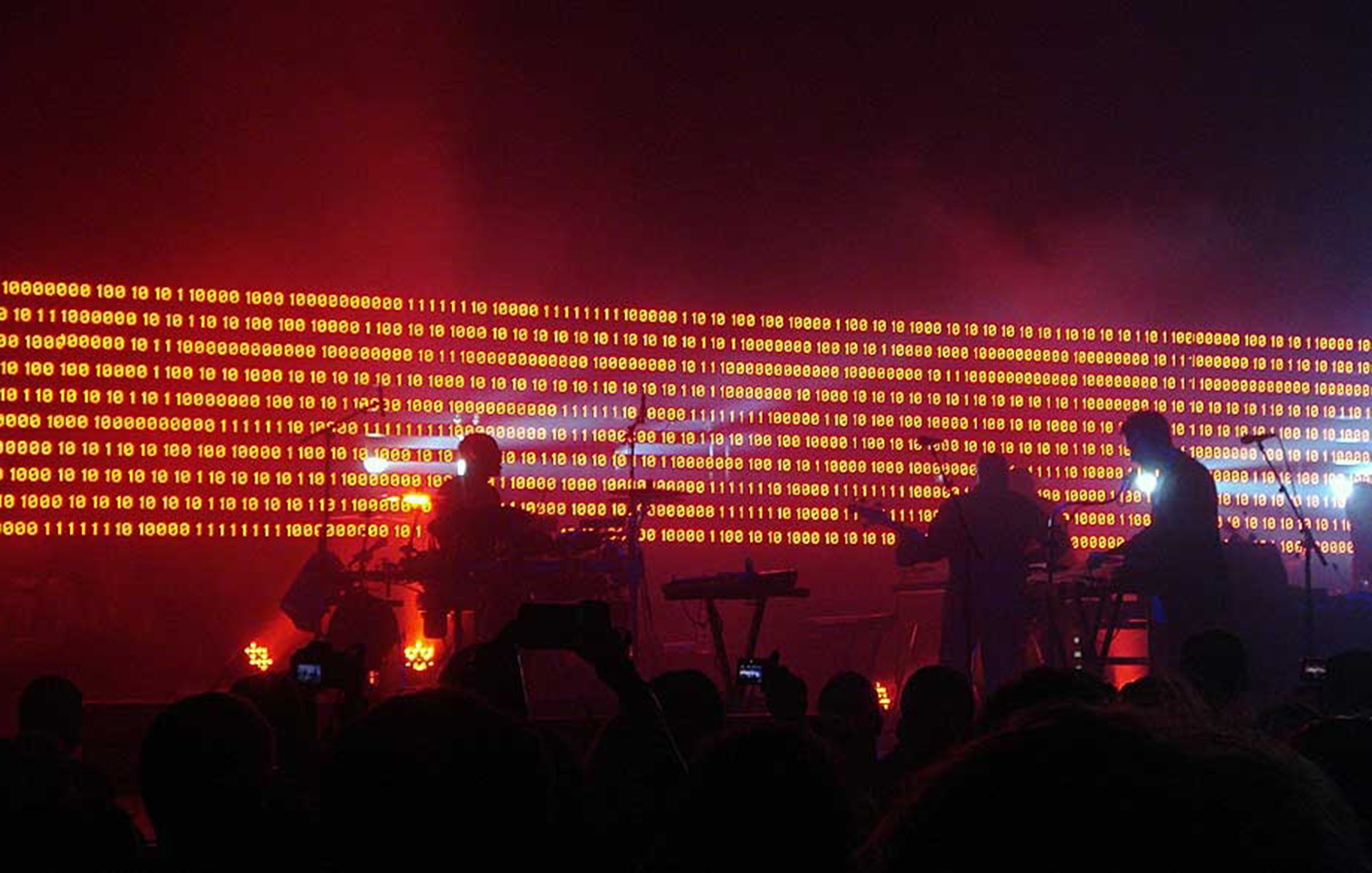 The disguise solution was used to seamlessly integrate content across all fixture types; enabling video to be played across lights and lighting, while also allowing video to be seamlessly synchronised. disguise worked in tandem with a WholeHog lighting desk to share control across the atmospheric show.
A custom software version of disguise allowed for live streaming of text feeds from the internet, capture of local news and gossip from the text files made on the fly and a number of text modules allowing for data to be displayed on the screens.
Credits
Show Designer
disguise server provider
disguise operator

Icarus Wilson-Wright