case study 2019 1 min read
Voices for the Future
disguise pro range powers 'Voices for the Future' in New York.
In September 2019, ahead of the UN's Climate Action Summit and global climate protests, the United Nations headquarters in New York was lit up with large-scale projections. The projections were based on an iteration of Joseph Michaels 'The Antarctica Project', featuring images of a massive iceberg slowly crashing down the sides of the 500-foot tall building. The powerful visuals were overlaid by voices of six young climate change advocates commenting on the nature of the climate crisis.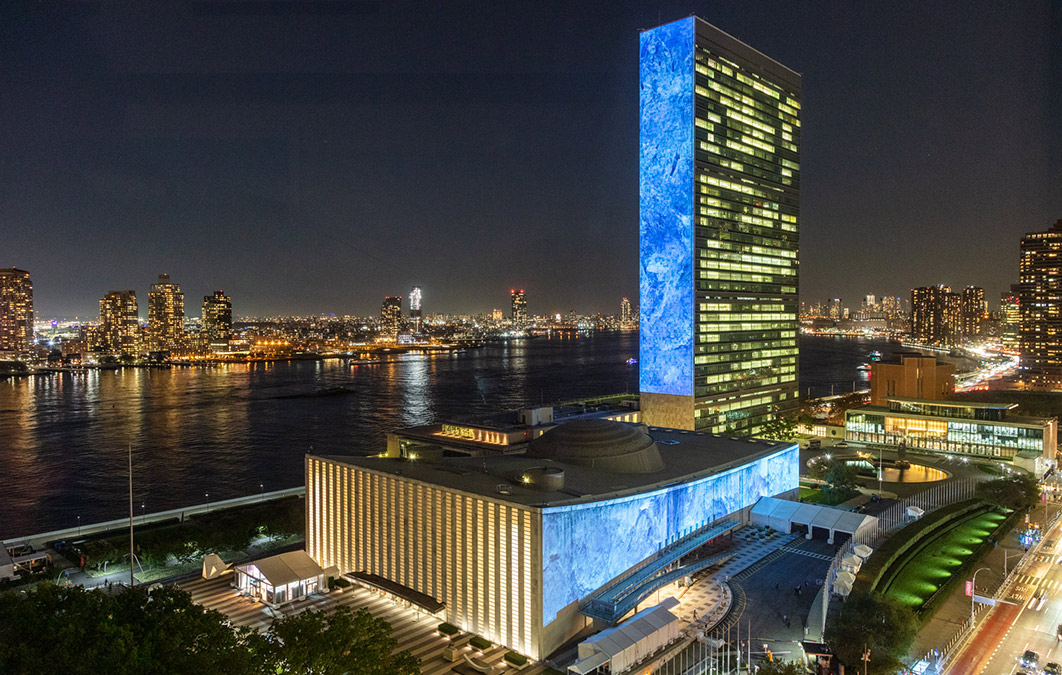 disguise Rental partner Big Picture Australia & New Zealand, with the help of Creative Technology North America, installed 21 Barco laser projectors over 5 towers to illuminate their canvas. To drive the power needed for projections of this scale, content was driven through two sets of disguise 4x4pro servers. 
With the sides of the building acting as a canvas for the installation, audiences were able to experience the beauty, size and sound of the iceberg melting, turning the UN into a glowing beacon that highlighted the importance of the global climate crisis. 
Credits
Artist

Joseph Michael
Soundscape

Rhian Sheehan and Brian Eno
Project manager

Paul Carppe
Site & Pre-Production

 Dale Rehbein, Big Picture
disguise Programmers, Projectionists & Content Management

Delainy Kennedy, Sam Folkard and Olivier Jean
Projection hardware
Audio System

Bentley Meeker