news 2021 3 min read
disguise welcomes Promosa as first Canadian xR stage partner
Vancouver-based Promosa is the latest production company to join the disguise partner network.
With some 20 years in film, television and event production, Promosa has become our first official partner in Canada to deliver full end-to-end xR (extended reality) stage production by investing in vx 4 and rx machines and undergoing specialist disguise xR training.
With offices across Western Canada and in Washington state, Promosa is a world-class, full-service production management company specialising in large-format LED video screens – the largest inventory in Western Canada and the Pacific Northwest. They have been used in countless productions, including TV series 'DC Legends of Tomorrow', 'A Million Little Things', 'The Twilight Zone' and the upcoming Disney+ series 'Turner & Hooch'. In partnership with Animatrik Film Design, their Vancouver headquarters features the largest independent motion capture sound stage in North America and the first disguise-supported xR stage in Canada.
"At Promosa, we strive to be more than just a production company – we are a company that seeks new ways to be better every day," says CEO, Baxter Wilson. "We continue to invest in the latest hardware, software and systems that provide clients with access to world-class innovative solutions. xR and the partnership with disguise was the piece we were missing.
"disguise is the only reliable end-to-end virtual production solution on the market that can complement our expertise with film, TV and live events. Introducing disguise to our workflow has brought everything together, and, with the xR pipeline, the possibilities are endless."
According to Baxter, xR will become the backbone of Promosa's operations over the next few years. It will allow them to service multiple studios in various regions throughout North America as integrated xR environments become an integral part of most events and productions in the company's portfolio.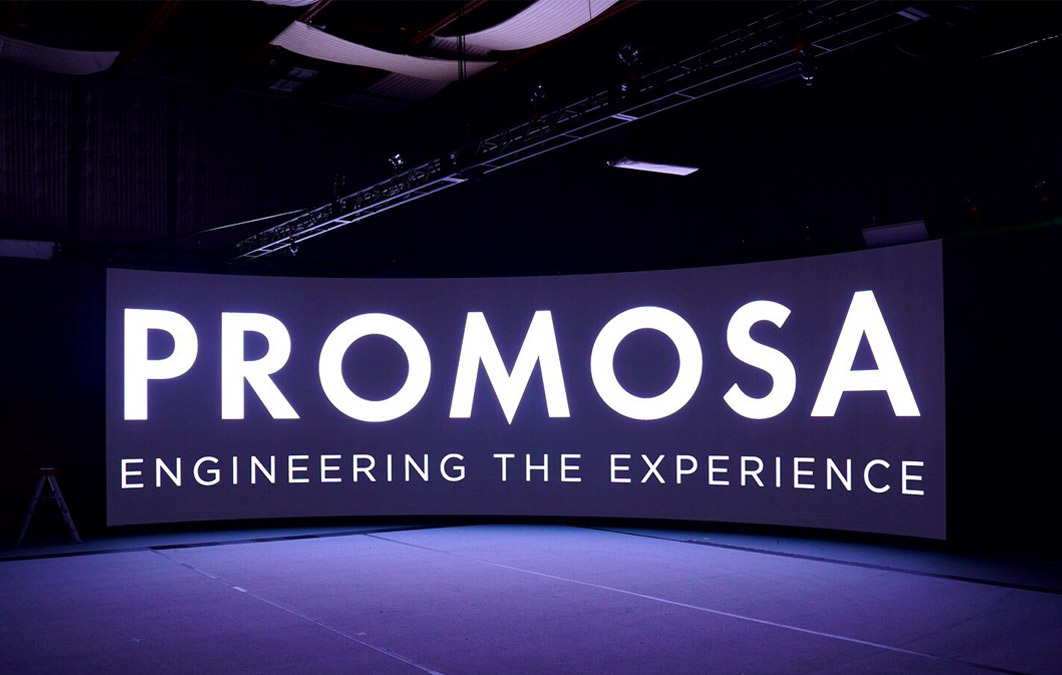 Expanding disguise's reach in North America
Having taken delivery of its new vx 4 and rx servers, Promosa will soon be inviting industry professionals to its virtual studio where the team will showcase live, interactive examples of our platform's production capabilities. 
For film and TV clients, Baxter expects xR to transform basic PMP LED screen usage into full xR film production, including the use of virtual sets and flexible environments. This transformation will allow content creators to significantly get products to market faster and reduce the complexity of many on-location shoots and physical set builds.
xR will also allow existing live event clients to take projects to the next level by consolidating all visual effects into one platform and significantly improving pre-production capabilities. Promosa anticipates new clients with complex media environment needs coming through the door to utilise their new xR technology.
Our partner network consists of over 200 organisations specialising in the disguise workflow and hardware, enabling end-customers to source the best equipment and technical and creative talent to help bring both live and virtual experiences to life. 
"We're incredibly excited to be building our xR and virtual production stage footprint in yet another power location for film and TV production," says disguise Chief Commercial Officer, Tom Rockhill. "Our partnership with Promosa will introduce disguise xR and virtual production to a thriving industry, and we can't wait to see the amazing projects that will come out of it."
Explore our partner network and find a specialist near you