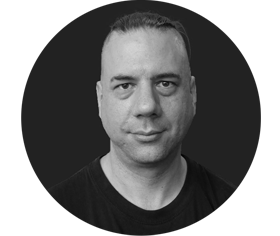 Certified Trainer
Fred Lang
disguise Fundamentals Trainer
English
German
Fred Lang has over 20-years experience working as a professional video and audio engineer.
At LANG BARANDAY he is now Head of Training Switzerland and Product Specialist for image processing, media server and AV over IP.
Fred is very well known in the AV industry for his skills in the lighting consoles environment, addressing complex situations with media servers, audio and interactive systems.