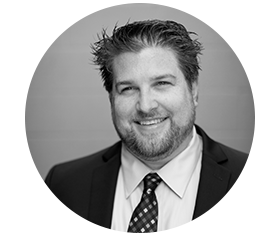 Certified Trainer
Matthew Cotter
disguise Fundamentals Trainer
disguise Advanced Trainer
English
Matthew Cotter is an Emmy Award Winning Lighting Director, Screens Technical Producer, Media Server Programmer, and Entertainment Technologist with over 20 years' experience in the broadcast, theater and theme park industries. 
As a partner in E-Ticket Studios, Inc Matt specializes in bridging the gap between the needs of artists & creative directors and the technological advances of tomorrow.  Having helped pioneer the use of media server technologies in the theme park environment, E-Ticket Studios now focuses on providing tailored disguise driven playback solutions & technical management & coordination for large scale events.
Working with disguise as a product specialist Matt enjoys training new disguise users, working with the development teams on testing and development of new innovative features and introducing new users to the disguise family.