OnDemand
Welcome to the new disguise OnDemand webinars. We'll be running free online training on Tuesdays and Thursdays, as well as inviting our community to take part in webinars, talk on specialist topics and share project case studies.
Did you know?
You can HTC VIVE trackers can be used to emulate a camera or object tracking system so you can develop cutting-edge AR projects during lockdown in your living room.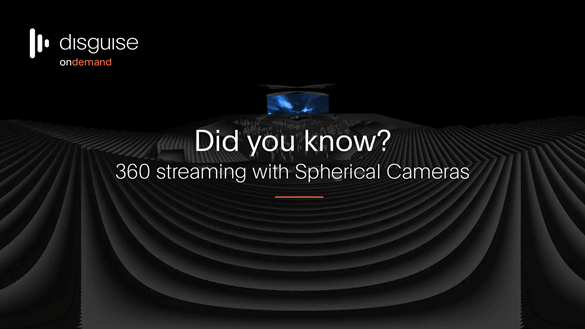 Did you know?
You can now export 360-degree video content created within disguise. Watch the video to find out how.