Webinars & Online Training
OnDemand
With disguise OnDemand, customers can access webinars on specialist workflows, project case studies as well as online training delivered by our expert team or members from the disguise community.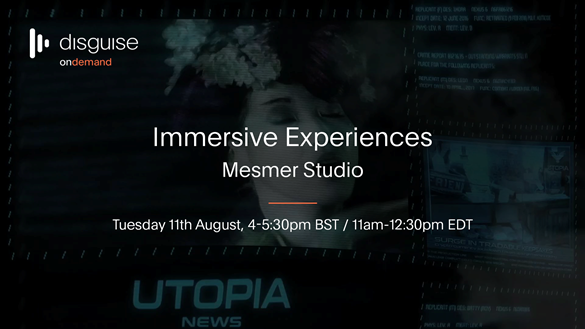 Immersive Experiences
Tuesday 11th August, 4-5:30pm BST / 11am-12:30pm EDT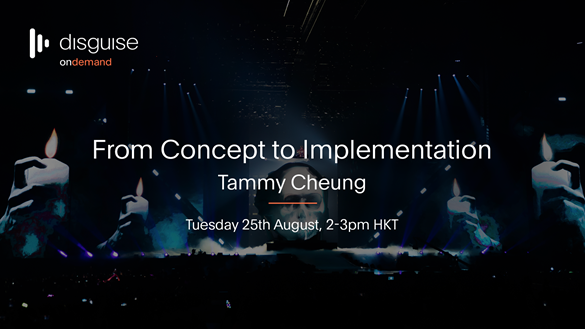 From Conception to Implementation
Tuesday 25th August 2020, 2-3pm HKT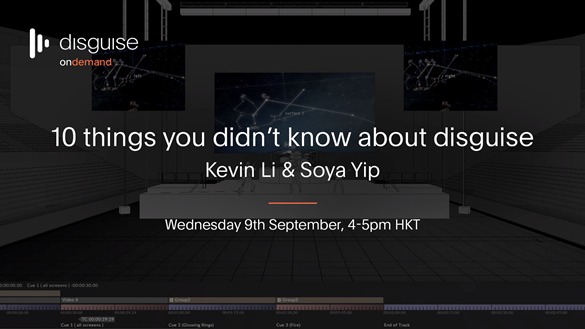 10 things you didn't know about disguise (APAC)
Wednesday 9th September, 4-5pm HKT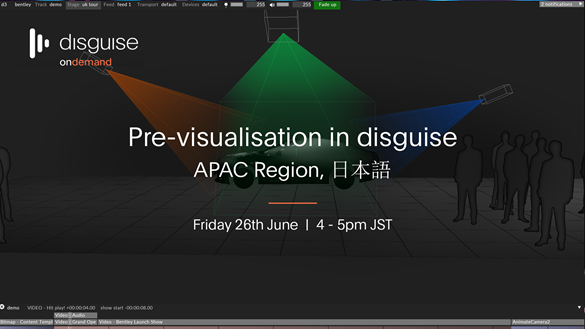 Pre-visualisation in disguise(日本語)
Friday 26th June, 4-5pm JST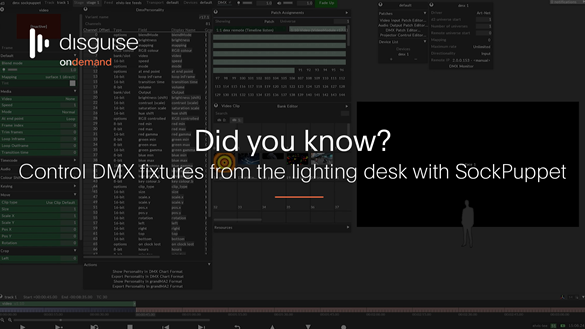 Did you know?
You can control DMX fixtures from the lighting desk of your choice with SockPuppet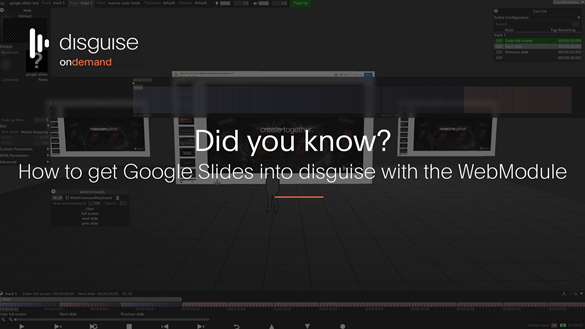 Did you know?
You can get Google Slides into disguise with the WebModule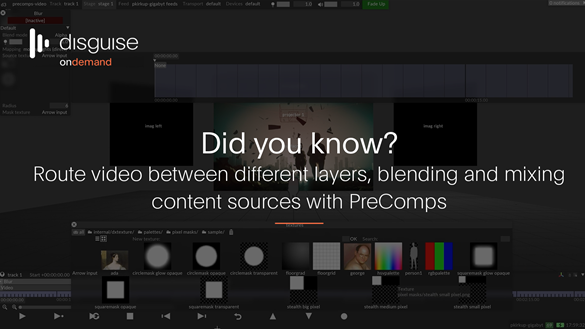 Did you know?
You can route video between different layers, blending and mixing content sources with PreComps
Did you know?
You can HTC VIVE trackers can be used to emulate a camera or object tracking system so you can develop cutting-edge AR projects during lockdown in your living room.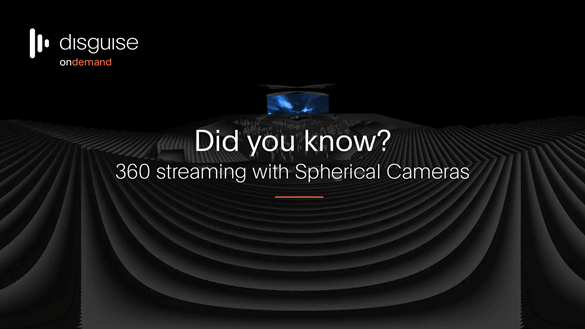 Did you know?
You can now export 360-degree video content created within disguise. Watch the video to find out how.