2x2plus
The 2x2plus is a versatile 2U server that brings the flexibility of our platform to smaller shows and fixed installations.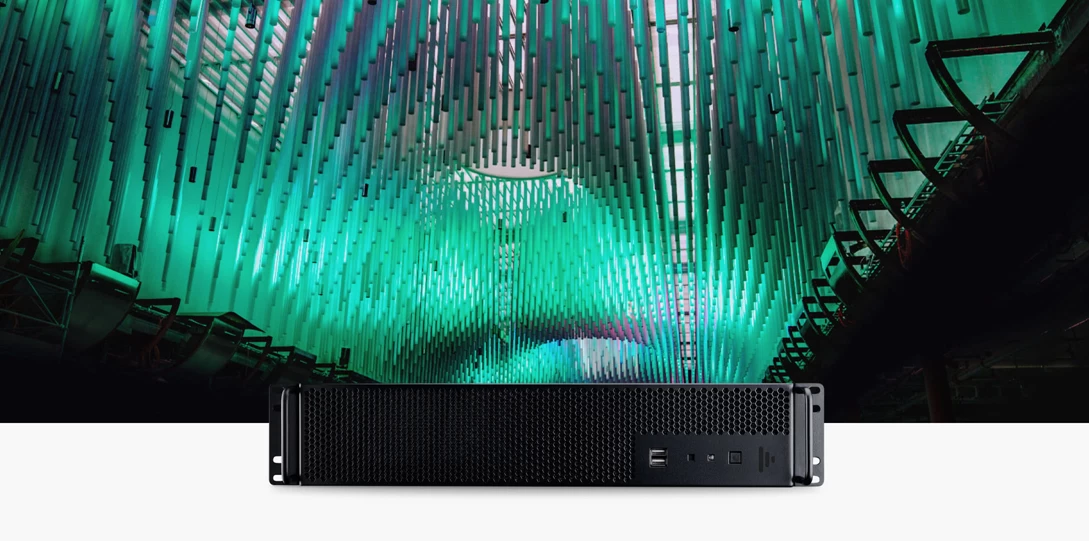 All-in-one productivity
The 2x2plus can be used as a stand-alone solution, to design, sequence and play back your shows, or as a master in a larger network with pro range machines.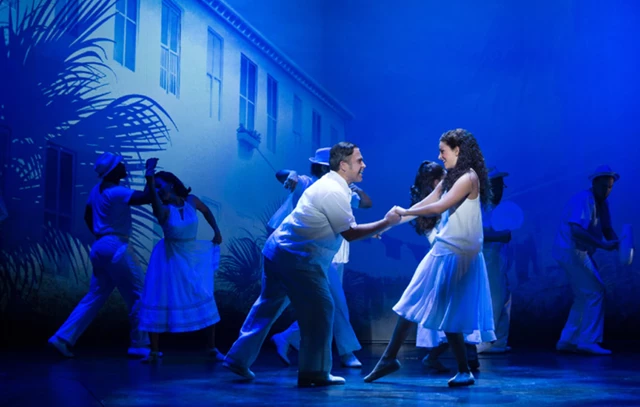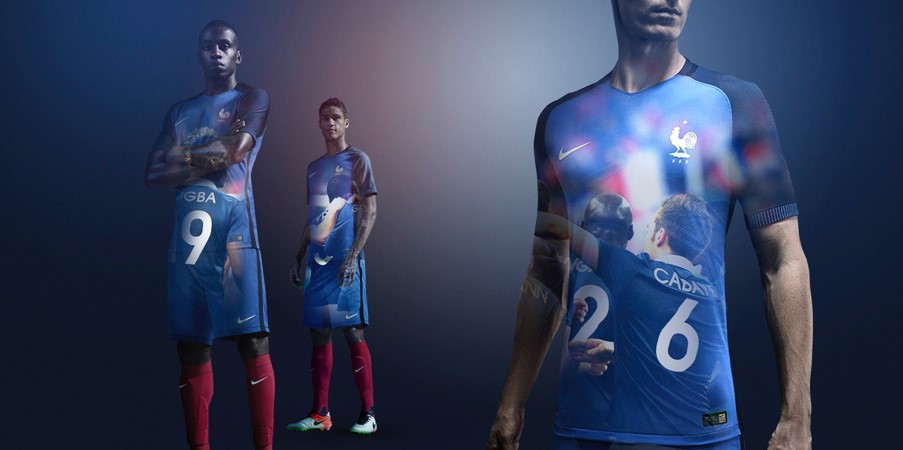 Projection Mapping 2x2plus
Euro 2016 French Network TF1 Promo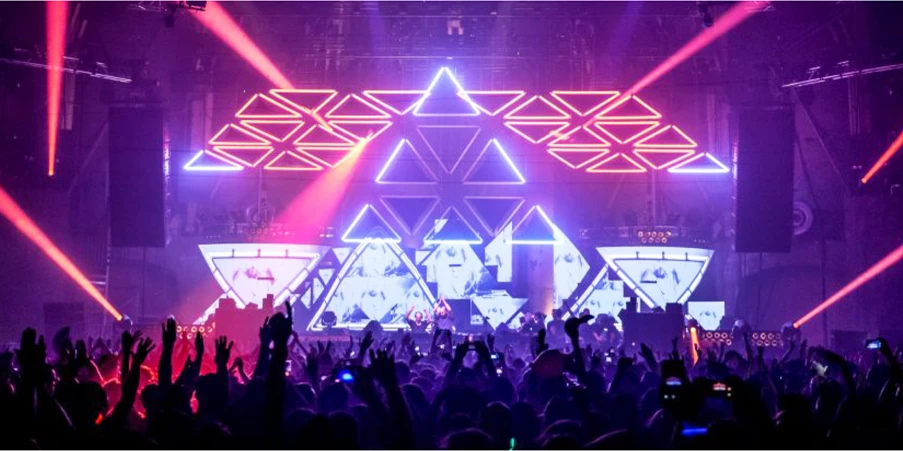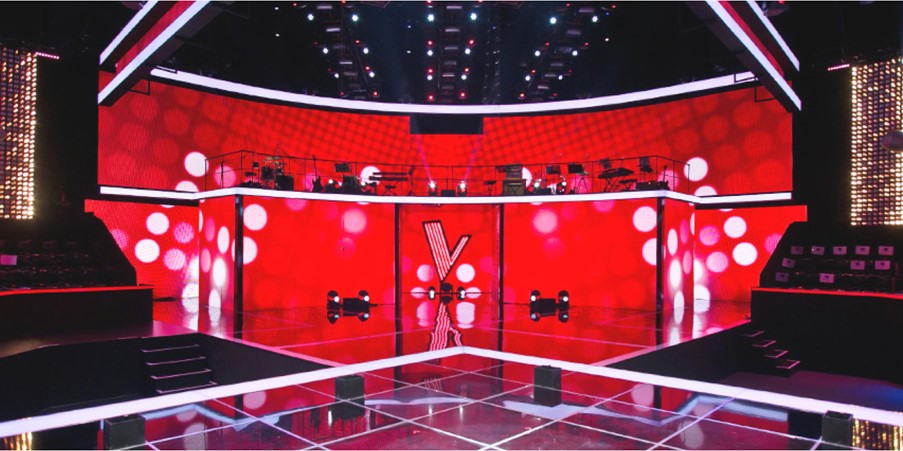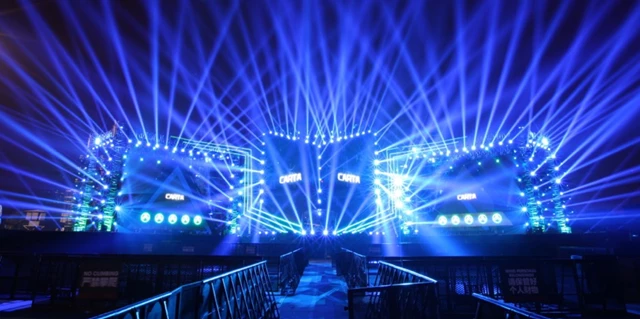 input for video capture

pro audio
Power meets flexibility
The 2x2plus is seriously powerful for its size – up to 8 layers of HD video play back. On top of all that, it can simultaneously run up to 256 universes of Art-Net or KiNet, receive motion control information and map content in real-time.
Designed for you
The 2x2plus is perfect for small venues, but if you want to give it an extra boost, that's no problem. We can simply customise the base unit to include 3G-SDI or DVI capture as well as pro audio.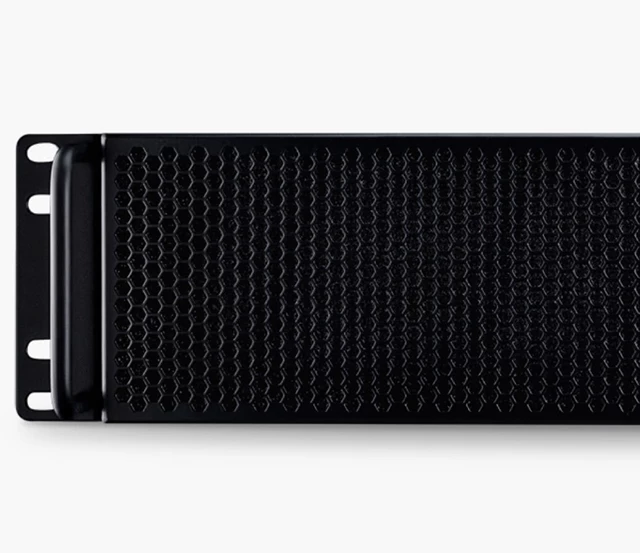 Pixels with power
Push Every Pixel™ is our benchmark for the playback power. The 2x2plus has enough power to fill every physical pixel of its outputs with at least two simultaneous layers of content. With that level of power and attention to detail you can create a show that'll catch attention.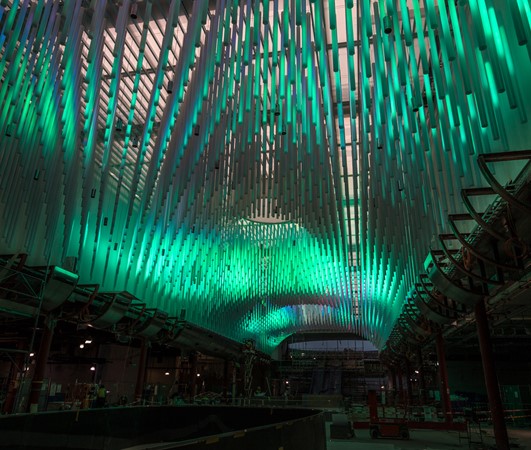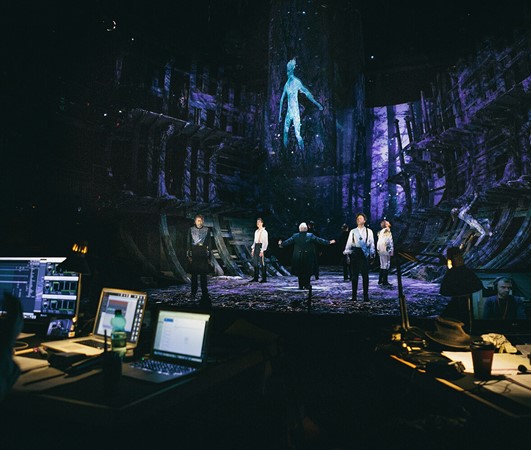 DEX Shopping Mall
disguise is still the only media server that lets the content creator work independently of the technical limitations of LED processors.

David Bajt / (now Bild Studios)
Discover more
The Tempest
One of the main uses of video was for Ariel... driven by live motion capture technology and relayed to the stage through disguise. Image Credit: Intel Corporation

Finn Ross - Video Designer / FRAY Studio
Discover more
The 2×2plus comes pre-installed with the same award winning software featured across the disguise product line. It has two 2560×1600 outputs, with an extra output reserved for the GUI.
Play back up to 8 layers of HD video
Play back up to 8 layers of HD video (DXV or HAP codecs), or up to 2 layers of uncompressed HD video (QT Animation codec). Simultaneously run up to 256 universes of Art-Net or KiNet, receive motion control information, and map content in real-time.
The 2×2plus base unit can be customised to include 3G-SDI or DVI capture as well as pro audio. So whatever your needs and budget, there's now a system tailor-made for you.
Technical specifications
System Connectivity - I/O
Video Output
2x DisplayPort 1.2 (max 2560 x 1600) (inc. 2x Single link DP-DVI adaptors)
1x DVI DualLink for GUI
(max 2560 x 1600)
Video Input
Choose between either of:
No capture card fitted (Base unit)
or
3x HD-SDI or 2x 3G-SDI
or
1x DVI
Hardware Specifications
Video Playback
.mov (anim, pjpg, DXV, Hap, Hap Q)
CPU
Xeon Quad Core 3.7Ghz
Memory
8GB DDR3 RAM
Storage
1x 80GB SSD (operation system)
1x 512GB SSD (media storage)
Media File Specifications
Still Image Format
.png, .jpeg, .bmp, .tiff, .tga
3D Mesh Format
.obj
Audio File Format
.mp3, .wav (44.1kHz, 16-bit, stereo)
Audio In/Out
Choose between either of:
On-board audio (Base unit)
OR
Pro-Audio (inc. break-out cable)
2x Balanced XLR in/out
1x 1/4" Headphones jack
ADAT/SPDIF I/O
MIDI: in/out
Physical Specifications
Mounting System
2U 19" rack mount
Rack Dimensions
W: 430mm (16.93")
H: 88mm (3.5")
D: 495mm (19.48")
Unit Weight
11.9kg (26.3lbs)
Unit & Rack Handles
520mm (20.5")
Environmental Tolerances
Temperature: 5-35°C (40°-95°F)
Humidity: 5%-95% (non-condensing)
Altitude: 0-8850 ft (0-2700m)
Voltage
100–240V, 50–60Hz
Power Consumption
350W @ 230V (max)
| | | |
| --- | --- | --- |
| Software Features | Operating System | Windows 8.1 Embedded Pro |
Support, Updates and Warranties
Notes
The 2x2plus does not feature Genlock. It cannot frame sync across multiple machines.
- 2x2plus cannot be a Slave in a Master/ Slave network, nor can it perform Pro-Audio or Pro capture tasks without the optionally fitted specialised cards.