concert touring - 2018
Chance the Rapper
disguise colourfully maps Hollywood Bowl for Chance the Rapper.
Three-time Grammy award winner, Chance the Rapper, followed his North American arena tour, supporting his album 'Coloring Book,' with two sold-out nights at the iconic Hollywood Bowl. The stage and its iconic curved arch was projection mapped to striking effect by Video Director Bob Zegler, using disguise 4x4pro media servers.
Vibrant video content played seamlessly across the Bowl's native architecture thanks to disguise's projection mapping. disguise Tech Sean Hooper employed the disguise QuickCal calibration system to map the Bowl, and Bob used MIDI and LTC SMPTE, as well as automation data and MA2 intervention via Art-Net for the two shows.
I love disguise because the software is built on the simple fundamentals of a visualiser and a timeline. It's a great tool for pitching and pre-production, and for show operation the hardware is stellar."
Bob Zegler who also acted as disguise Programmer and Operator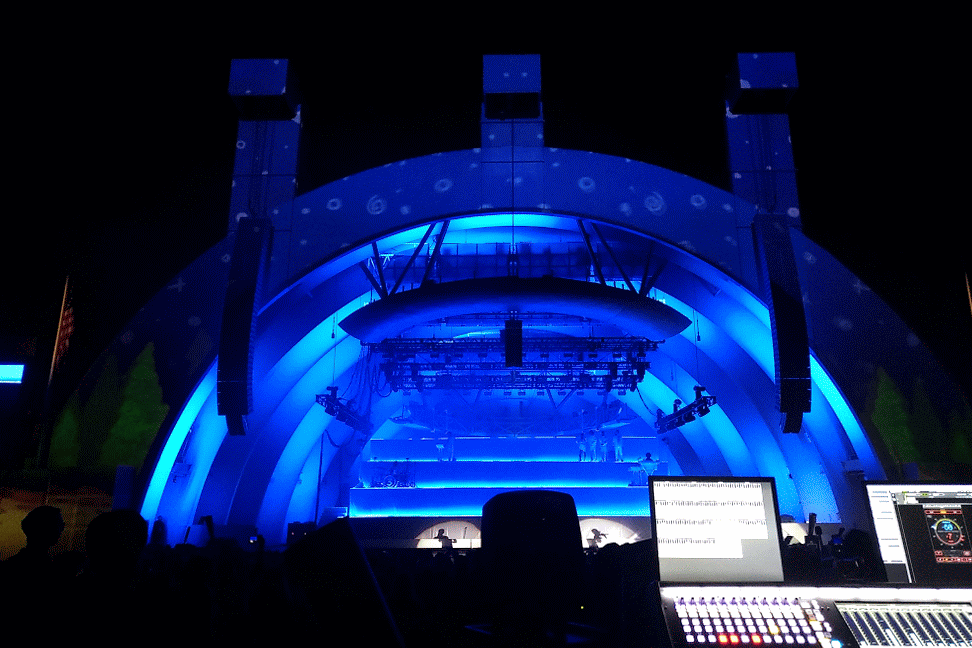 He also said of the disguise platform, "I needed a platform that could support our rapid growth and be incredibly versatile, depending on the needs of the show or tour. disguise is now my not-so-secret-weapon to take on our biggest shows."
Bob made full use of the disguise visualiser, to give the production team "an immediate sense of how impactful video could be in our set." He went on to say, "for the Hollywood Bowl, it was very satisfying to get a 3D model of the venue successfully UV mapped and programmed going into the load in. The visualiser has also been great for brainstorming ideas and pitching proposals." 
With the right expertise guiding my journey, the disguise platform was incredibly intuitive and simple to pick up in a short amount of time. It really feels like the fundamentals of the software are innately paired with how I think about and sequence video. There is a great amount of fluidity from thought to execution and implementation with the disguise solution."
Bob Zegler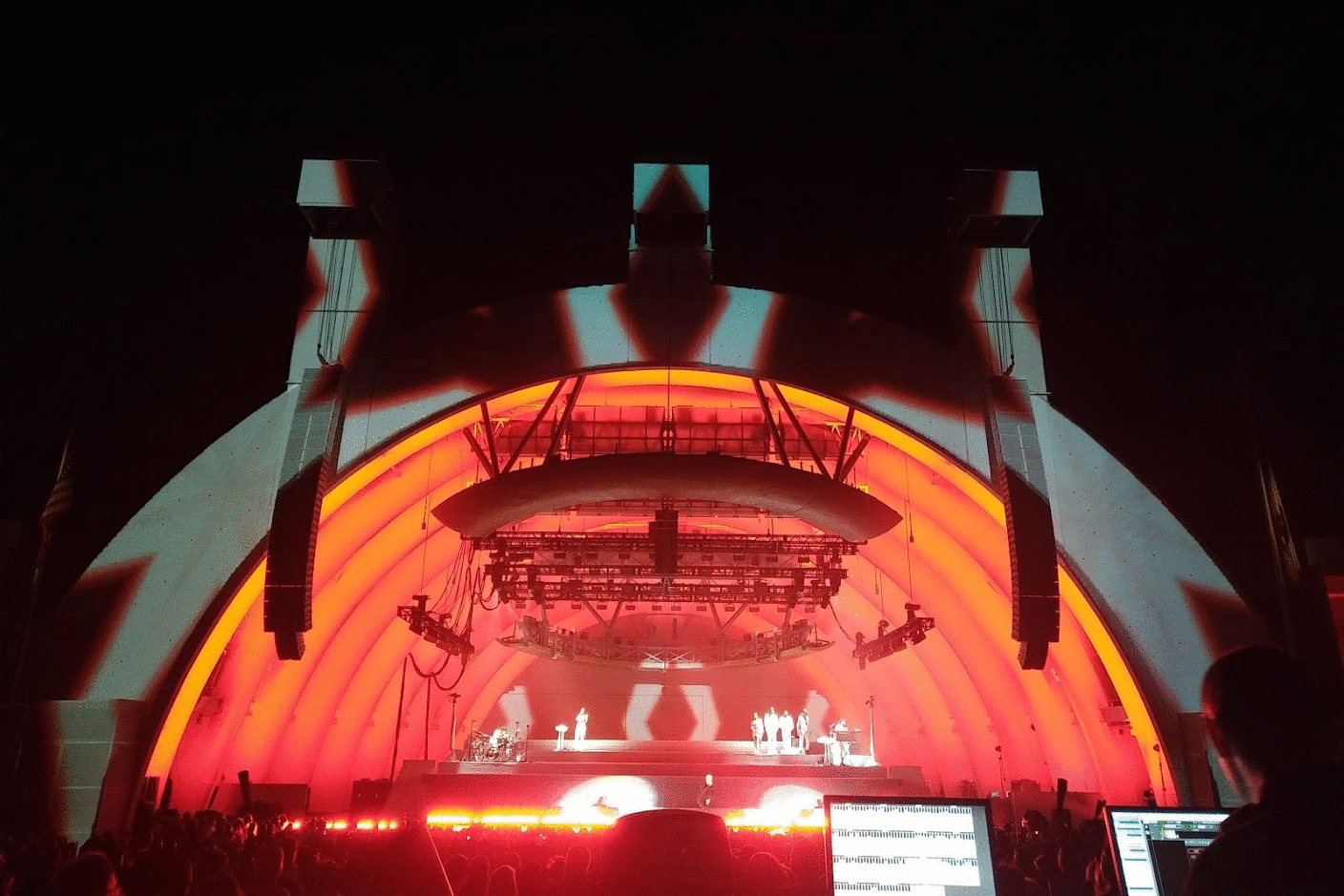 For their recent arena tour, the production team used a concaved 47x27-foot LED wall at the back set, comprised of SACO S6 panels provided by Solotech.
He reports that the 4x4pros "performed tremendously" for Chance the Rapper's tour and Hollywood Bowl dates. "disguise support has been incredible. I was initially trained by Chet Miller, and he's been my go-to-guy for issues that pop up and a key asset helping me fill in my gaps in knowledge about the software as I prepare and operate shows. Solotech has also provided several great and experienced disguise techs who have helped expand my abilities as well."
Credits
Video Director and disguise Programmer/Operator

Bob Zegler
disguise Tech

Sean Hooper
Creative Director, Production Designer and Lighting Designer

Michael Apostolos
Production Manager for Solotech

Lee Moro
Production Manager

Jeff Kicklighter