Fixed Install - 2016
Kimchi and Chips Light Barrier
Developed in 2014, Light Barrier, created by Seoul based art studio Kimchi and Chips, is an award winning art installation.
The project has now evolved into its third edition, and is a visual story which follows the journey of a digital form.
The installation was recently exhibited as part of the 'ACC_Commission Series', a large scale project, orchestrated by the Asia Culture Centre, who co-produce ambitious artworks from renowned artists both at home and internationally.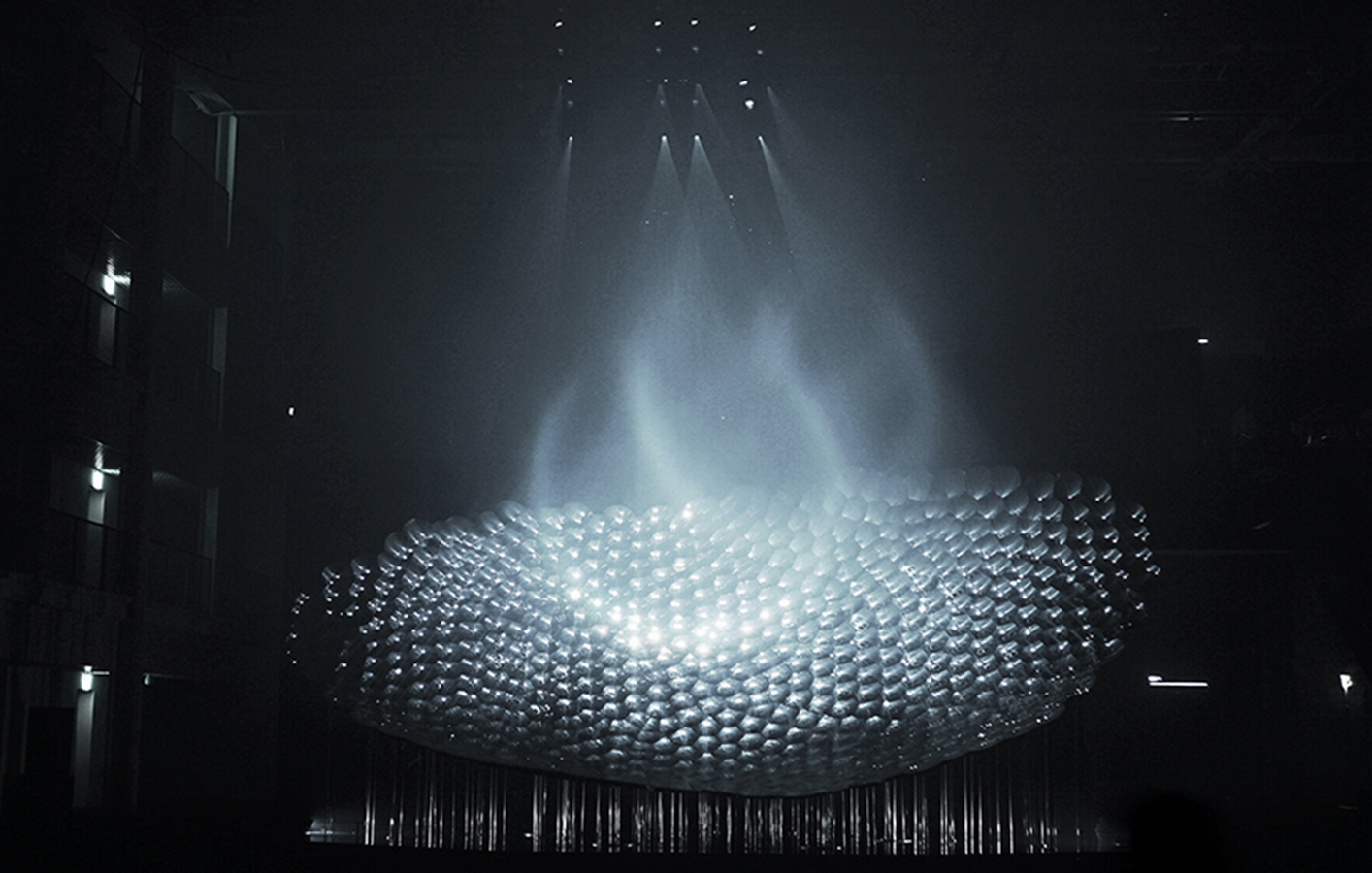 This year, Kimchi and Chips founders, Elliot Woods and Mimi Son, used a 4×4pro with Q-DVI VFC Cards to help execute their project. Elliot Woods explains how disguise offered the best playback solution for the challenges which stemmed from the intricate design of Light Barrier;
"Light Barrier somewhat redraws the boundary between material and immaterial things. By creating drawings in the air, we make ephemeral physical objects which are as temporary and dynamic as the passing of light.  The main challenges for this edition involved calibrating the light fields of many projectors, to create light field rendering techniques which plug into existing 3D workflows and to play back the content in sync across 8 projectors with 24 audio channels. Many of these challenges require our own custom software to execute because they've never been done before. Thankfully, disguise could help us with the playback part of the problem."
Woods notes that disguise allowed them to efficiently utilise their time to focus on other elements including calibration and rendering, "I've never worked with any other solution which has such fluid playback of so many pixels out of the box."
He adds that an important part of being able to productively move forward with the project, was the support offered by the disguise technicians, "this is the first time we've used disguise on one of our own projects. To get started quickly, I asked one of our technicians to learn the basics and then teach me. Beyond that, the online documentation is a great resource.
The best part, is that whenever you get stuck, there is a 24 hour support line you can ring. They get straight to the point and don't waste your time."
Credits
Content Producer

Elliot Woods and Mimi Son