live events - 2018
CES 2018 Keynote
WorldStage Partners with JHA on CES 2018 Keynote of unprecedented scale and scope.
The Opening Night Keynote at CES 2018 in Las Vegas stood out this year for its dramatic scale and technical scope. The presentation on how data is shaping our future enthralled the audience with its vision of futuristic technologies including next-generation virtual reality, the Mobileye autonomous car and mini Shooting Star drones enhanced with an array of projection and LED displays. WorldStage and John Halloran Associates (JHA) teamed on the event, which filled the Park Theater at the Monte Carlo Resort & Casino with stunning visual content.
"Since 1991 we've partnered with WorldStage on a lot of different events with varying levels of complexity," says John Halloran, JHA's Executive Technical Producer. "WorldStage is the company I go to first on these projects, and this one set the mark in terms of scope and size. It was huge and really complicated, but WorldStage broke it down into manageable pieces and everyone on their team did a great job."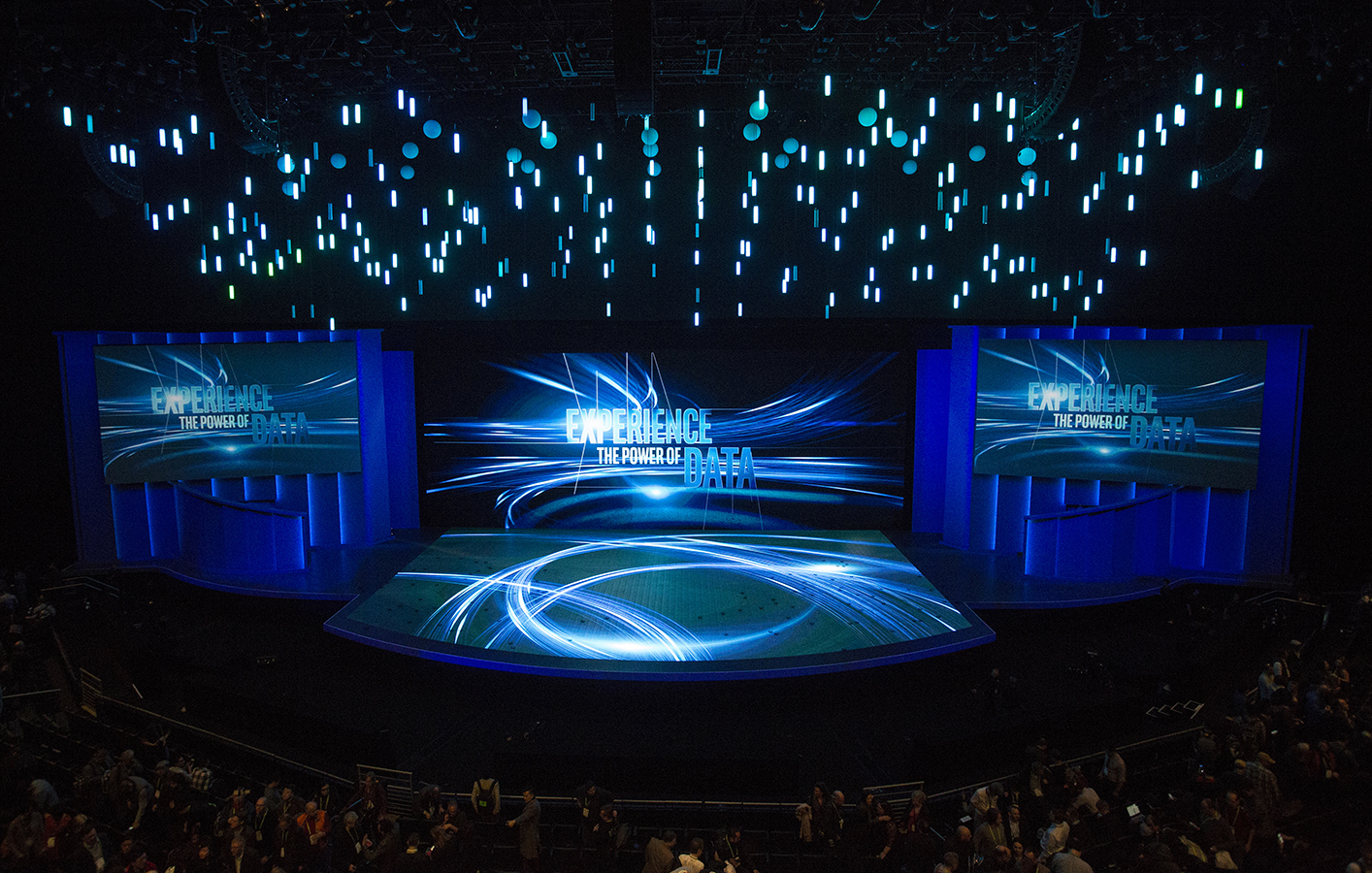 "There were some huge automated projection elements and the entire main stage was a giant, immersive LED wall connected to an LED floor," says James Sarro, General Manager at WorldStage West. "The keynote was visually impressive from top to bottom."
Equipment for the show filled 47 semi-trailers, which loaded into a two-space dock over a 72-hour period. The creative team began designing the keynote back in February 2017. After two weeks of rehearsals in mid-December at Cow Palace in California, the team loaded 47 53' semi-trailers of equipment into Park Theatre starting on January 1 with an 80% already cued show. "We ran 12 hour shifts 24 hours a day around the clock until we finished the keynote January 8, at 8pm" says Halloran. "It was a very pretty aggressive schedule."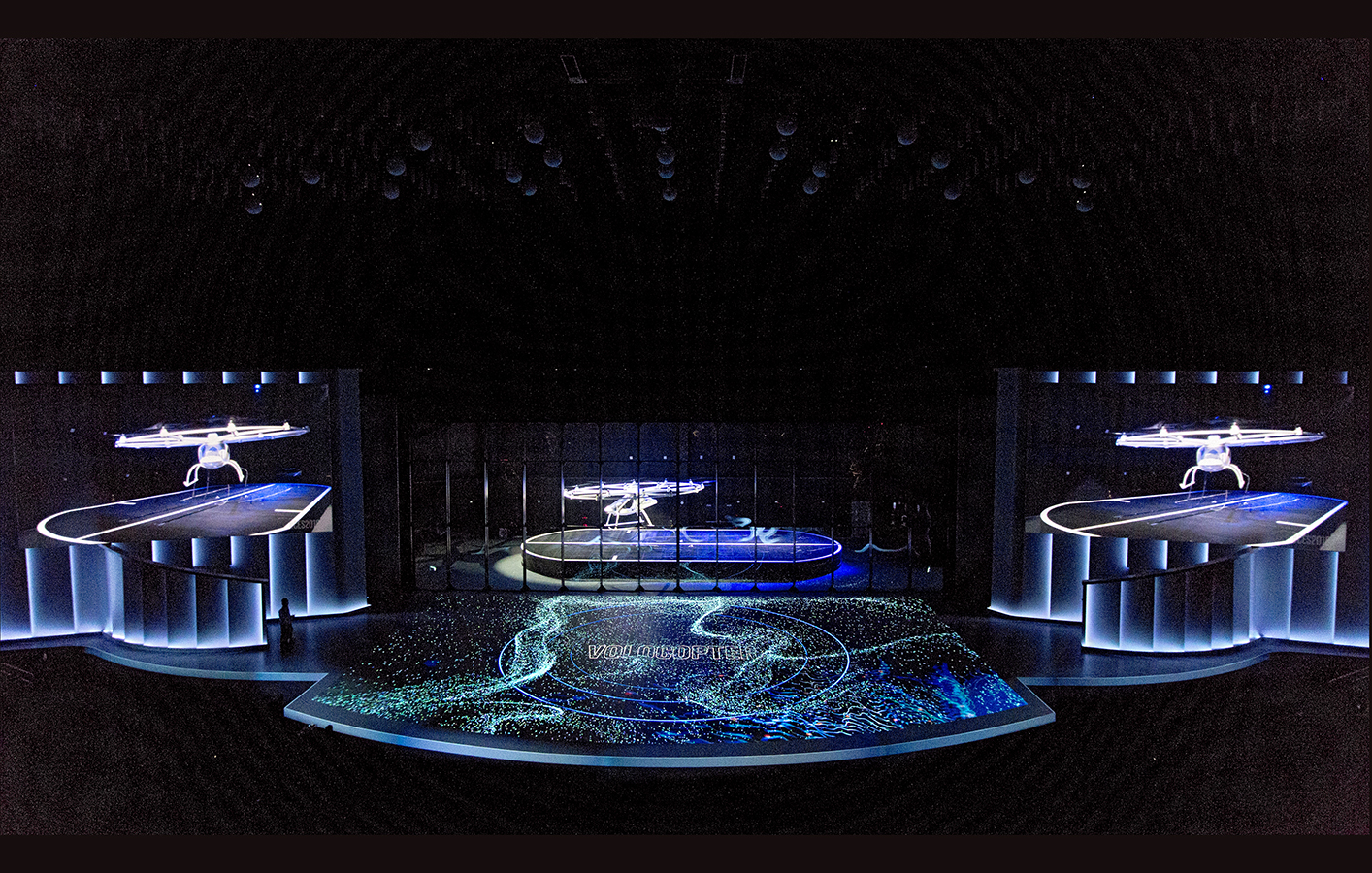 The CES keynote marked a number of technology firsts. "It featured the largest number of disguise media servers and channels in one place for a single show," says Sarro. "We really pushed the pixels that went down the pipe for the media servers. The projectors were running full 4K, and a huge number of channels were required to send the signal to the projectors positioned on the balcony rail. And the LED floor and wall were fed with higher than 4K content."
In addition to the LED displays, WorldStage provided a number of dynamic projection surfaces. A giant six-image blend VR screen with a huge 9572 x 1080 pixel count was lowered up and down to span the stage for extensive demos in the VR segment. A projection-mapped wall of 23 hexagonal columns moved up and down independently or together; they lifted to reveal the Mobileye car driving onstage. Four big TAIT Rollios unfurled like scrolls to serve as projection screens and two large IMAG screens flanked the stage left and right.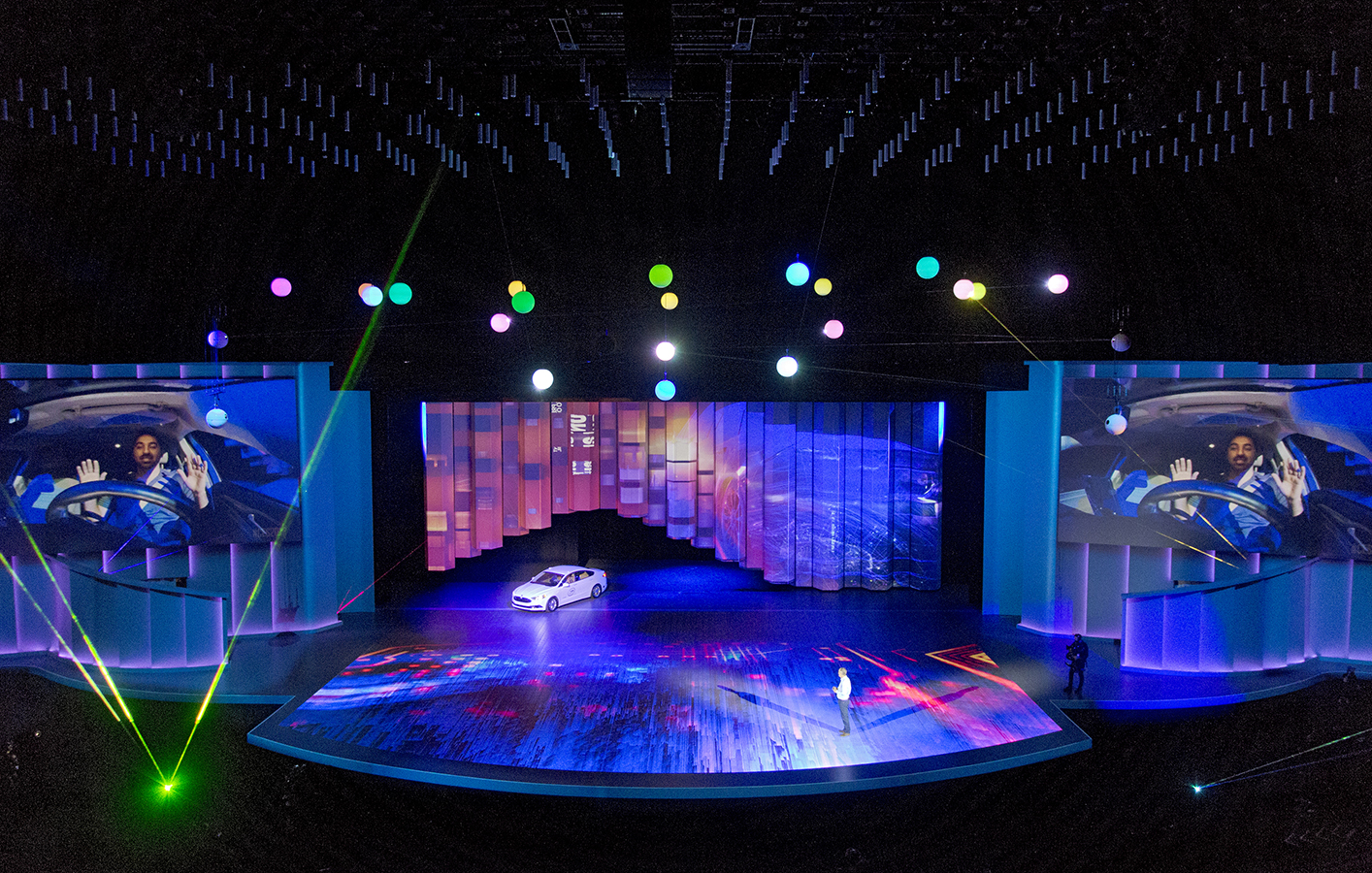 All surfaces played back from a complement of 14 disguise media servers: eight 4x4pros and six 2x4pros for 68 primary channels and 68 back up channels of HD video to cover all the surfaces and generate seven universes of DMX. "It was the largest disguise show ever in terms of pixels pushed," says TJ Donoghue, who acted as WorldStage's Integration Project Manager for the keynote. "We also were able to distribute DMX data to the lasers and to lighting to affect the nanotubes. And we sent timecode drops to audio, lighting, the lasers and automation to sync playback and looks."