Finnish Rapper Cheek Celebrates Career Finale with 'Lights Out' Concerts Driven by disguise gx 2 Media Servers.
Cheek, one of Finland's most popular artists, marked the end of his 20-year rap career with 'Lights Out,' two final concerts at the ski jumping stadium in Lahti, Finland on August 2018. The biggest Finnish concert production to date, the shows were attended by some 60,000 people and the finale was broadcast live on national television.
The shows, in an amphitheater-shaped venue, featured a 1,000-meter LED video wall on a stage built over a full-size competition swimming pool. The LED video wall was partially movable with a track and hoist system. It displayed an array of dynamic images and IMAG driven by a pair of disguise gx 2 media servers. Massive grandstands were customised for the space giving an unobstructed view to all of the concertgoers. The two shows were promoted by the Fullsteam Agency.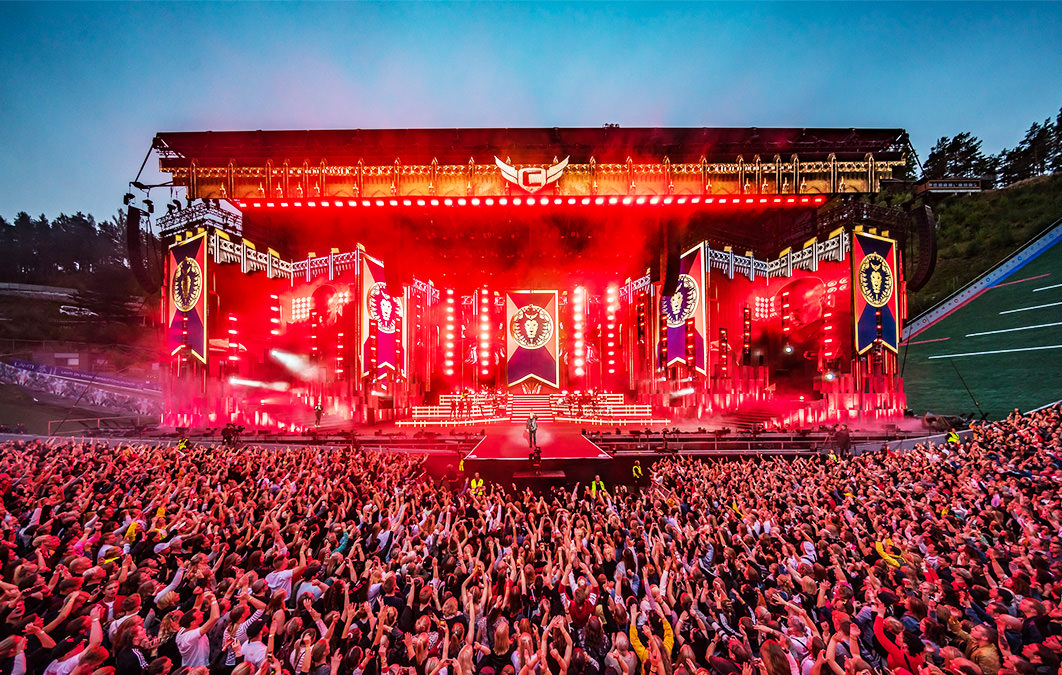 MOBB Helsinki Oy, which handled the stage, set, lighting and video design, chose disguise gx 2 media servers for their flawless Notch realtime effects integration. "The ability to work with Notch seamlessly was absolutely super," says Ari Levelä, a Motion and 3D Artist and Producer with MOBB who handled creative and content design. "Producing our own tools and effects was a huge asset with limitless possibilities."
Ari explains that, "because of disguise's parallel mapping feature we were able to design a very three-dimensional screen set up with multiple 90º corners. Parallel mapping was used with both the live IMAG feed and pre-produced content with projection angles ranging from 0 to 23º.  The venue was very wide and steep so offering a good live feed for most of the audience was key."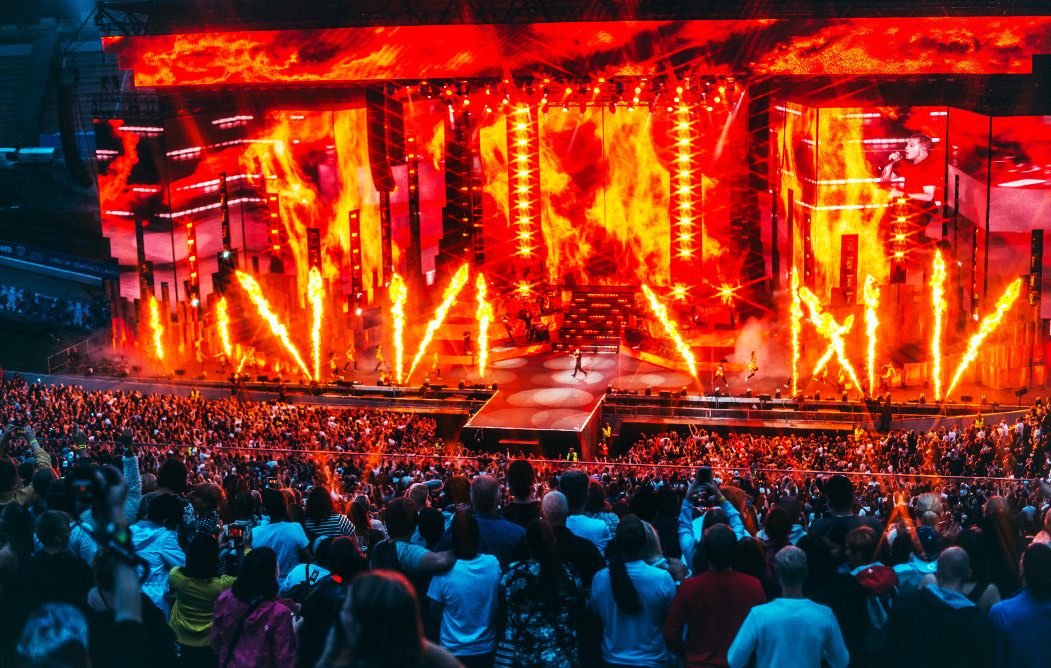 "Since there was an extremely long distance between the stage, where the gx 2s were located, and FOH, where two disguise Designer laptops were placed, transport and timeline control were operated via Art-Net although 90 percent of the show was operated with timecode," he adds.
Heading into the show MOBB realised that the gx 2s offered a number of advantages. "They had the power, reliability and the industry's best interface for integrating design and programming in a 3D environment," says Ari. In addition, "programming with multiple machines in session was also key. Everything was simple and worked fluidly."
He also cites the gx 2s' "awesome ease of use" and welcome support from disguise's UK office. "The gx 2s performed outstandingly well," Ari reports.
Credits
Lighting Designer

Pekka Martti - MOBB
Video Operator

Teemu Lehtonen
Video System Engineer

Topi Rinne
Technical Provider
Pyrotechnics

Pyroman Oy
Staging

Trustus Rental
Images

Ralph Larmann, Julius Konttinen, Henri Juvonen