disguise at China's CBA All-Star Weekend Basketball Games.
China's recent CBA All-Star Weekend basketball games, held at LeSports Center in Beijing, used a 4×4pro media server alongside eight Barco HD20 projectors to map the court with high-energy video imagery.
The weekend featured two days of games and challenges to entertain fans. Northern and Southern teams played in Rookie and All-Star games and there were preliminary and final rounds of a skills challenge, three-point shootout and slam dunk.
Duke Yang, Product Development and Technical Support Manager for Beijing based Yuning Brother, notes that disguise was selected because of the "relatively tight" time for the field installation and projector calibration and to handle video content that changed frequently. "With disguise, we could present the show preview to the client and do the programming at the same time. Thanks to features like Multi-Edit, multiple programmers could work on the same project together and the updates were pushed to the main server in real-time; that meant we didn't need to spend time on secondary programming, greatly reducing the amount of work."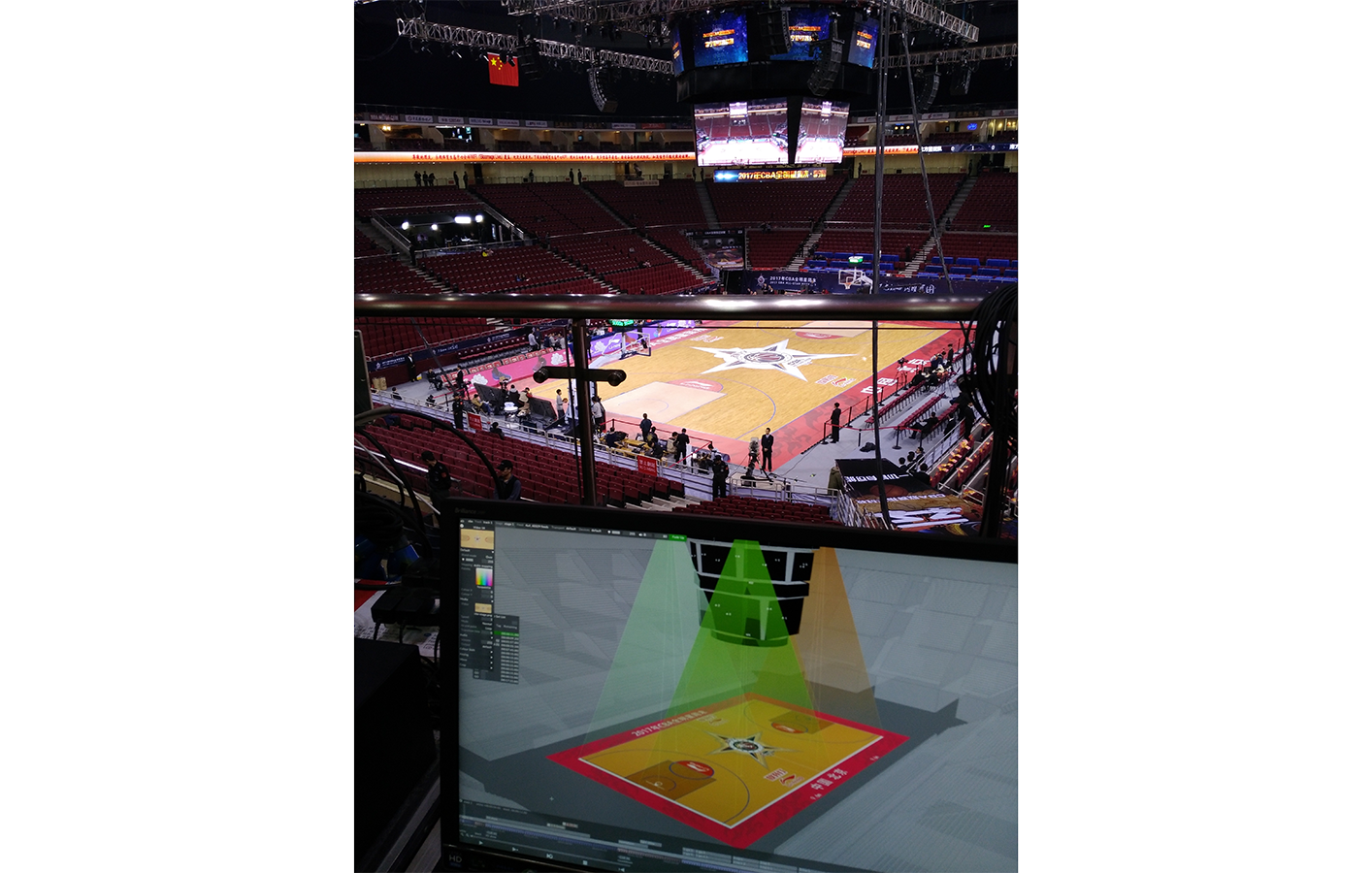 He reports that the disguise 3D simulation is a "what you see is what you get interface that amazes anyone who tries it for the first time. It gave us an irreplaceable software advantage in both the previs and the later implementation of the show."
"Normally, the director of the show would have countless adjustments to the show design," Yang points out. "But the disguise 3D simulation user interface allowed for intuitive reflection of the designer's thoughts and permitted the director to understand and control the effects within the physical on-site limitations."
"Since the CBA All-Star game was a live program on the CCTV network, the system required high stability," explains Duke Yang.
Redline Technology Beijing, disguise Sales Partner in China, "was important in the success of the live broadcast," he adds. "Redline not only supplied online support to ensure that the show would run smoothly but also provided a second 4×4pro for backup."
Assisting Yang for the weekend were engineers Zheng and Che.