live events - 2019
Mr Adam Show
disguise gx range powers dreamlaser Orchestra video production.
Founded in 2005, dreamlaser is an international company that develops and provides technical support for multimedia shows throughout the world. As the market leader in Russia, it provides a unique range of turnkey solutions for clients including, design and demonstration of laser and video projection shows of any scale with projection structures, video installations and 3D mapping. Its clients include world-famous international brands such as BMW, Adidas, International Festival of Light- Circle of Light, International Audiovisual Art Intervals Festival, Asus and Yandex.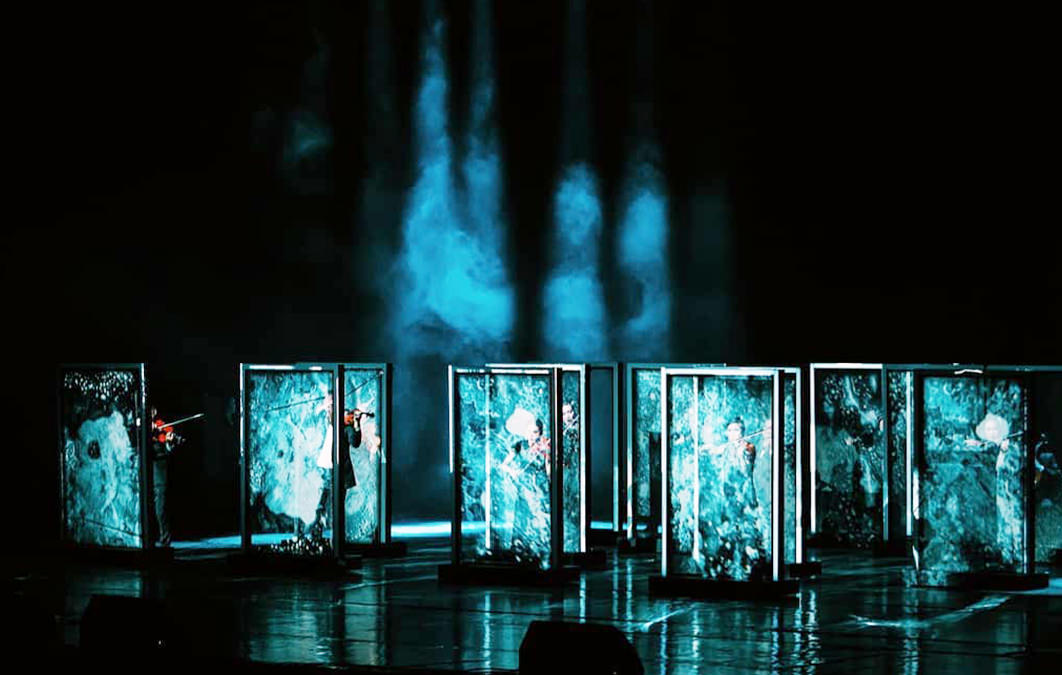 dreamlaser recently undertook the task of technical and engineering support of the Mr Adam show by Almaty Symphony Orchestra under the management of Marat Bisengaliev. Working closely with the director Vasily Barkhatov, the team 'revived' 15 frames moving around the orchestra stage utilising innovative video projection. For this, the team decided to use a variety of systems including BlackTrax and disguise gx 2 media server to support generative content with up to two 4K outputs or eight HD outputs in high resolution. The gx 2 also provided high-power and quick operation from planning to the final result, which enabled the team to create dynamic displays in real time.
To calibrate the Christie Boxer 4K30 projectors, dreamlaser utilised disguise OmniCal, a camera-based projector calibration system which enabled the team to quickly and accurately calibrate projectors. OmniCal uses structured light patterns to calibrate the relationship between projection and cameras, with captured images used to construct a 3D representation of projection surfaces as a cloud point.
"We have been working with disguise for a number of years as it provides the most reliable range of products in the market" comments Denis Chuchko, Business Director at dreamlaser. "The disguise support team are also willing to help us from start to finish on all projects. They don't just help us troubleshoot issues, but respond to all requests and have helped us in the most extreme situations and within the shortest time-frames."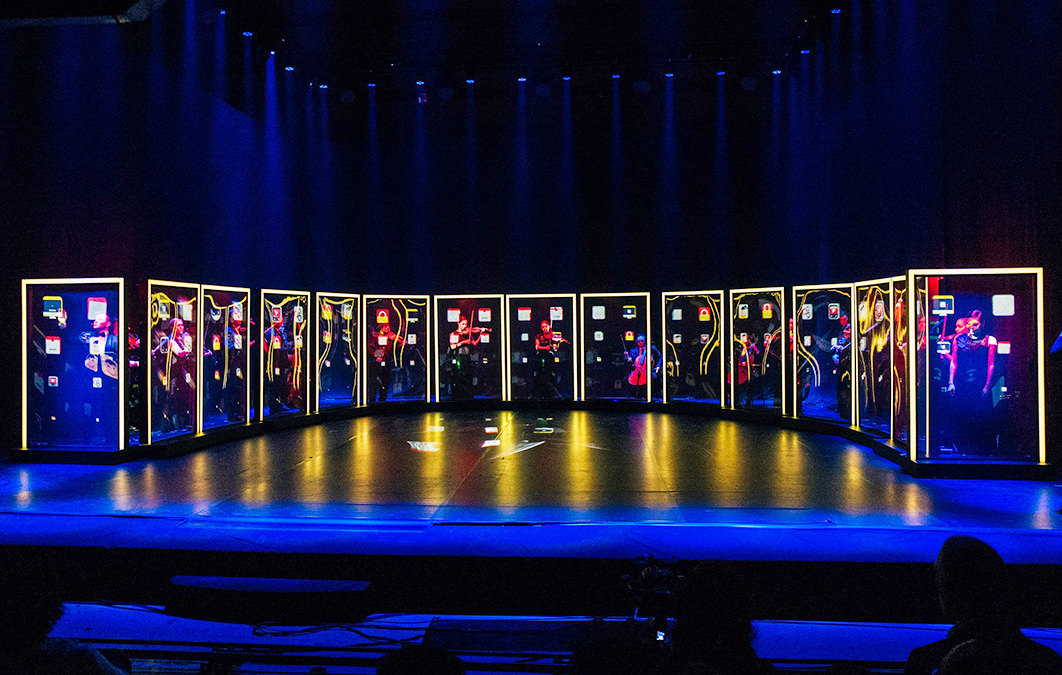 As a result, disguise is the core component to all of Dream Laser's projects and the company stocks a number of 4x4pro, 2x4pro and 4U media servers, in addition to gx 2 media servers, and most recently invested in a wired OmniCal system. The team has used disguise on some of its most challenging and interesting projects, such as the opening and closing ceremony of EXPO-2017 in Astana, projection mapping at The Motherland Calls monument in Wolgograd and hockey shows with generative graphics and the Blacktrax tracking, plus Mr Adam show. Upcoming projects include a worldwide Planet Bilan concert tour, Miss Nizhniy Novgorod 2019 Beauty Contest and the Continental Hockey League All-Star Game show.