live events - 2019
Nature's Best Photography Awards
All of it Now uses disguise to power projection on Nature's Best Photography Awards.
Vivid images transported the world's leading nature, wildlife photographers and other attendees to jungles, rainforests, glaciers, and underwater realms at the renowned Nature's Best Photography Windland Smith Rice International Awards gala in Washington D.C. in November 2018.
San Francisco-based creative agency, All of it Now, created the immersive environment by projection mapping the museum's ornate rotunda utilising Epson projectors, a disguise gx 2 server and OmniCal, disguise's camera-based projector calibration engine. The award-winning images which covered the rotunda were also featured on two large video screens by the main stage during the presentation.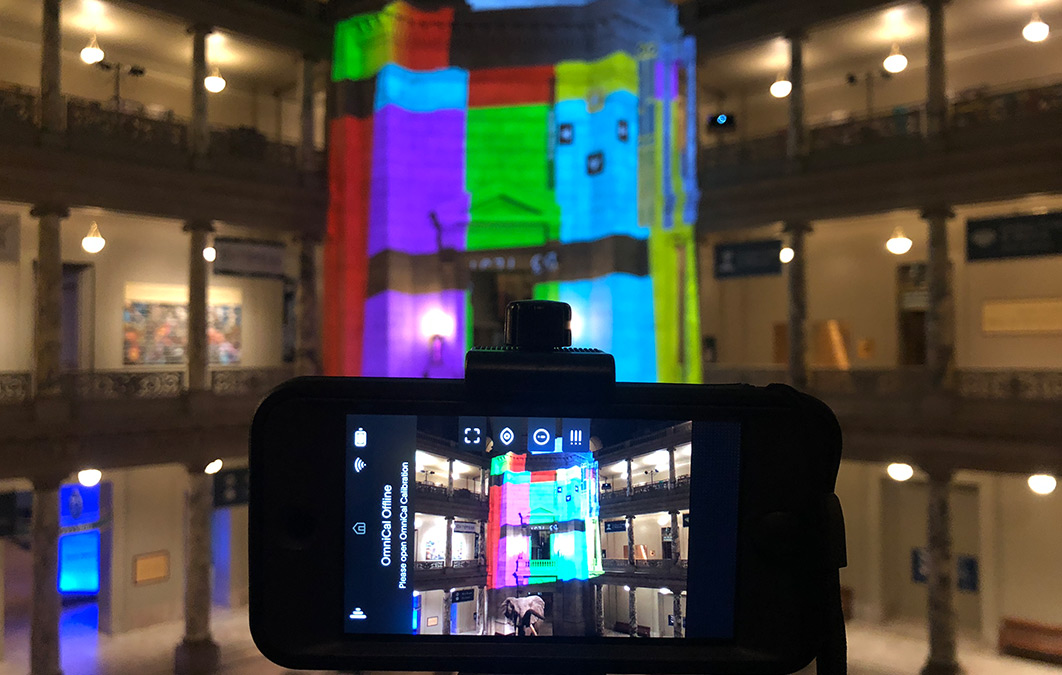 The All of it Now team installed 6x Epson 25,000-lumen projectors with standard throw lenses to support the gx 2 projection mapping. Preparing the images for projection mapping onto the rotunda walls, with their ornate architectural features, was a complex and intricate process. The key was to build a model in 3D space of the exact dimensions of the projection surface and factor in any distortion that might occur due to unevenness or lack of flatness of the rotunda's domed surface. To power the visuals the team utilised a gx 2 server, designed to handle real-time generative content and scale up to two 4K outputs or eight HD outputs in high resolution.
AOIN also used OmniCal, disguise's camera-based projector calibration system, which gives users the ability to 'see' during the projection line up process. It captured hundreds of images of the rotunda architecture then created a 'point cloud' to accurately calibrate the projectors and conform surface meshes to match the real world. This workflow is a step change from the usual projection mapping workflows; since OmniCal can dramatically improve projection quality and set up time, the capture process took a matter of minutes. The team could also carry out final adjustments offline; not intervening with projection surfaces enabled other disciplines using the space to proceed with their technical work.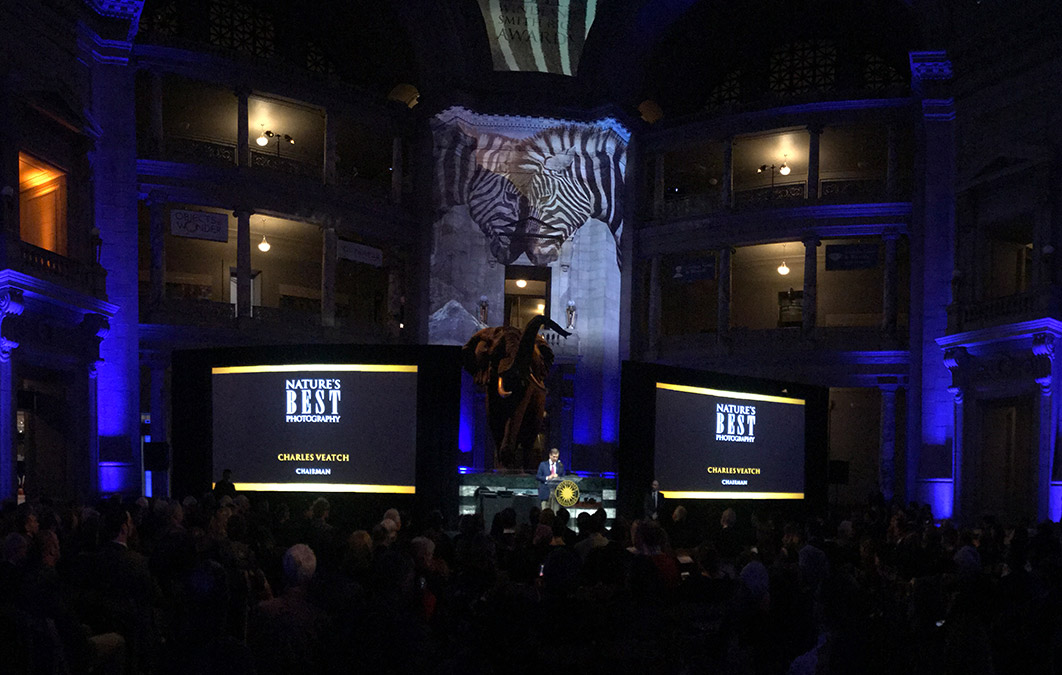 "The great thing about disguise is that it allowed us to make use of a 3D workflow throughout the process of a 2D workflow; we could simulate the entire presentation from viewer positions in 3D space long before actually getting to the venue,"
Danny Firpo, All of it Now CEO
By using the disguise in the pre-vis stage, the team was able to see the entire projection mapping show come together in a visual version of the venue. "We have to be sensitive with projection mapping in terms of how it translates from the computer screen," noted Danny. "Therefore, we love using disguise's VR to preview the show from every position on the 'floor' before we actually load it in. This allows us to pre-visualize, refine colour and resolve smooth transitions for the environment."
Show director Steve Freligh concluded, "Overall, the projected elements enhanced the event and offered a powerful supplement to the passion and excitement that the award-winning photographers have for their work. The subtle images on the dome and skylights above the stage matched the tone of the photographs and together brought the project to life!"