live events - 2011
Pan American Games, Mexico
disguise uses its projection mapping feature as part of the opening ceremony of the Pan American Games.
On 14 October 2011, the Pan-American Games kicked off with a spectacular Opening Ceremony in the Omnilife Stadium in Guadalajara, Mexico. An estimated 130 million people watched the event on television as a range of meticulously planned scenes and parades linked together to form one festive celebration. Centre-stage large-scale projections formed the core of the creative direction, showing figurative as well as abstract content relating to history and nature of Mexico.
PRG Belgium, who were commissioned to take care of the total production by creative design & production company Five Currents, chose to use disguise not only for its 3D pre-visualisation capabilities but above all for its extreme mapping features using projector simulation and frame-locked outputs between multiple disguise servers.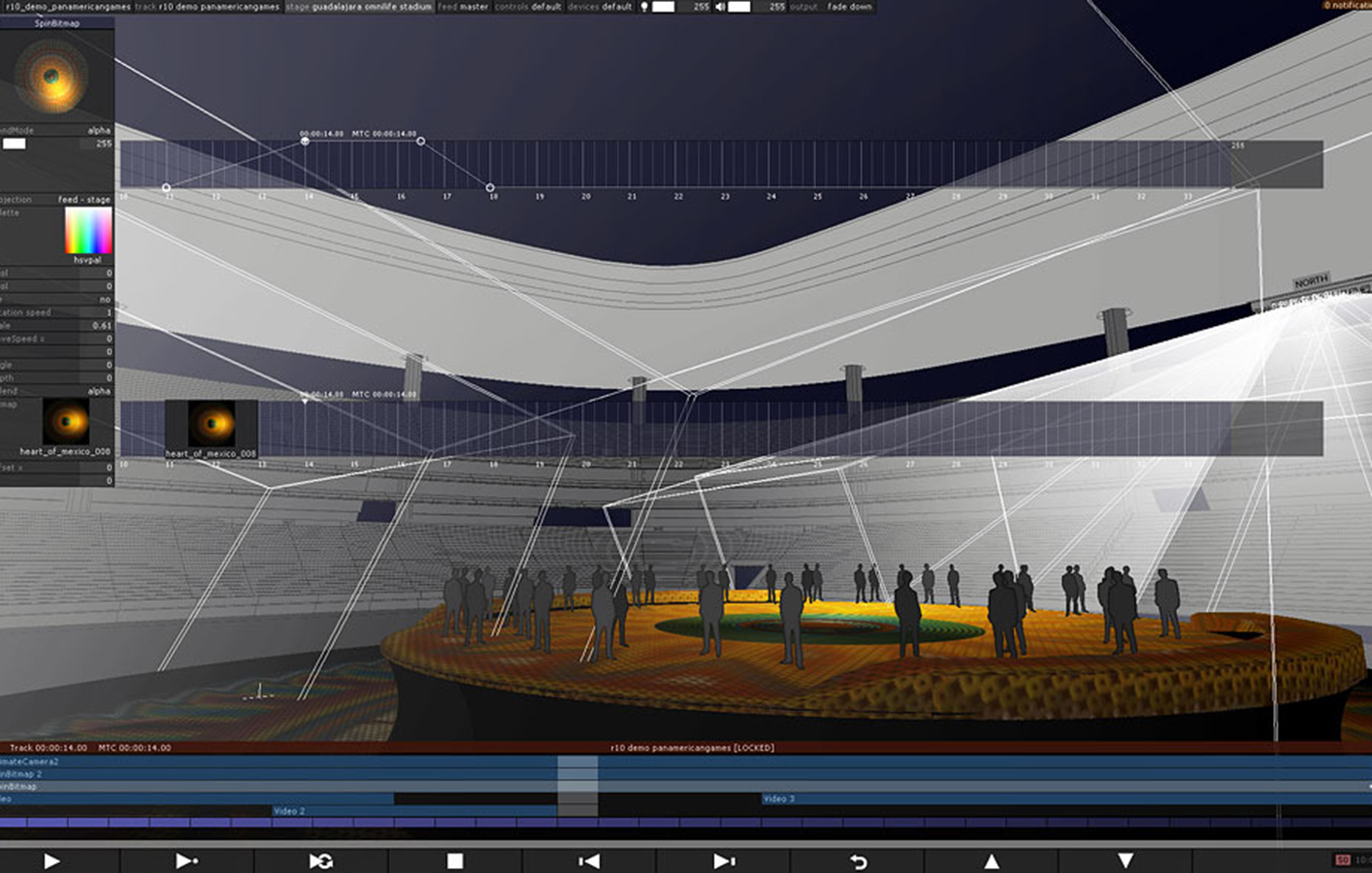 With a 25 meter wide circular stage placed 4 meters above the surrounding ground floor, the total projection area was a 50 meter wide circular space. 24 Barco FLM R20+ projectors were positioned at the very top edges of the brand new Omnilife Stadium, creating extreme projection angles.
Despite these challenging angles, disguise could line up the projectors perfectly using the projector simulation feature, as well as handling all soft-edging and automatic masking. During the line-up process a mobile laptop connected to the disguise network was used to line up, feed-warp and soft-edge the outputs of the four understudy machines from any point inside the arena. Considering the extreme weather conditions and the limited time for line-up, the laptop proved to be the ultimate solution for this demanding environment.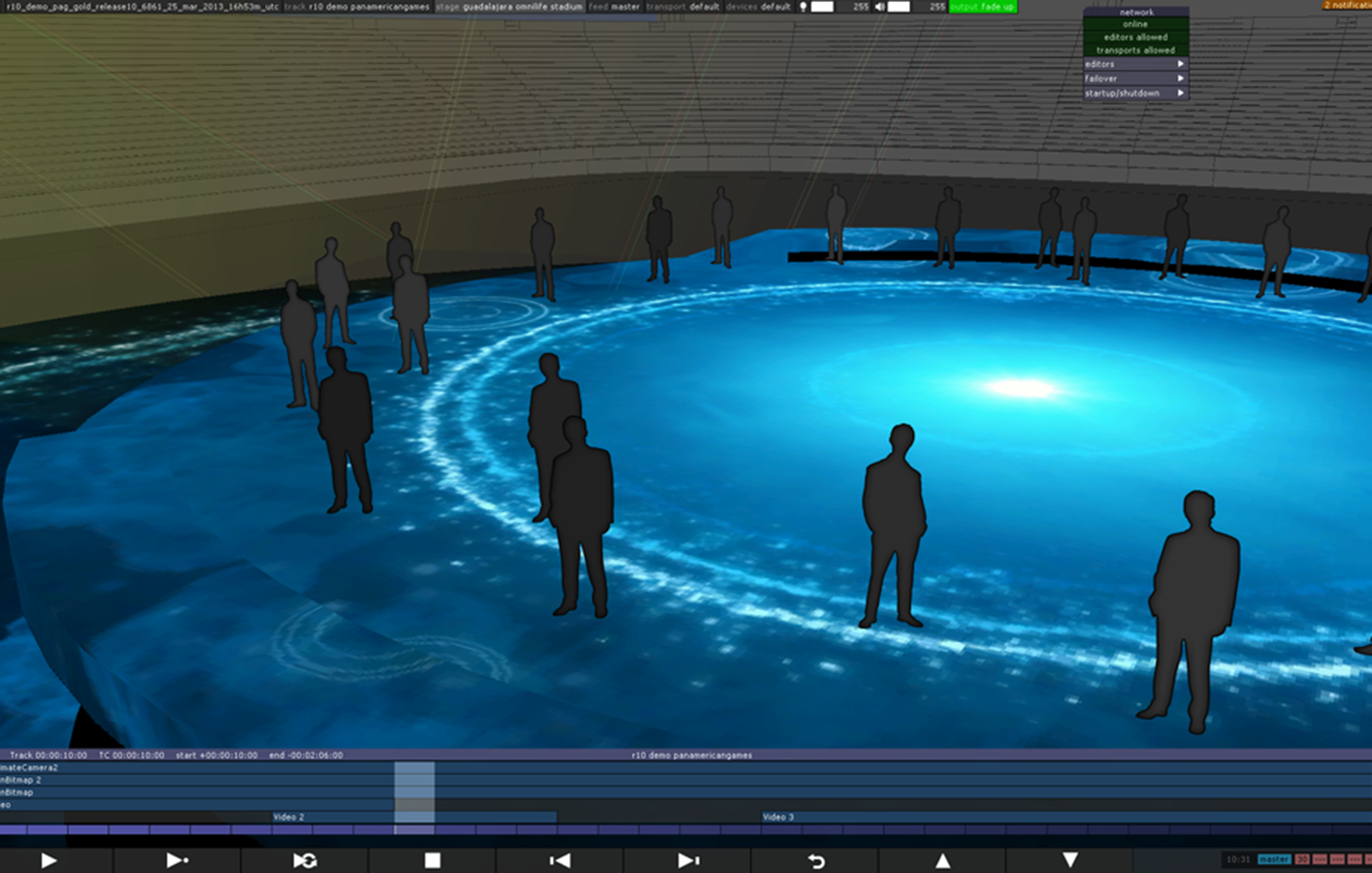 During showtime the disguise timecode was used as well as receiving an Artnet signal reporting the expansion rate of the cylindrical projection surface, controlled by conventional media servers. As disguise works in a 3D environment, the expansion level of the cylindrical screen acted as a real-time mask allowing the content on the stage (controlled by disguise) to be gradually masked off as the cylindrical screen came closer and closer to the floor of the stage. disguise also received live camera SDI-inputs and was sequenced on the timeline, as any other media clip.
Proving yet again to be the ultimate tool for large-scale ceremonial events, disguise contributed to the show's success by showing pre-visualisation is key and the requirement for a top-quality lineup is of absolute essence – no matter the conditions or positioning of kit.
Credits
Content Producer

Spinifex
Show Producer

Five Currents
disguise project set up

David Bajt
System Integrator

PRG Belgium