live events - 2018
Sónar 2018 and UNITE with Tomorrowland
disguise support Barcelona's Sónar 2018 and UNITE with Tomorrowland Music Festivals.
Barcelona played host to several major music festivals in the Summer of 2018 where a disguise 4x4pro media server drove dynamic content for fans.  Sónar festival 2018 and UNITE with Tomorrowland utilised disguise to add visual pop to musical performances on stage.
Sónar festival 2018, the most important electronic music festival in Spain, marked its 25th anniversary in June with a disguise driving the content to all the LED screens on the main stage. Custom Project of Barcelona was the technical producer of the event.
The festival consisted of daytime and nighttime performances plus a concurrent congress, launched five years ago, dedicated to creativity, technology and business; this year also saw the highest attendance to date, with over 126,000 festival goers.  Guest artists this year included Diplo, Gorillaz, LCD Soundsystem and Thom Yorke.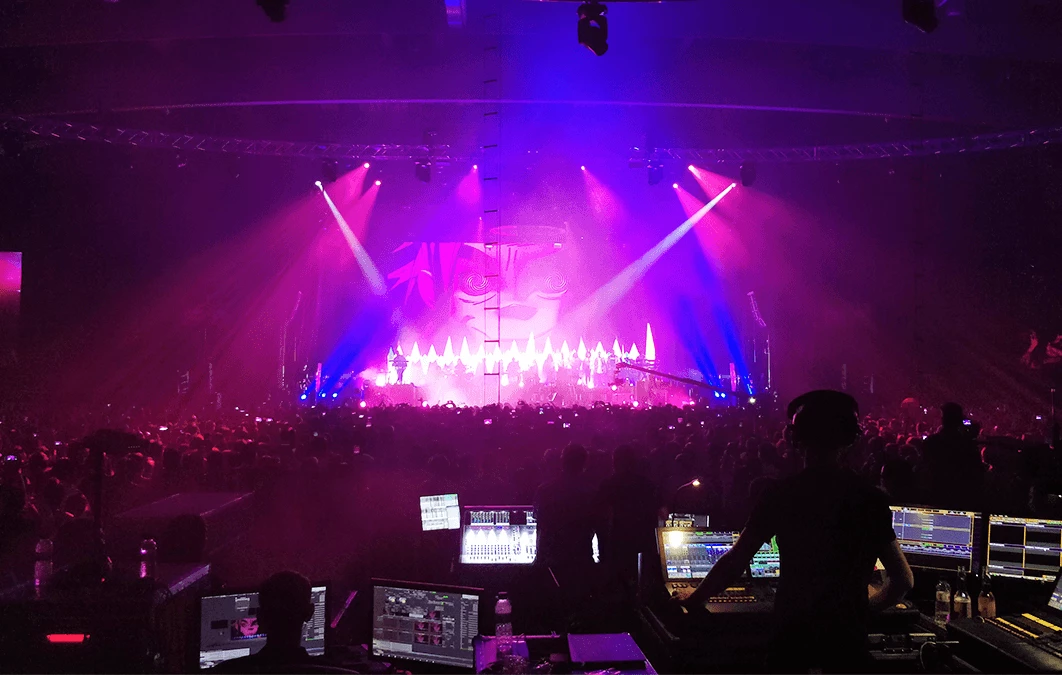 "We had a simple setup to introduce disguise to customers in Spain," says disguise Operator Xavi Borràs of Blackfish.  "We chose disguise for its ease of handling scaling for the custom resolution LED screens. The main stage artists' feeds were run through disguise to all of the LED screens in the venue.  Gorillaz had their own disguise system, which was fed directly to the venue screens."
The system also drove the video, Sónar Calling GJ273b, about the festival sending custom music tracks to the exo-planet GJ273b via the organization METI (Messaging Extra-Terrestrial Intelligence).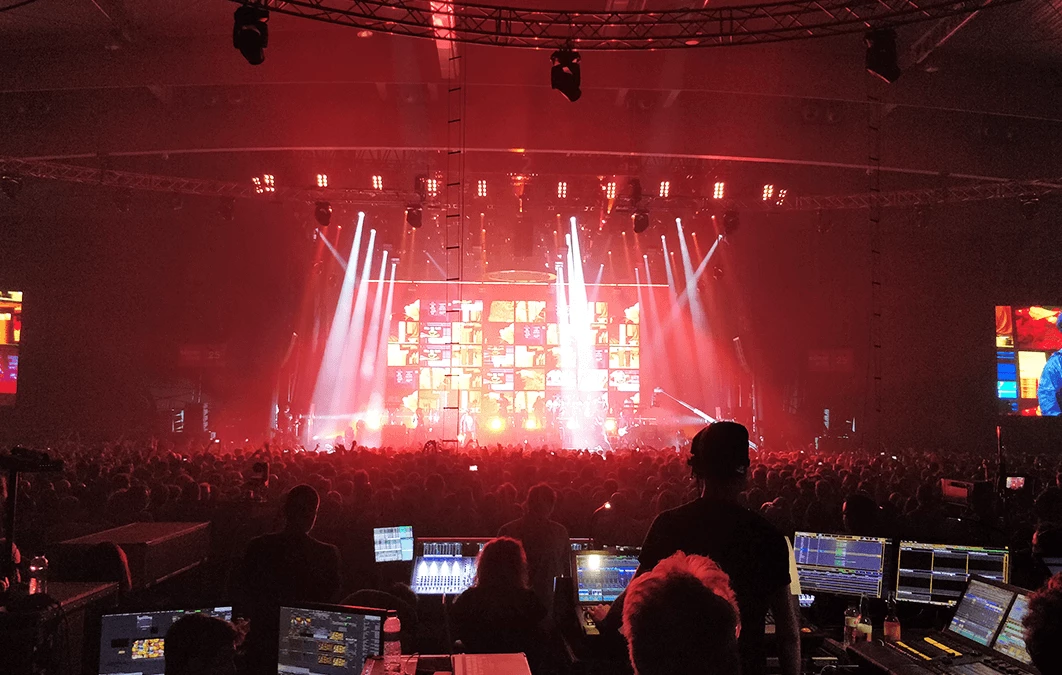 Blackfish also put disguise to use at UNITE with Tomorrowland, an EDM, house and techno music festival.  Barcelona was one of seven locations around the globe where top international DJs appeared on stage while a satellite connection linked the venue to the main stage in Belgium.
"The system we provided was similar to the one we used for Sónar except this time we used a Blackmagic CleanSwitch 12x12 matrix to switch between different signals, such as live cameras and the DJs, and we fed three screens: one on the stage and two off to the sides," he explains.  "disguise was also used to play back the visual Tomorrowland look throughout the venue."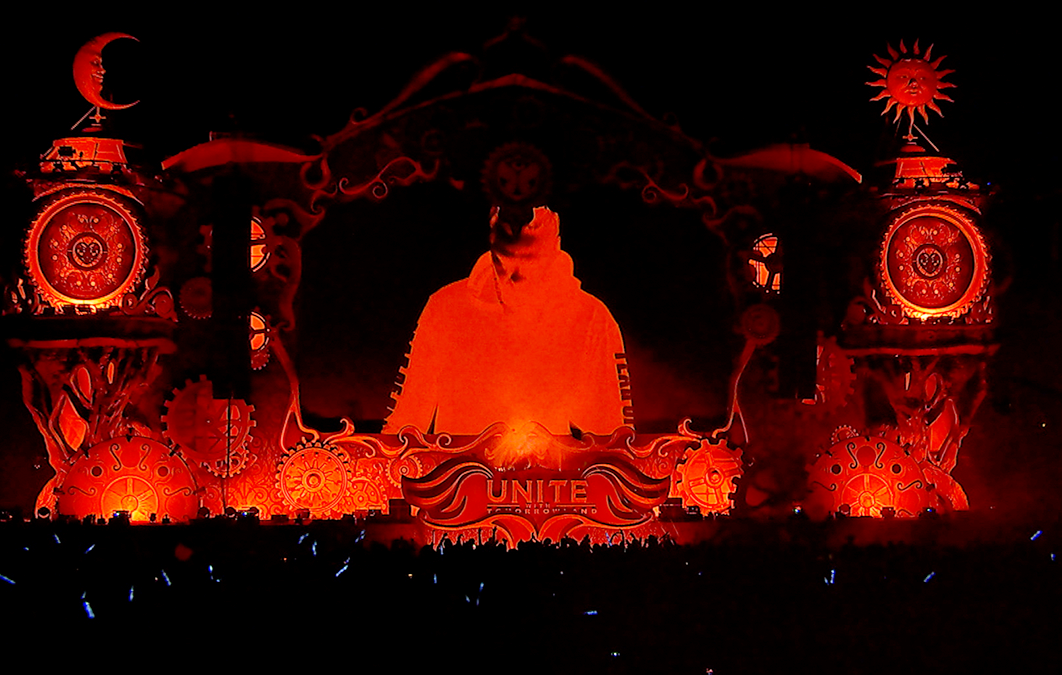 According to Xavi, the set up managed artists' live feeds to the venue screens with a preset timeline consisting of several different LED screen mappings. "disguise combined the needed media playback and artist live feeds on one control surface. Cross-fading between live and Tomorrowland visual looks was seamless."
He cites the 4x4pro's "ease of content mapping to different screens and handling the scaling for the custom-resolution LED screens.  At first we had some questions about switching the matrix through disguise and disguise support responded quickly. The system worked perfectly."
Credits
Technical Producer

Custom Project of Barcelona
disguise Operators

David Monguet and Xavi Borràs