TV Broadcast / Film - 2016
Paszporty Polityki Awards Ceremony
disguise Helps VES Showcase Polish Creatives in Paszporty Polityki Awards Ceremony.
VES, which creates large multimedia and lighting installations chose a disguise solution for the 26th annual Paszporty Polityki awards in Warsaw's National Opera House. The ceremony was broadcast live on Polish television network TVP2. Warsaw-based Prolight, which distributes the leading brands in entertainment and architectural lighting, is the distributor of disguise products in Poland.
The annual presentation, sponsored by the weekly magazine Polityka, recognizes creative young Poles in seven categories: literature, film, theater, classical music, visual arts, scenic design and culture. The winners are cited for creating new trends and celebrating the Polish nation worldwide.
Every award category began with video content displayed on a big screen and two side LED screens, while special content was projected onto more than 100 Barco MiSTRIPS pixel strips placed across the stage. VES deployed a 4x2pro, to feed video to four Christie Roadster WU14K-M projectors for rear-screen projection onto the big screen, to the MiSTRIPS and to the LED screens.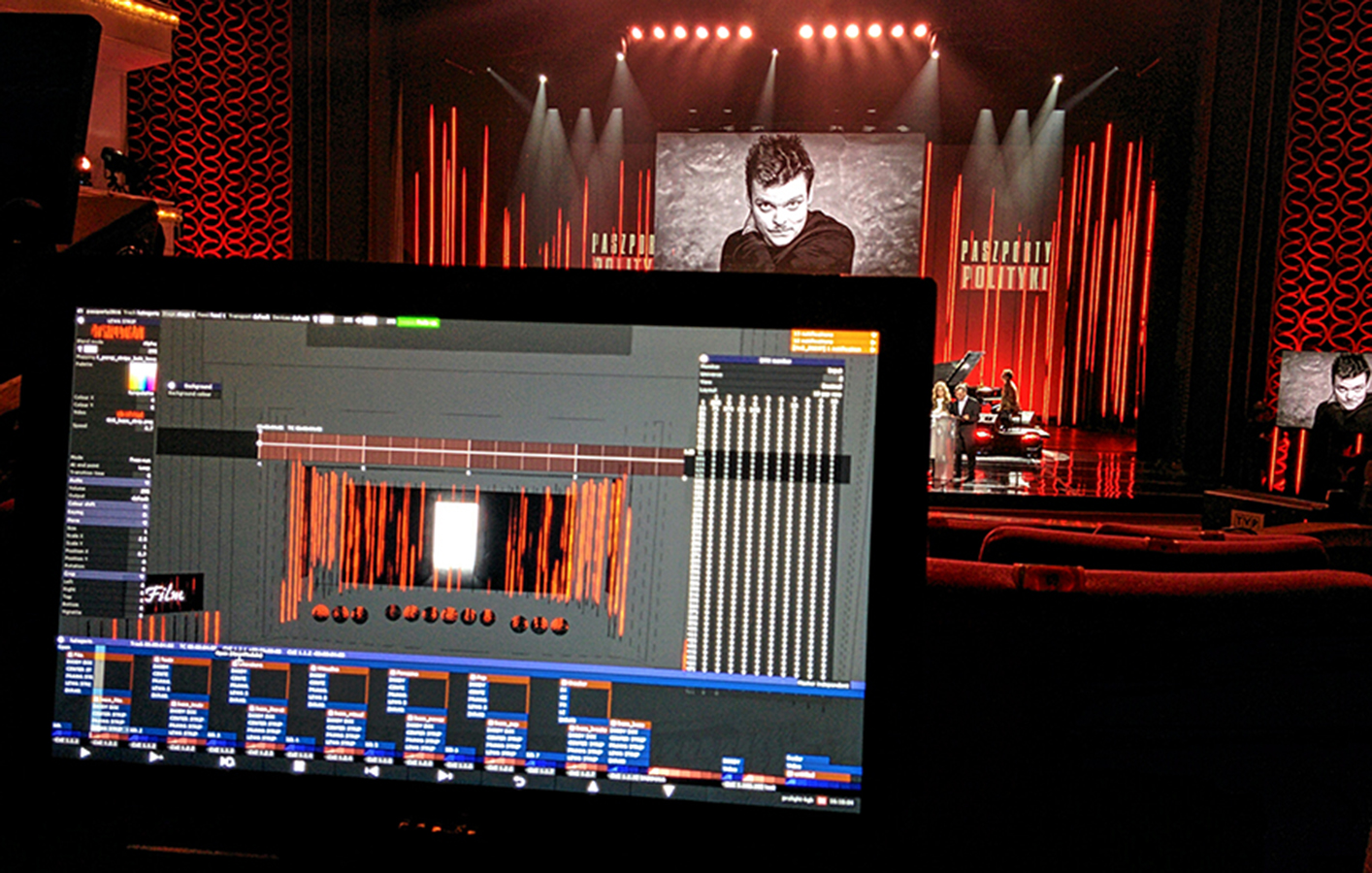 "disguise is the only product that provides such flawless content mapping in 3D space," says multimedia designer Lukasz Melinski. "For this ceremony we used perspective mapping to match the projection screen and MiSTRIP content for the camera that showed the whole stage. And what used to be the most terrifying part of the job before disguise came along – configuring the MiSTRIPS – took us just 15 minutes."
All of the programming and changes were made from Designer. "We didn't have to bring the whole server and connect it just to see the stage during programming; we used Designer instead," Melinski notes. "The camera showing the frame with the whole stage view was actually placed somewhere other than previously planned – and it only took a few clicks in disguise to fix this."
Krzysztof Grabowski, who operated the disguise system with Melinski, reports that, "We had so much time left after configuring the MiSTRIPS that we decided to put 12 Clay Paky A.leda B-EYE K20s in the disguise, just to test if the disguise could manage that. The K20s behaved perfectly."
Artur Szyman was the lighting designer for the show; Robert Iwanski and Jan Scheiner were the grandMA2 operators; Allegro Agency was responsible for the gala production and visual material; Bolek Pawica was the Director.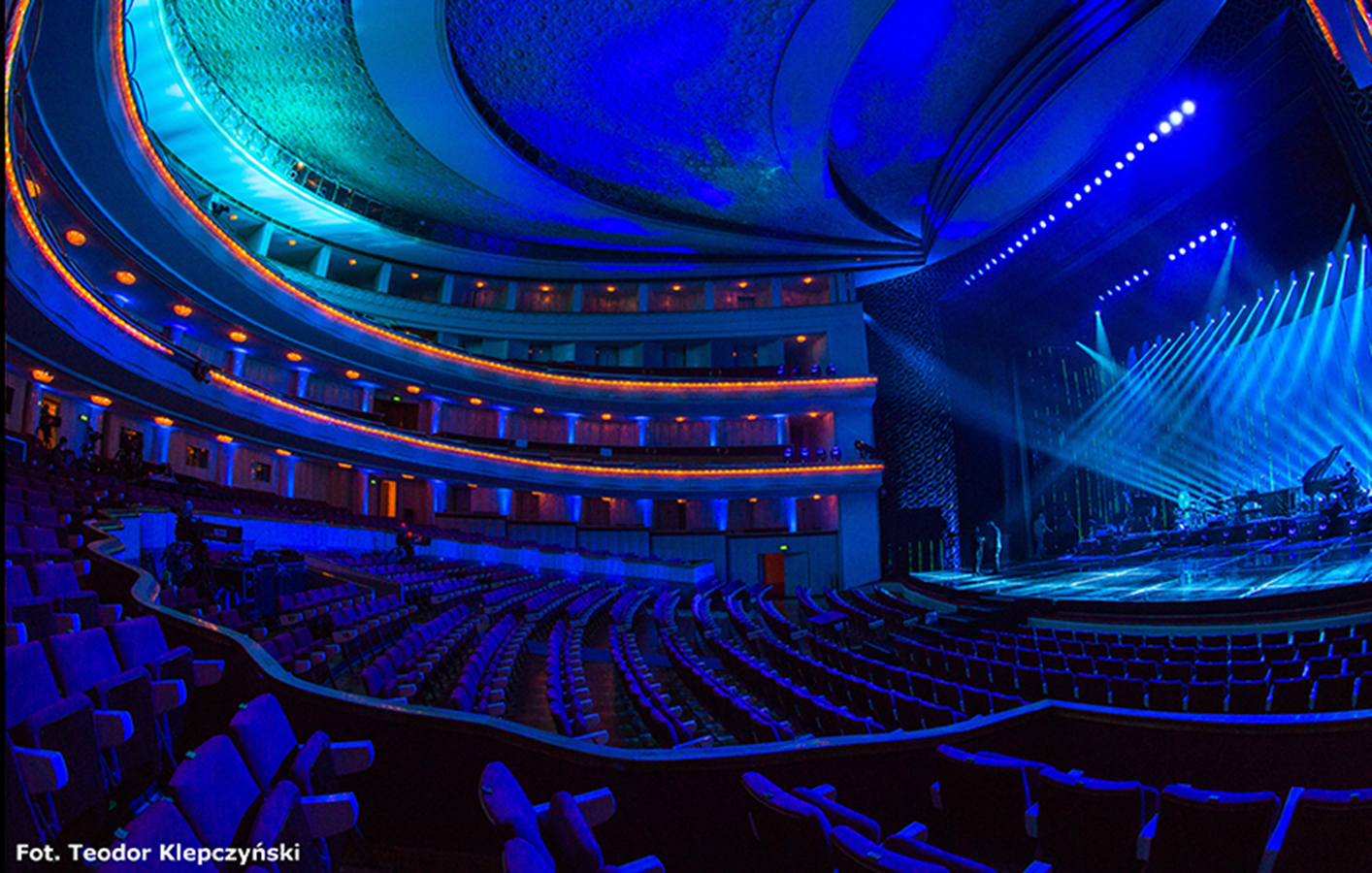 Credits
Show Producer

VES
Event agency

Allegro
Show Director

Bolek Pawica
Show Designer

Arthur Szyman
disguise server provider

Prolight
disguise operator

Lukasz Melinski, Krzysztof Grabowski

 

 
Lighting designer

Arthur Szyman