tv broadcast / film - 2013
Samsung Smart TV Launch
Production Technologies creates immersive projection mapping event for Samsung's launch of next generation Smart TVs with Spinifex.
For the spring launch of Samsung's new range of Smart TVs, The Projects commissioned Sydney based Spinifex Group to create an immersive projection mapping at the Star Casino Theatre. Spinifex were involved in the stage's content design to ensure the event provided audiences with a sensory experience like no other.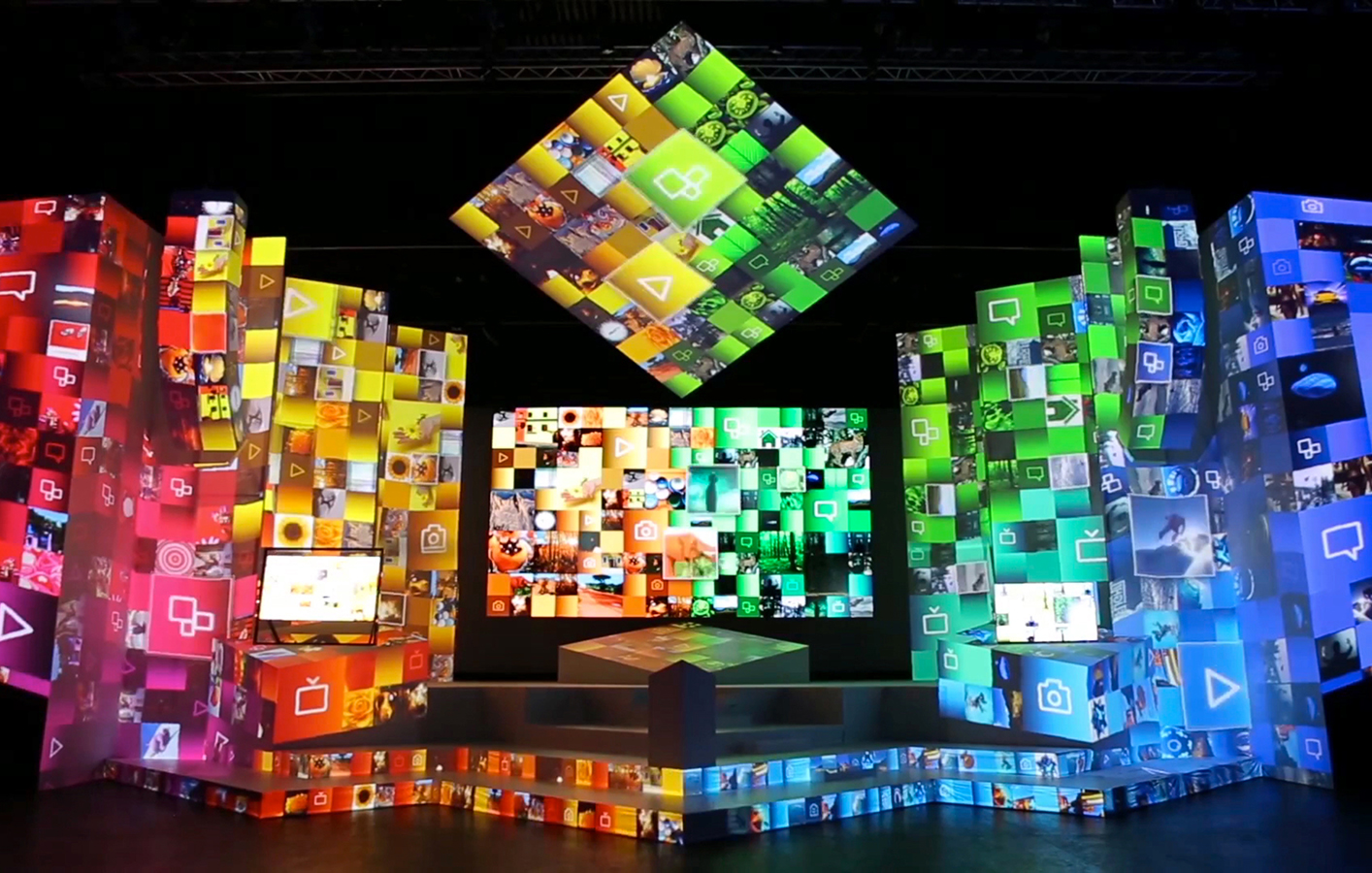 Production Technologies used d3 to pitch their vision for the Samsung Smart TV launch to the client. Together with Nils Porrmann, d3 Consultant, Production Technologies managed and technically directed the event from start to finish. d3 was used across the entire workflow from pre-production to show control.
The intricate stage across which content was projected onto required precision planning, and d3's 3D realtime visualiser was able to show how the production would appear in reality from any point of view. Content was mapped onto a virtual 3D model that matched the physical projection surface in scale, and then virtual projectors were placed out in d3 to match the resolution, position, rotation, and lens type of the physical projectors. Doing so enabled Spinifex Group to render content from the audience point of view, while d3's advanced projector simulation toolkit ensured the virtual projectors were accurately calibrated to the physical projectors.