This software is subject to the terms and conditions of the accompanying End User License Terms. This software is provided only for use with, and for licensed End Users of, the disguise hardware. Any other use of this software is strictly prohibited and may subject you to legal action.
What's new?
Your workflow streamlined for enhanced efficiency.
Say hello to r17.3, the latest software from disguise. r17.3 adds powerful new features to your toolkit including Indirections, Multi-layer Editing, Object Assignment Hotkeys and Crossfade Loop Section Play Mode, all purpose-built for slick and efficient production.
disguise software simplified and optimised, with r17.3 you can work fast, respond to changes on the fly and work your way to deliver your next visual experience with total confidence.

Indirections
Indirections gives you new flexibility to change keyframe objects on the fly such as mappings, video clips, textures and configurations. You can also choose how to control your indirection for example via OSC, UDP and DMX or a dedicated API.
Multi-layer Editing
Multi-layer editing will allow you to save time sequencing and simplify your workflow by assigning common parameter values across multiple layers. As you action feedback on the fly, you will also ensure precious time onsite is spent on capturing performances and not making technical changes which may slow down production.
Object Assignment Hotkeys
Object assignment hotkeys allow you to work your way, keep up momentum and do your best work to deliver the production. Tailor your workflow for speed and ease of use by assigning your own custom keyboard shortcuts for supported objects. You can also quickly iterate through layers.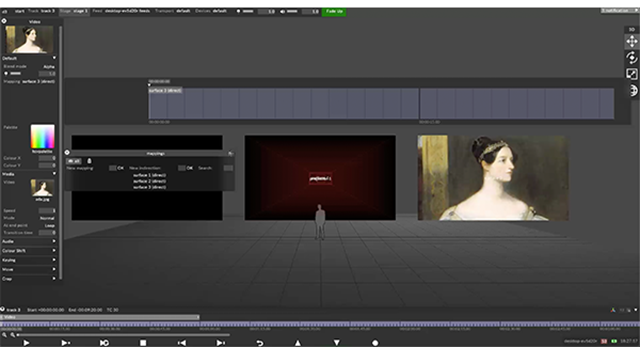 Reference Point Manager
You can control the whole picture with Reference Point Manager. It enables you to stay on top of your projectors by being able to view and manage all calibration points in your project in a single place.
Crossfaded Loop Section Mode
Get it right at the source with Crossfaded Loop Section Mode. With this feature, you can decide how media will loop in the moment, meaning less time spent later in post or enabling shooting houses delivering the plate directly. Crossfaded Loop Section Mode enables quick reactions by giving you the flexibility to not have to play through the entire clips, makes this quick and easy to get the right point.
Also in r17.3
Updated terminology
NDI SDK has been updated to version 4.5
The ability to point manager at a template project 
Alt-drag in the feed mapping editor
Clicking a tag or note now jumps the exact frame where the tag is placed
Dither parameter added to the gradient texture tool to help reduce banding
You can now pause the playback of a Notch block
Import and Export of feed maps
Release notes for r17.3.5
Improvements, fixes and known issues in r17.3.5
Bugs
Access Violation in Multi Layer Editor during transitions

Fix duplicate Catch test name in test_recorder.cpp
Story
Rewrite undistortion tests, so they don't cause CI agent hangs
View the r17.3.5 release notes here.
View the r17.3.4 release notes here.
View the r17.3.3 release notes here.
View the r17.3.2 release notes here.
View the r17.3.1 release notes here. 
View the r17.3 release notes here. 
View the r17.2.2 release notes here. 
View the r17.2.1 release notes here. 
View the r17.2 release notes here. 
View the r17.1.3 release notes here.
View the r17.1.2 release notes here.
View the r17.1.1 release notes here.
View the full r17.1 release notes here.
Please contact support@disguise.one for feedback and issues
Resources
Keep up-to-date by getting the latest drivers, demo projects, PDF guides and much more.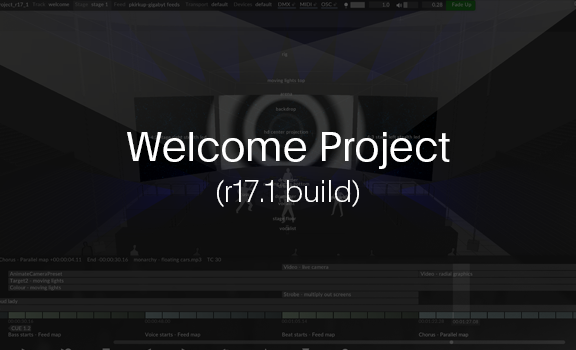 Welcome project
A fully featured project to explore as you learn the disguise software (built in the r17.1 software build)
Previous Versions
You can find the latest releases below. If you need an older version please get in contact with support@disguise.one
Hardware
Find the latest OS images, hardware guides and architectural specifications for your disguise server.