blog 2023 4 min read
How EX 3 opens up new possibilities in location-based experiences
Discover what you can achieve with our new EX 3 hardware from our Chief Product & Technology Officer, Raed Al-Tikriti, and Chief Experience Officer, Alex Wills, who share the vision behind its development.
At this year's Cannes Film Festival, attendees had the chance to step into an immersive visual installation putting them face to face with the devastation of the war in Ukraine. Bringing together creative teams from Ukraine, Poland, Spain, Estonia, Colombia and USA, the MURALS not-for-profit art project showcased Banksy's artwork left on the rubble of people's homes, schools and infrastructure. 
Powering the installation's provoking, immersive visuals was disguise's new EX 3 media server, which is purpose-built to enable striking location-based experiences (LBX) at any scale, at pixel-perfect quality.
What is the EX 3?
The EX 3 is a scalable 4K playback solution that offers a new approach to LBX for projects  that are ambitious but also aim to maximise the return on investment. The all-new hardware platform enables wider access to disguise's core tech, empowering whole new markets to create stunning interactive experiences within the disguise workflow at an accessible price point.
Raed Al Tikriti, disguise's Chief Product & Technology Officer says that "for big budget projects, disguise is always the first choice. But those with smaller budgets have previously had to settle for other products that were just 'good enough'."
EX 3 offers a better solution, presenting users with access to many of the key tools of the disguise workflow and enabling them to build, pre-visualise and deliver ambitious projects like never before.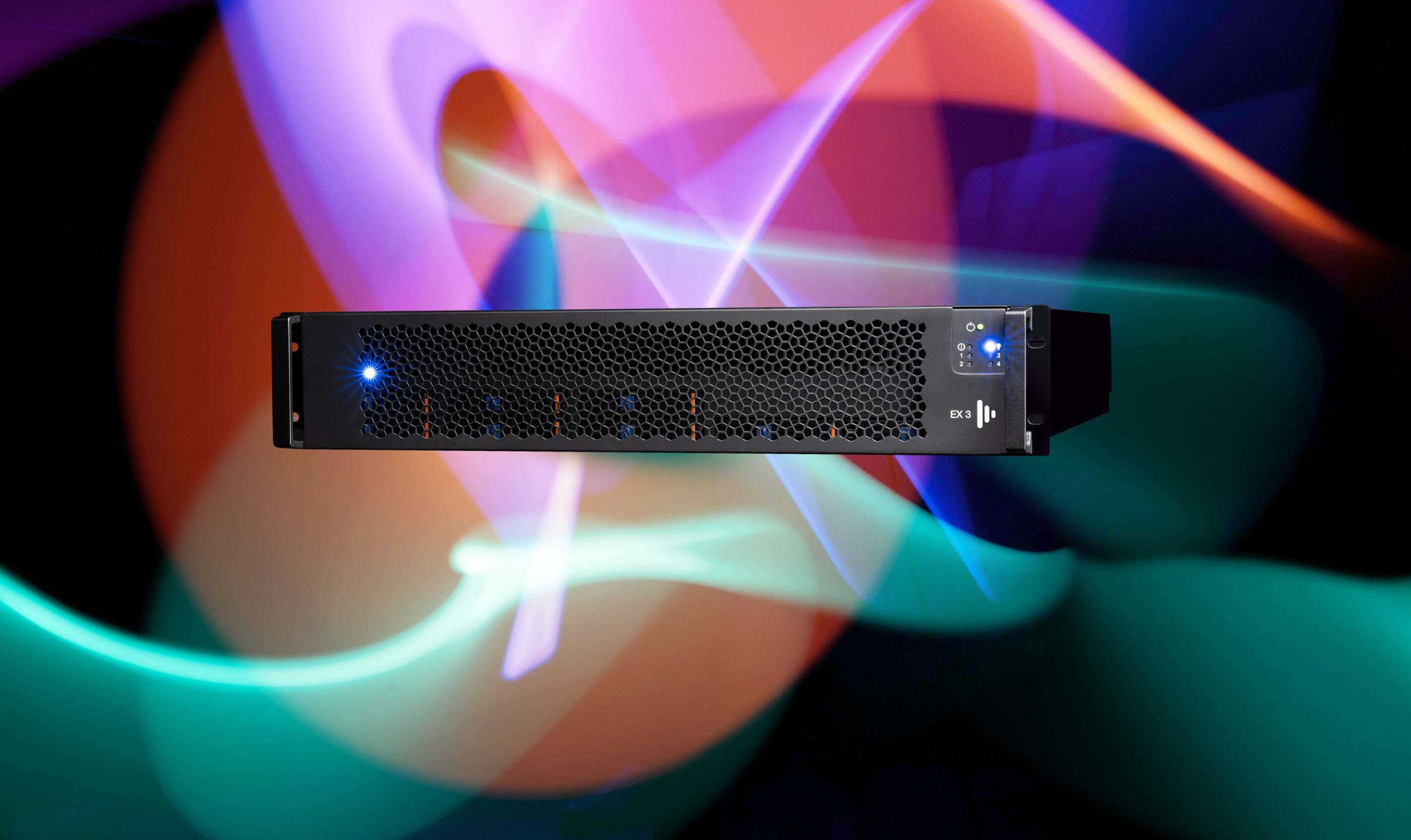 The vision behind the EX 3
"Our hardware has always been a premium product," says Chief Experience Officer, Alex Wills, "and that's because it caters to ambitious projects of enormous scale." disguise has lit the Burj Khalifa, the tallest building in the world, from top to tail in vivid mapped projections. If a business has an ambitious project that teeters on the very edge of what's possible, disguise has long been the first port of call. But, Wills says, "until now we haven't had a solution that caters to users that may not need a solution for large and complex projection mapping."
The EX 3 is a direct response to this. Opening up the quality and service synonymous with disguise, it enables everyone to benefit from the tech that powers these world-beating projects
Al Tikriti takes this a step further, believing that a wider user base will itself improve the service disguise offers. "The platform becomes more valuable to users as more people experience it.". Each project realised through disguise better informs how others might engage with it, and develops talent that understands how to make the most of the workflow to deliver even more spectacular experiences.
"We need as many people in our ecosystem understanding the software as possible," agrees Wills. The introduction of EX 3 not only allows new audiences to work with the disguise workflow, but fosters the community around disguise, allowing closer partnership between users and those who know the platform best.
What the EX 3 can offer to LBX projects
Location-based installations can be extremely price sensitive. With many in place for only a set period of time, operators are looking to maximise their ROI, which can limit the budget set aside for seemingly behind-the-scenes tech like video playback. Al Tikriti says that the EX 3 offers "a proven solution with a track record." At an accessible price point, users can make the most of a tried and tested toolset that delivers to the high standards they expected from disguise solutions.
Scalability is on the table for projects too, with the EX 3 echoing the stackable nature of the wider disguise hardware range. Using multiple EX 3 units will enable real-time video content to be scaled up according to requirements. Whether you're looking to create a lobby installation in a hotel or casino, or implement a dynamic illumination of a landmark building, EX 3 delivers.
All of this is possible because of the adaptability of the disguise workflow. For Wills, this is the biggest benefit of all. "You have the reassurance that it's always going to deliver," he says. Whether you're using disguise Cloud to collaborate with colleagues wherever they might be in the world, or using Previz to create and plan your project well in advance, there's a peace of mind in knowing that you can trust the workflow.
A new way to experience disguise
"The EX 3 offers users an opportunity to access many of the services that make disguise the go-to system for premium experiences. It's more than just the video playback media server. It's an entire platform," says Al Tikriti. "You are gaining access to an ecosystem with an end-to-end solution that takes care of you and your project from concept to delivery."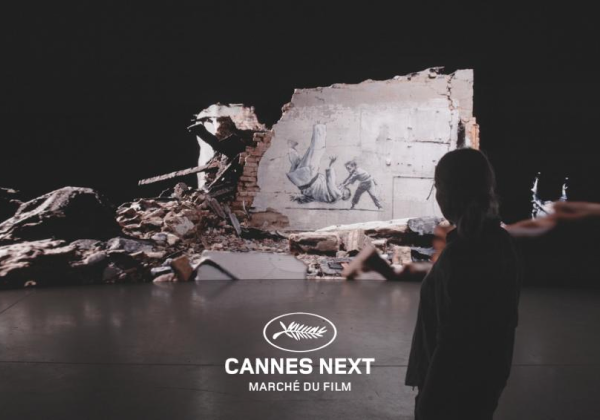 case study
3 min read
2023