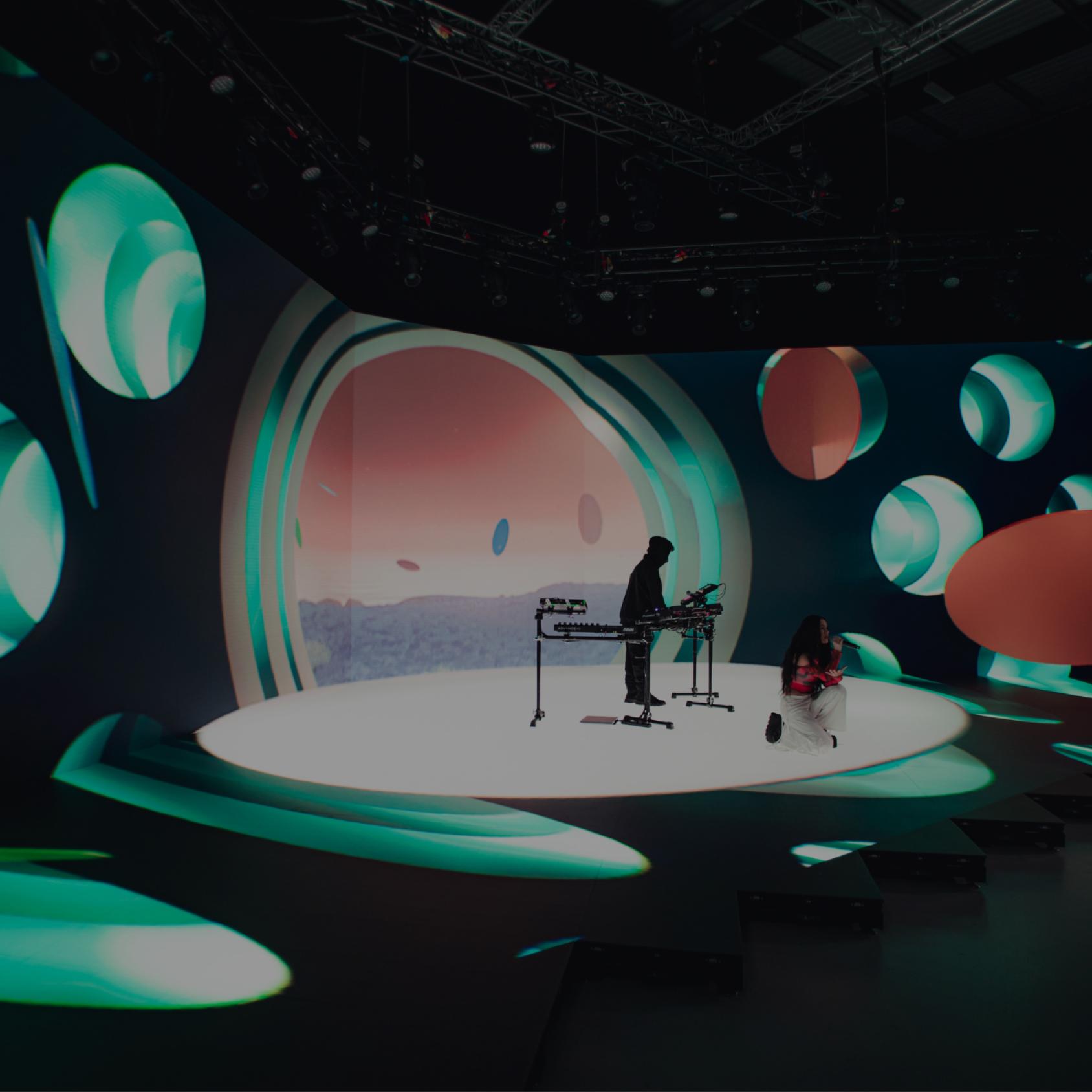 Render at Scale
The RX range has been engineered to give you complete power and control when running complex real-time scenes.
Designed for Demanding Real-time Content
The RX range is our dedicated system for hosting third-party render engines, enabling new possibilities for scale out rendering.
Create high-quality real-time graphics with your engine of choice and display them at scale on virtual sets and screens.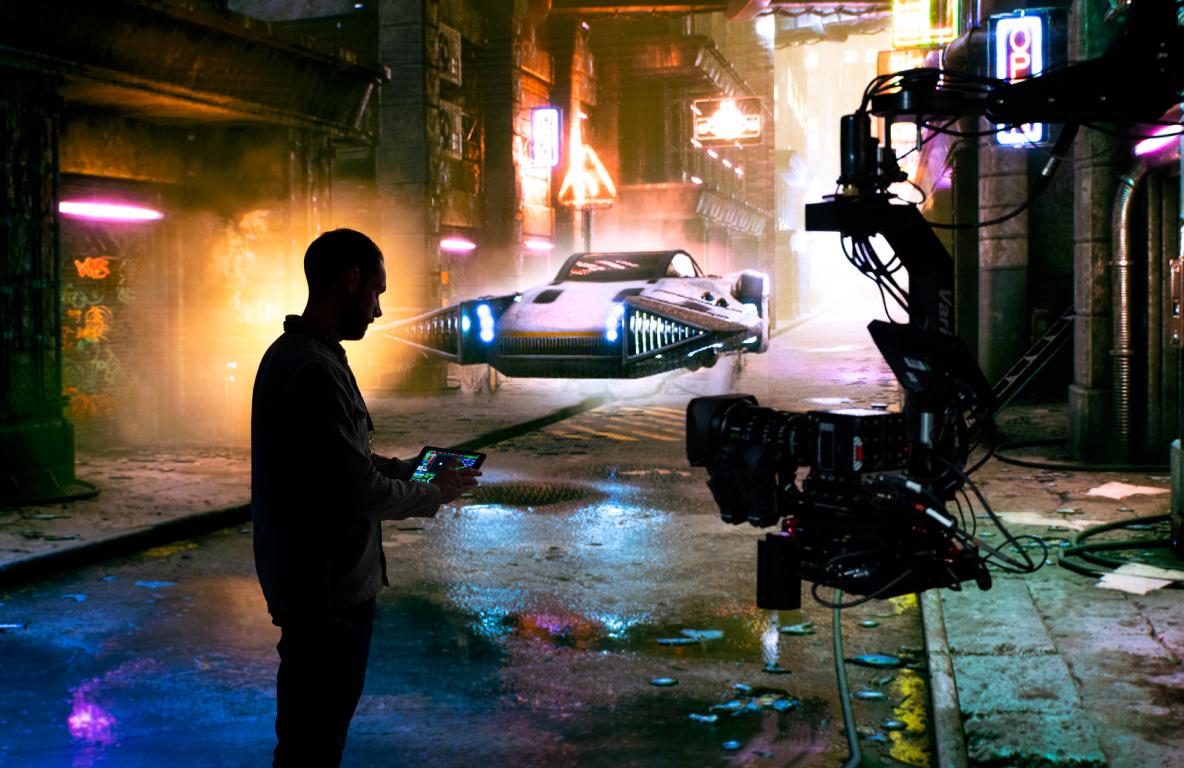 Industry Leading
The RX is the industry's most powerful and intuitive real-time render node, providing real-time ray tracing and other advanced rendering features at resolutions up to 8K, without sacrificing frame rate.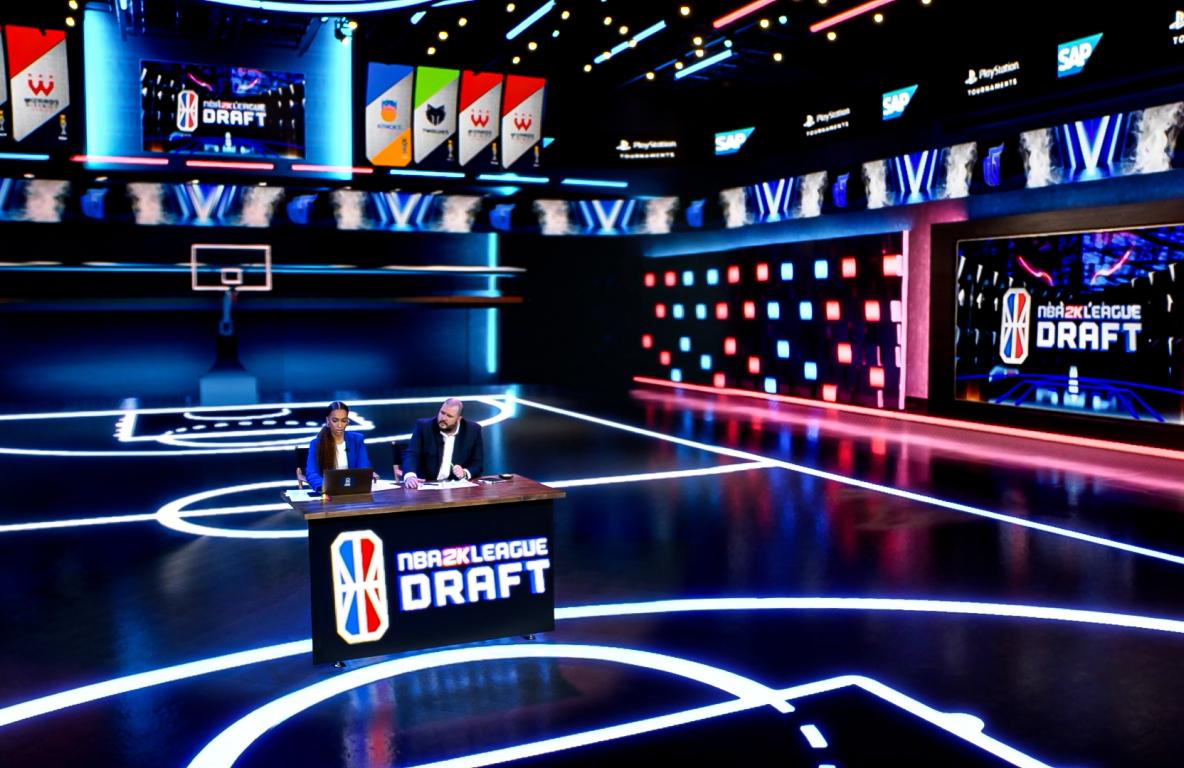 Engine of Choice
The RX is render engine agnostic, enabling you to select your preferred content engine, or even use multiple engines in the same project, to achieve your creative vision without compromise.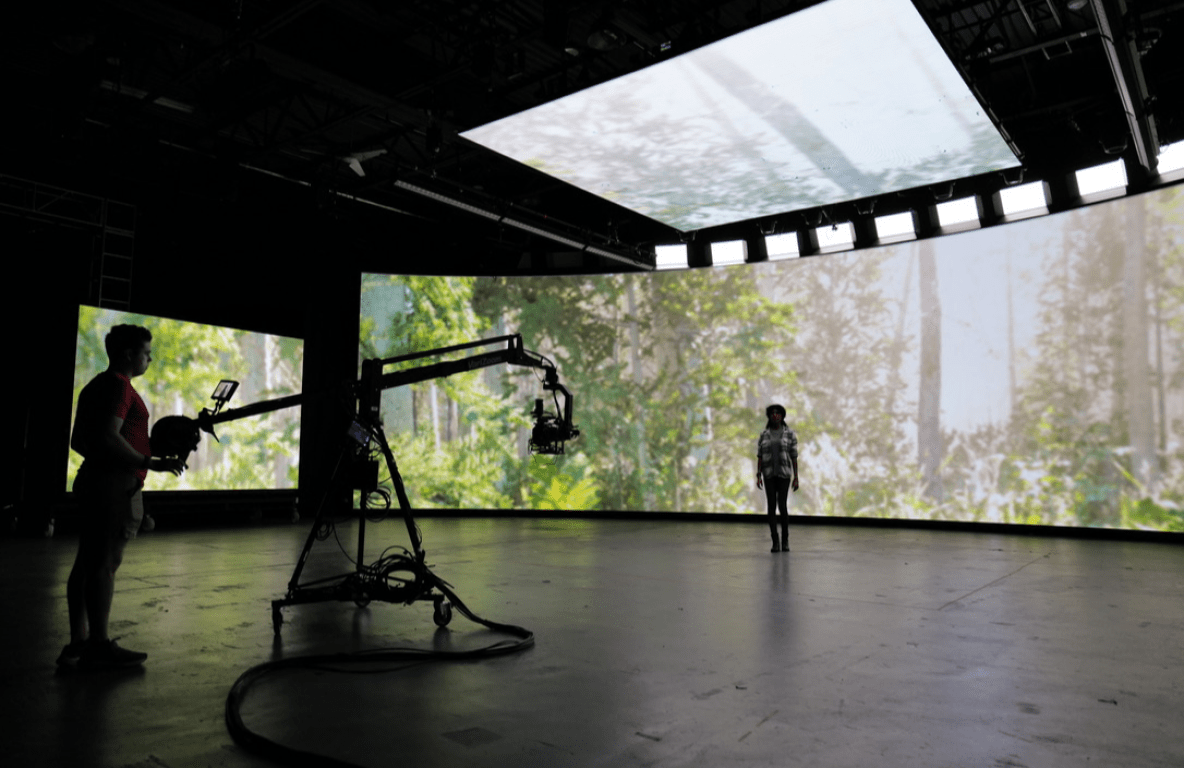 Powered by RenderStream
The RX is driven by our RenderStream data transfer protocol which connects your Disguise system to third-party render engines and enables cluster rendering for the highest quality video output.
Where is the RX Range Used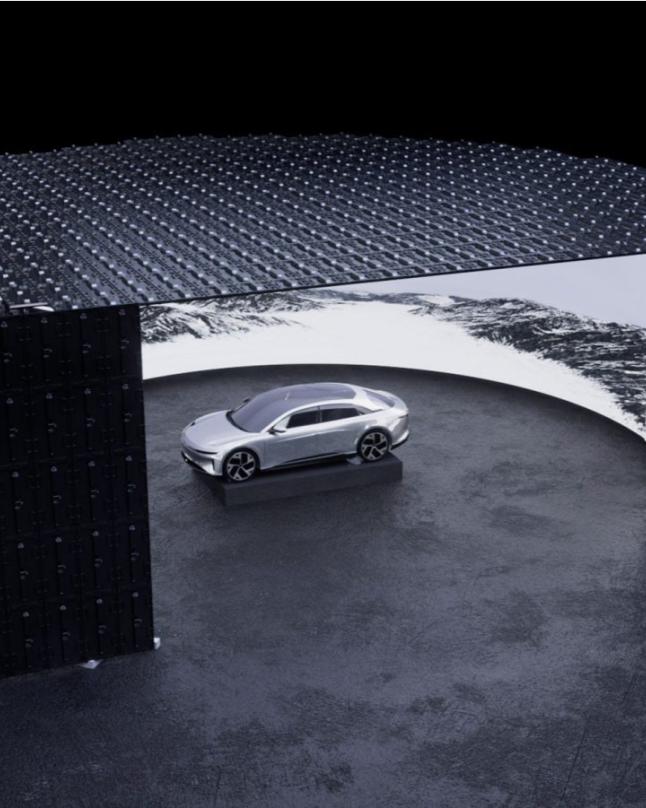 Virtual Production
The Disguise RX is the ideal real-time rendering solution for virtual production because of its unrivalled power, scalability and reliability needed to create stunning photorealistic visuals in real time. Its RenderStream integration enables a seamless synchronisation with third-party render engines and tracking systems, so whether you are working on a small independent film or a large-scale Hollywood production, you can trust the Disguise RX to handle your most demanding real-time rendering tasks.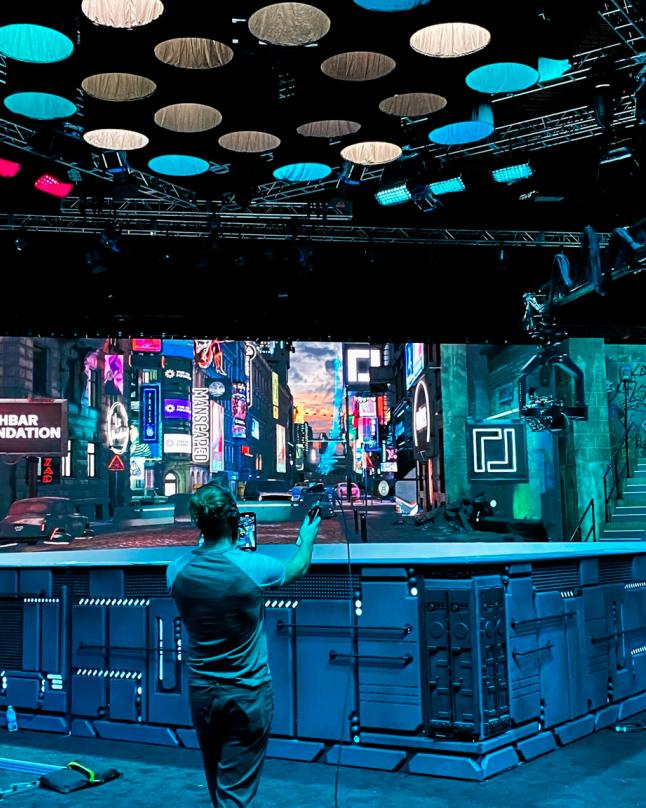 Broadcast
Broadcast studios can significantly enhance their production capabilities with the Disguise RX render node thanks to its ability to handle complex real-time 3D content such as motion graphics, virtual sets or augmented and mixed reality graphics. Its scalability allows studios to expand their rendering power as needed via cluster rendering, making it a future-proof investment that can adapt to evolving broadcast needs.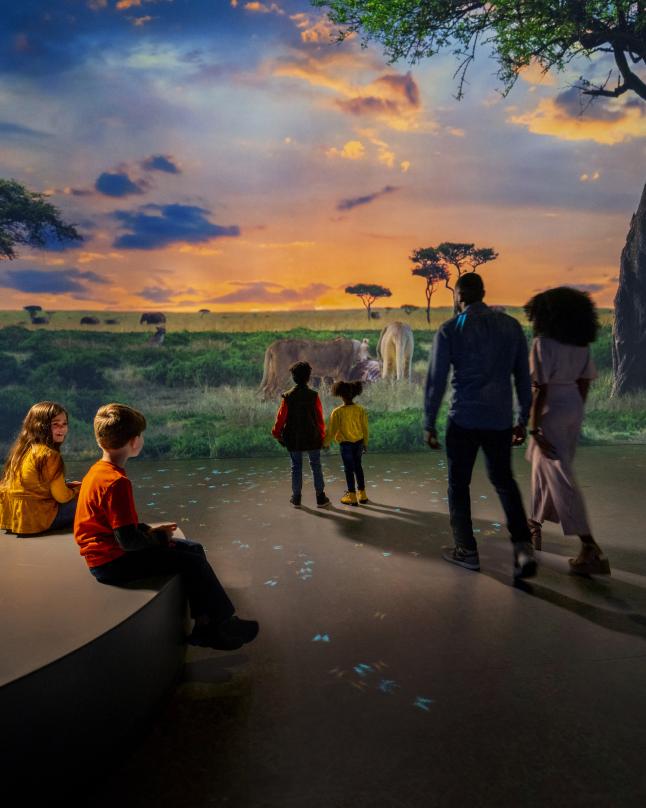 Immersive Experiences
With its real-time rendering capabilities, the RX can enable a variety of immersive experiences and installations where visitors can interact with generative content displays that respond to their movements and gestures. Additionally, the RX's scalability enables users to expand the rendering power of their installation, to meet the demands of bigger, more expansive projects without changing their wider AV infrastructure.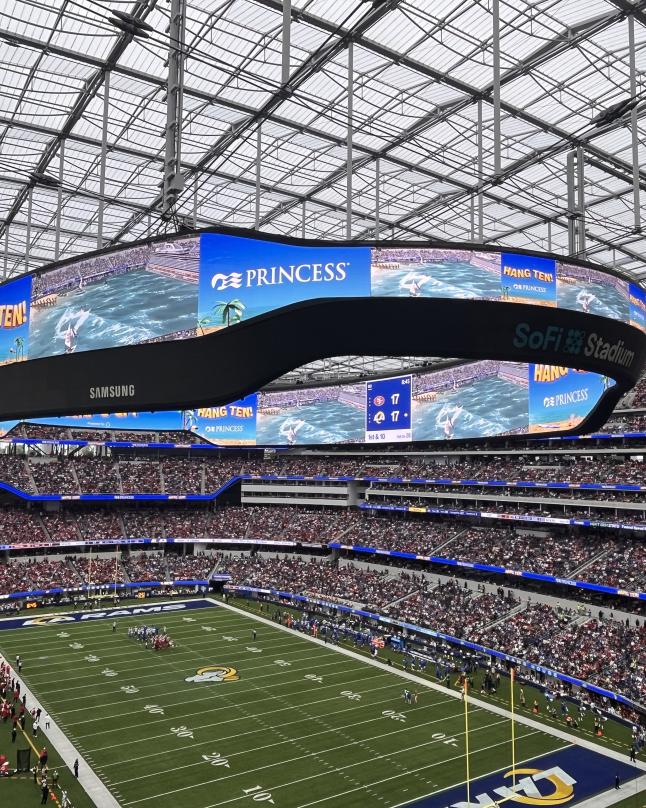 Brand & Corporate Experiences
By seamlessly integrating 3D graphics, augmented reality, and interactive elements, the RX enables dynamic and memorable brand experiences that lead to increased customer engagement and positive brand perception. The RX offers a scalable solution, allowing brands to adapt their rendering needs as their requirements evolve. Whether it's a small pop-up event or a large-scale brand activation, the RX can be seamlessly integrated to meet the demands of the project.
RX II
With RX II, you have the power to create photorealistic, high quality real-time graphics, displayed directly on your screens and virtual sets. Comes with 1-year RenderStream licence.
Discover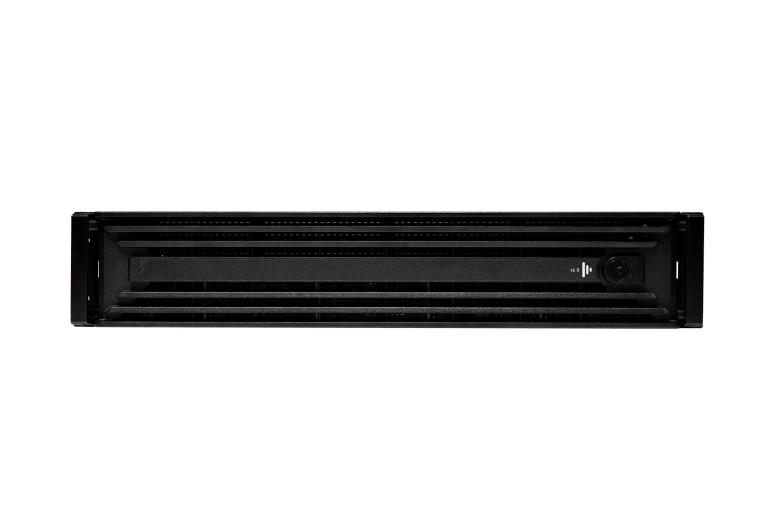 Off
RX II
Video output

1x DisplayPort 1.4 (GUI) 

RenderStream output only

 

Video input

0 - RenderStream input only

 

Memory

96GB RAM (6x 16GB)

 

Storage

1x 1.8TB Partitioned NVMe SSD

 
With You All the Way
Benefit from our unbeatable support packages with global service centres and round-the-clock care, ensuring your production will run without a hitch.
Learn more