news 2023 4 min read
disguise platform powers New York City's Pier59 Studios
Located at Manhattan's Chelsea Piers, renowned commercial photography and multimedia studio Pier59 Studios opened the largest virtual production stage in New York City in February 2023. This impressive state-of-the-art space hosts shoots for commercials, films, and still-image advertising. HBO's Succession were among the early adopters, using the virtual production stage at Pier59 Studios to film the show's post-credit interview series, titled Succession: Controlling the Narrative. Powered by disguise vx 4+ and rx II servers, the studio offers the latest in cinematic and television production technology.
Pier59 Studios has an in-house team of specialists in virtual production technology. They work with their clients in the advertising and production community to bring real-world applications of virtual production technology and processes to each shoot.
"Pier59 Studios is proud to house the only LED volume of its kind on the island of Manhattan. We give our clients confidence in knowing we operate our stage with top-of-market hardware and software," says Federico Pignatelli, President and Chairman of Pier59 Studios.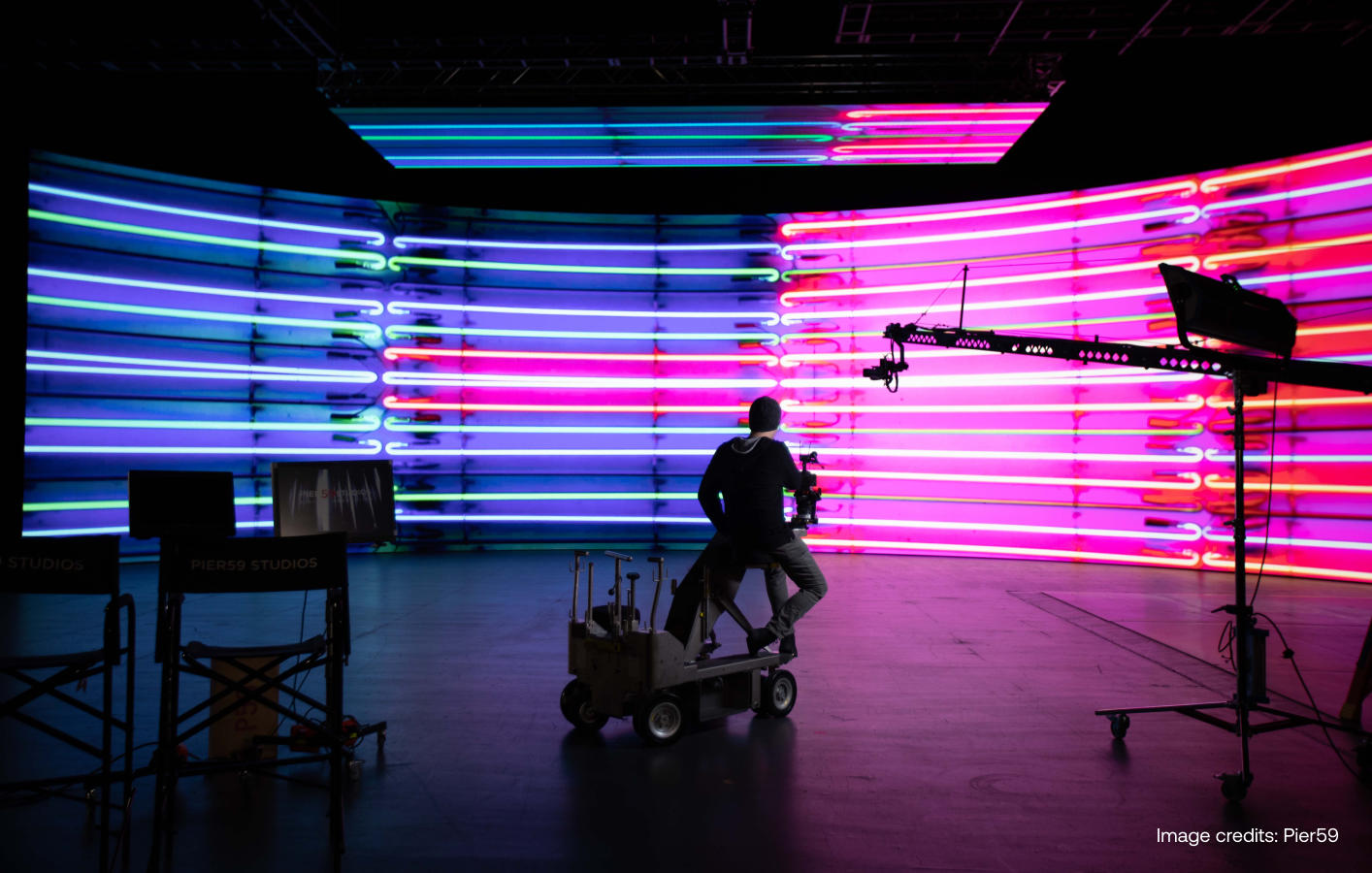 Since its new virtual production stage debuted, Pier59 Studios has hosted shoots for Fendi, Tom Ford, Neiman Marcus, and many others. Featuring a 65 x 18-foot curved LED main wall, a fully articulated 40-foot LED ceiling, and four moveable wild walls, as well as several other LED screens throughout the facility, the space provides brands, agencies, and content creators with all the benefits that virtual production is renowned for. These include creative flexibility, high-quality output, speed, lower costs, and greater sustainability compared to traditional location shooting. 
"We are working closely with advertising and production companies to help them understand the benefits of virtual production, demonstrating how they can condense a multi-location shoot down to a few days while giving them the ability to control the time of day, the season, and the weather all from our studio in Chelsea Piers. At the onset, we knew we would need reliable content mapping software and powerful servers capable of performing at the high level that a client shoot or live event demands," says Steve Baum, Chief Innovation Officer at Pier59 Studios. "We selected disguise as the platform of choice early in the design process of the stage." 
Because we have an accurate 3D representation of our stage and screens in disguise, we can offer accurate previsualization for our clients showing camera positions both through the lens and via bird's eye stage views. This enables a collaborative process and allows for informed creative decisions to be made well in advance of showing up on the stage."
Jim Rider, Virtual Production Supervisor, Pier59 Studios
Original Syndicate, as the system integrator, worked with the Pier59 team to design the virtual production stage, integrating all key equipment, from disguise servers to cameras, and tracking systems. The system was to be designed for a single-tracked camera at 60 Hz, using both 3D content from Unreal Engine as well as 2D and 2.5D plate workflows - allowing customers to shoot the content that works best for their story. 
This powerful video playback and rendering system generates colours at a 10-bit depth using HDR technology best-in-class colour calibration workflow, ensuring that the most vivid colours, deepest shadows, and brightest highlights are captured and reproduced with unparalleled realism at a stunning 4K resolution.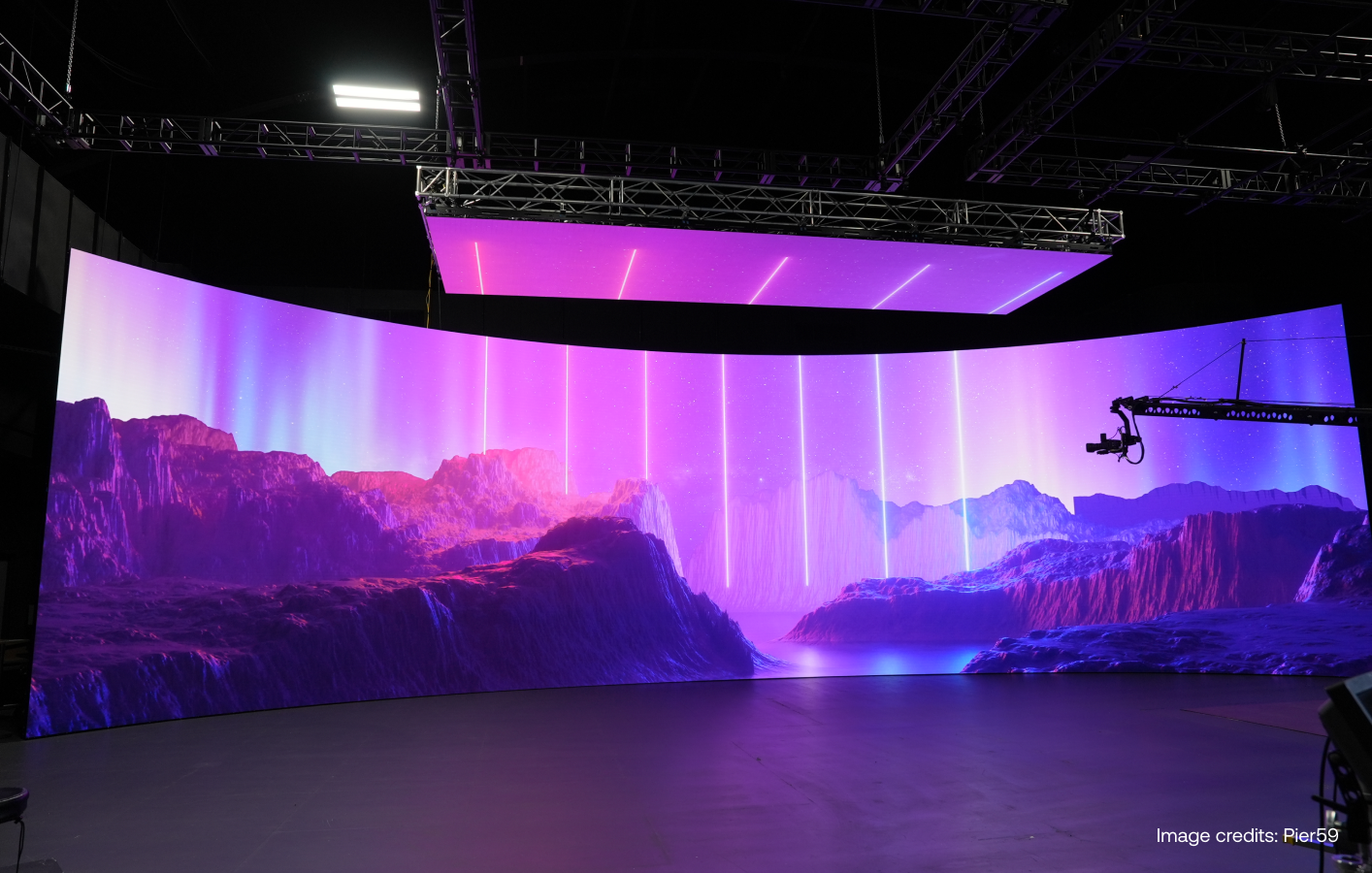 "Because the studio was to perform as both a virtual production studio and a live event space, it was imperative that the systems we specified catered to different needs and requirements for different applications," says Marcus Bengtsson, Original Syndicate CTO. 
To future-proof the performance of the Pier59 volume, disguise was chosen due to its stability and flexibility, with the team anticipating the ambitious requirements and variety of use cases in store. disguise's Understudy capabilities were particularly compelling, which allowed for backup machines to take over in case of failover.
Rider notes, "For Unreal Engine, or other real-time content, disguise offers a level of abstraction for the artists involved in content creation - allowing us to concentrate on what is most important – meeting our client's creative goals.  Far less time is required worrying about configuring and managing the virtual production system than with other systems. The disguise system is a ready-to-use, functional, flexible, and extendable tool."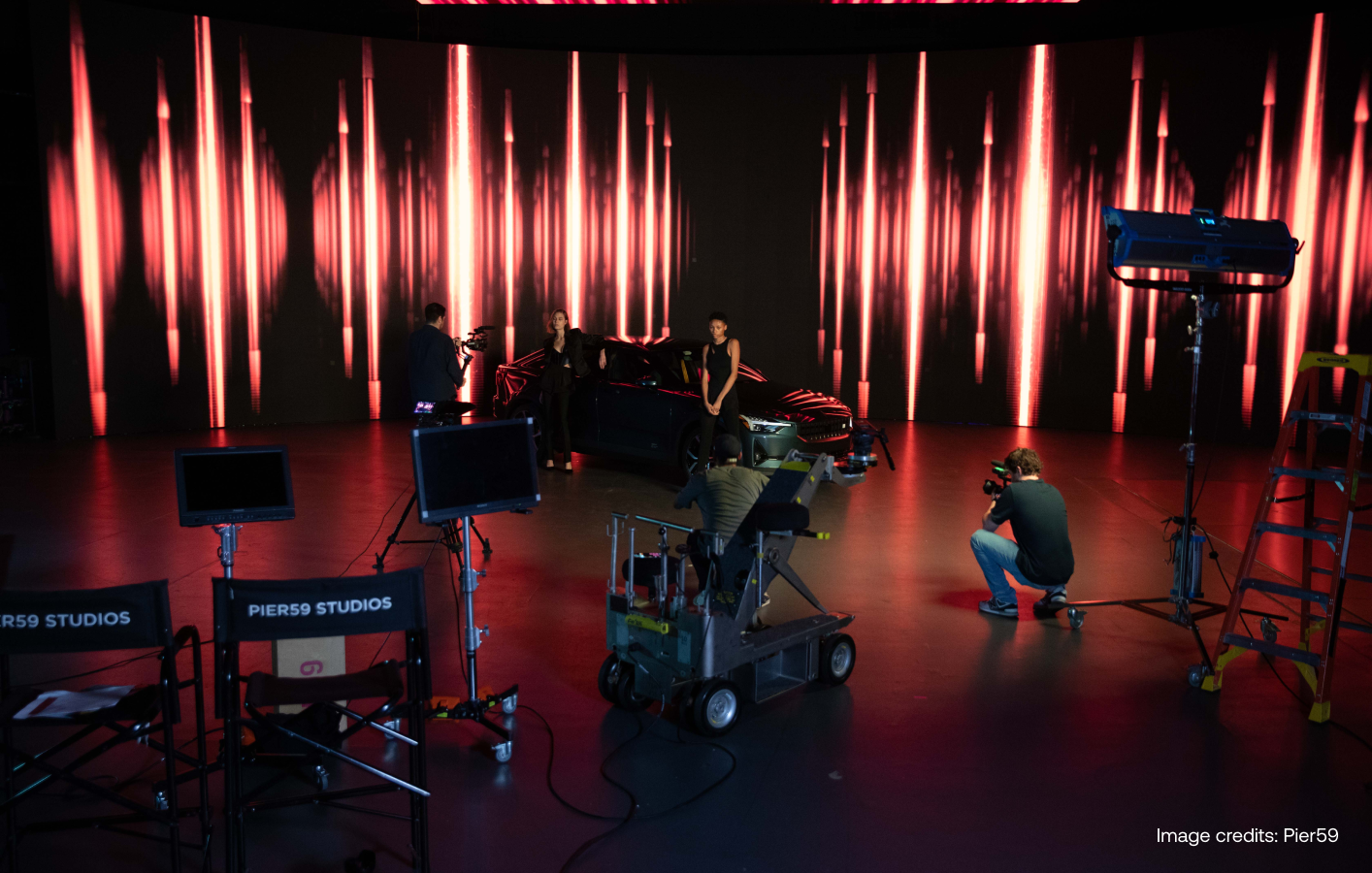 With disguise servers and Designer software added to the stack, the team can:
Sequence and manage high-resolution content across multiple screens simultaneously.

Enable content creators to port their 2D plates and real-time 3D environments to the LED volume. 

Run robust performance monitoring at all times as well as hardware redundancy in the unlikely event of hardware failure.

Manage camera tracking, DMX, and OSC, in a streamlined workflow.  

Achieve intuitive spatial stage calibration.

Easily configure and manage the proper end-to-end ACES color workflow.
Upon launch, Pier59 Studios hosted a New York Fashion Week party. With more than 1,500 guests in attendance, Pier59 featured a live virtual production shoot, pre-rendered video content, other dynamic media, and multiple speakers. "The run of show for this complex and meticulously timed event was built and run entirely in disguise," says Baum.  "The software lived up to expectations and will continue to drive business to Pier59 Studios in the future."