news 2021 4 min read
disguise r19 gives you full control of your production
disguise's latest software release enables users to create cutting-edge real-time content even faster and more easily than ever before. With new functionalities added to disguise's RenderStream infrastructure, Designer and various hardware solutions - r19 allows users to synchronise the entire disguise ecosystem to achieve total creative control of any production.
At disguise, our unique combination of software-on-hardware empowers our community of users to bring the most creative and technically demanding productions to life without limitations.
Over the past few months, we have been accelerating extended reality (xR) innovation while at the same time empowering content delivery that will bring the most awe-inspiring visual experiences to life at scale across live events, virtual production, TV Broadcast and more!
The latest version of our software, r19, is built to allow our users to have full control of their systems - enabling easy workflows with Unreal Engine, Notch or any engine of your choice. Using r19's reliable workflow, users have the tools to push boundaries to achieve their creative vision.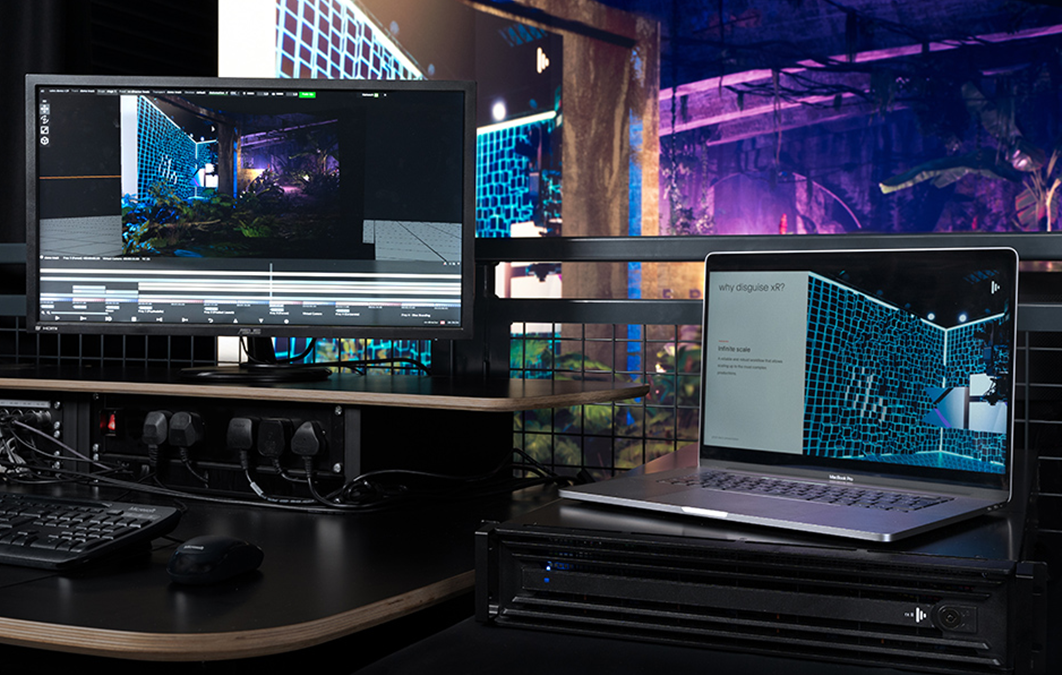 Latest features
The r19 release includes added functionality across the entire ecosystem of disguise solutions, including hardware, software as well as system infrastructure (our RenderStream protocol).
Software and infrastructure
The latest capabilities in r19's software and RenderStream infrastructure include:
1. Dynamic control with remote textures
Users can get creative and use remote textures to dynamically replace content of different formats, as well as stream live video straight into Unreal Engine and Notch.
2. Streamlined workflows through string parameters & 3D object transform
Users can enjoy a smoother workflow when they create text in disguise's software interface, Designer, allowing them to transform the text whichever way they want.
3. Guaranteed consistent content quality
r19's advanced H.265 compression, powered by disguise's RenderStream infrastructure, allows users to choose high-frequency compression, ensuring that the content is shown at the highest framerate accuracy through superior, reliable networking.
4. New failover functionality
Active backups are crucial for live events and broadcasts. In the event of a rendering node failing to operate, r19's new failover functionality enables users to set up rules and switch inputs - allowing for the processing workload to be distributed to another machine.
The vision behind RenderStream is safe, redundant scalability which outperforms traditional single-box solutions. With r19, we have worked to ensure that the virtual set and physical stage are in perfect sync by enabling more dynamic control over the content engines. This enables use cases like performer tracking with 3D object transforms, and live video input into the content engines. I can't wait to see what our users will create with these new tools.
Chief Architect of disguise Research and Development, Tom Whittock.
Hardware
The r19 release is a workflow operating across all elements in the disguise ecosystem, including our robust hardware solutions. Sitting at the core of the most intricate and high-stakes productions around the world, disguise hardware can be scaled and upgraded to suit any future requirement and connects seamlessly with 70+ technology integrations.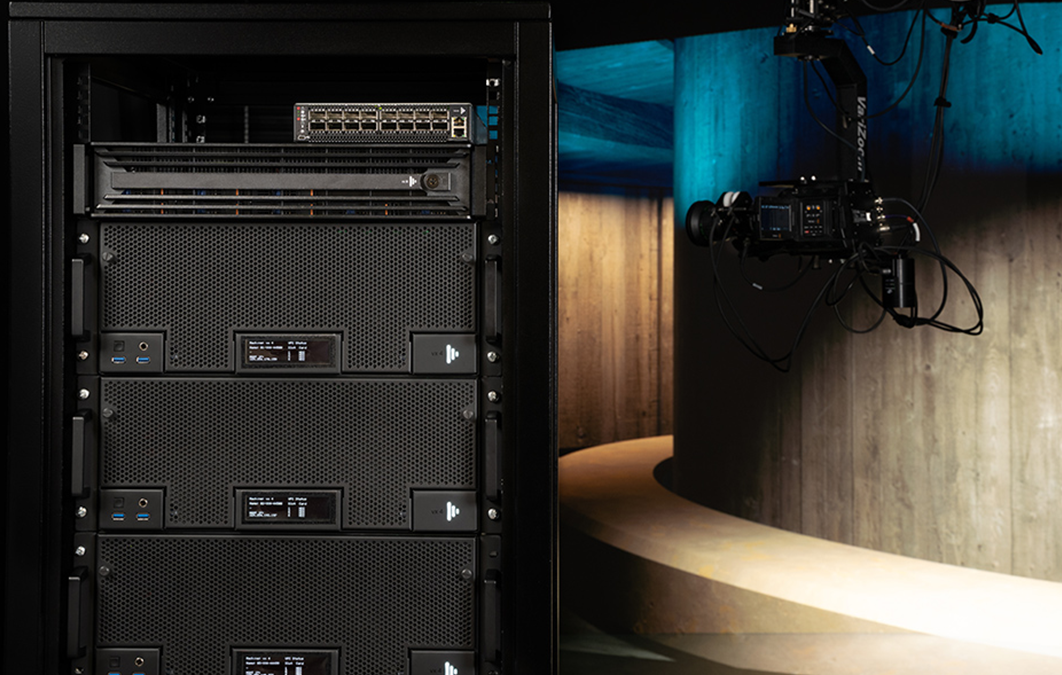 r19 includes the latest hardware launches and improvements including:
1. The best in graphics processing
disguise's latest rx II render node is the fastest and most powerful GPU on the market. It unlocks 40% more graphics processing power than its rx predecessor to reliably render larger and higher quality scenes in real-time engines such as Unreal Engine, on any display canvas and across any industry application.
2. An easy setup for superior networking capability
With disguise's new fabric networking switch, users can set up their networking without the need for network engineering expertise.
3. Advanced compression for gx 2c servers
Users can achieve improved quality content from the gx 2c to create generative content that responds to its environment - whether it's smoke that moves as it's touched or water that ripples as performers pass by.
4. Control of the vx system setup via an SMC
The new and improved System Management Controller (SMC) allows users to easily manage the setup of all vx servers. The web based portal lets users easily identify servers and system details on the physical machine by setting up the colour and mode of LED light controls and display information on the front screen. With this new feature on the vx range, users can see chassis, system and networking stats on a single pane of glass.
"We're very excited about the new functionality on the System Management Controller on the vx range. From the beginning, we had a vision to bring in new features that make it even easier for system engineers to use our hardware on-site. SMC lets users identify their individual servers through different colour settings or flashing of the LED strip. The front console and web-based portal are a great summary of the system setup on a single pane of glass. We hope our users will enjoy this new way to manage their ecosystem."
disguise Head of Hardware, Thyge Haarberg.