Learn the tools of the future
Get a learning experience tailored for your needs. disguise offers a blended learning experience offering dedicated online and in-person classes for a range of industries. Get up to speed on next-generation technology and tools at your pace.

Introducing disguise Learn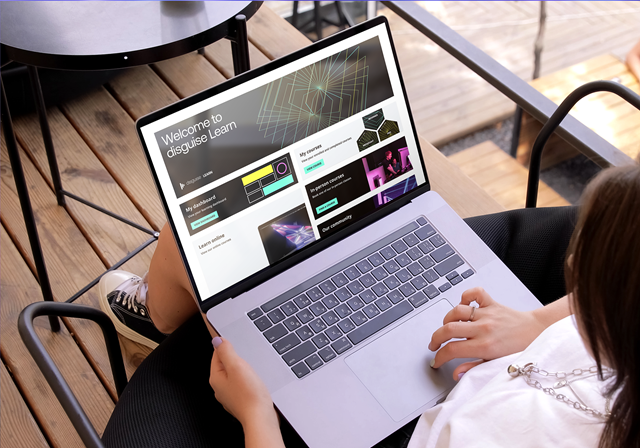 Industry-tailored online courses
disguise Learn has dedicated courses and learning pathways for each professional background, so whether you are working on a project in live events, film, broadcast, company communications or location based attractions, you can embark on a learning plan tailor-made for your needs and your schedule.
In-person Courses
Dive deeper into our technology by attending one of our in-person sessions. Our face-to-face training provides the unique opportunity for you to come in, meet our team of experts, ask questions and get hands-on experience with learning how to use our systems.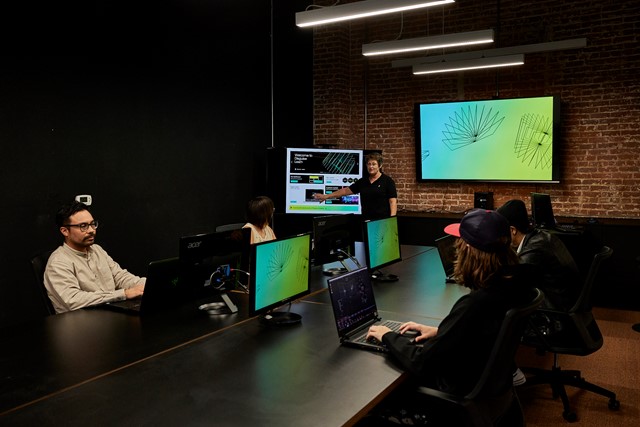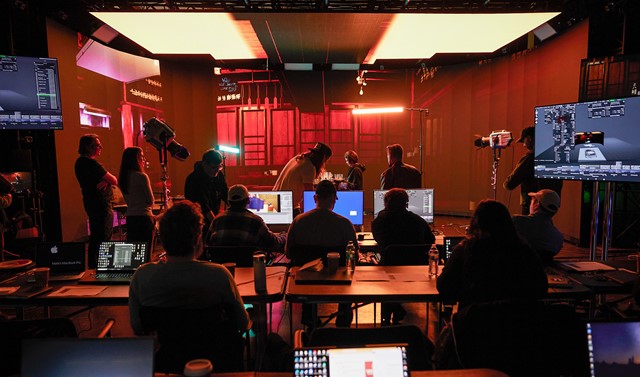 VP Accelerator Program
Advance your skills with our new hands-on Virtual Production Accelerator program. Now available at two locations, join our teams in ROE Visual's Los Angeles facility or at the UK's centre for entertainment technology & production XPLOR. As a trainee, you'll get the opportunity to participate in a unique learning experience, working on actual shoot on a virtual production set.
Get recognised
disguise Learn provides a variety of different certifications and badges that can be earned and easily displayed on your public Linkedin profile as a public endorsement of your newfound knowledge and skills. Our certifications are awarded for a variety of learning activities, such as completing our learning pathways, becoming a certified disguise trainer or taking part in one of our instructor-led workshops.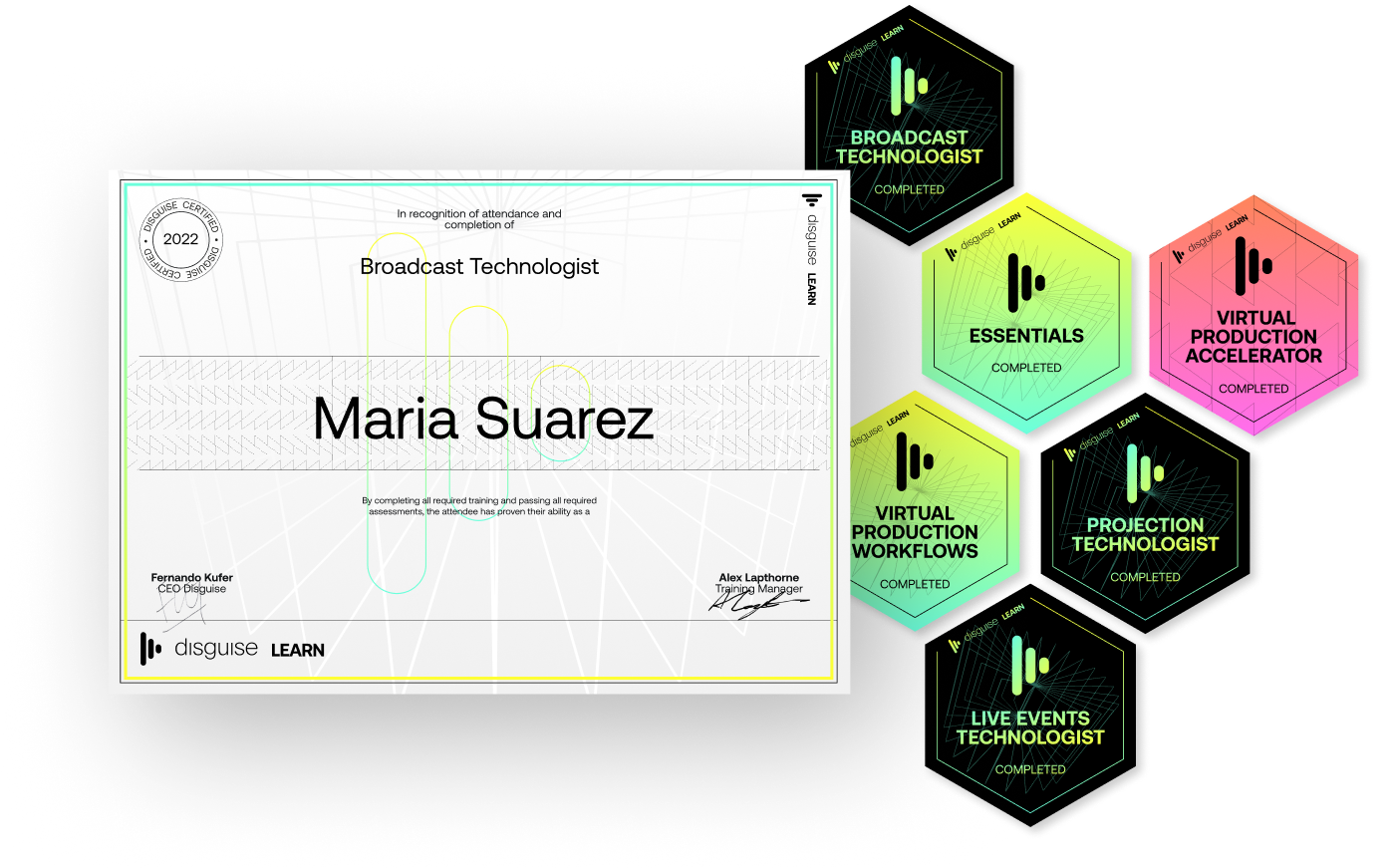 "disguise and their training platform has been integral to the success of Nationwide Video in regards to renting and supporting on disguise servers for our customers. We can confidently refer our customers to the e-learning platform to brush up on their skills, or learn a new workflow, before a rental occurs. In addition, the disguise hardware maintenance course has been a fantastic tool for internal training for our QC technicians. We believe strongly in training and education at Nationwide Video, and we consider disguise to be a true partner in that regard"

Kevin Ring, National Training Manager, Nationwide Video
"Training at disguise Los Angeles was a terrific experience. Vickie Claiborne was our instructor; her deep knowledge and patience were outstanding. It's not just a lecture, it's a workshop where you learn by actually doing what's being instructed - this is the best way to learn. disguise is the best solution for our Virtual Stage as it provides features that other packages offer separately. disguise has it all in one streamlined approach."

Walter Schulz, VFX Supervisor / Virtual Stage Supervisor, 3500 Kelvin
"disguise has a highly specialized ecosystem that may come across as overwhelming on first look. disguise training has been developed to break down the complexity into small, easy to digest components that clearly explain the processes involved in creating and displaying content. The disguise Learn platform is easy to navigate, and provides helpful recommendations on what courses should be taken next. It is also easy to track what courses have been completed so you can watch your progress in a given track."

Jon Martell, Senior Video Engineer, Events United | Studio Lab
Register your interest
If you would like to learn more about our variety of training offerings, enquire with members of our team.